Most parents can relate to the seemingly endless struggle of creating balance within their households. It can be tough to determine when punishment of misbehaving children is actually helpful and the best way to deliver such messages.
However, according to Sheila McCraith, author of Yell Less, Love More, and parenting educator and coach Sarah MacLaughlin, yelling is not the answer. They joined HuffPost Live host Caroline Modarressy-Tehrani today to explain how keeping your cool can help make the entire family happier.
"I actually ended up going 520 days straight not yelling at my four boys, who were at the time five and under," said McCraith. "[W]orrying about how I was parenting was actually a trigger for yelling, because you start thinking you're not as good as you thought you were, as you want to be, so then you feel bad, and then you yell at your kids, and then they act out, and it just goes on and on. In not yelling, I learned to accept myself more as a parent ... The house is calmer, the kids respond faster, the tantrums are shorter -- they still exist, my family is not perfect -- but I'd say overall, we're all just loving life a little more."
MacLaughin also makes a conscious effort not to yell, tuning into her sense of empathy for her kids as they work to learn right from wrong.
"As an adult, I'm not going to perform better or learn something more quickly if somebody is yelling at me or punishing me or trying to make me feel bad," she said. "I think that there's this sort of deeply entrenched belief that that's how we learn to do things correctly or do things better."
To hear more of their conversation about positive parenting techniques, watch the full HuffPost Live clip in the video above.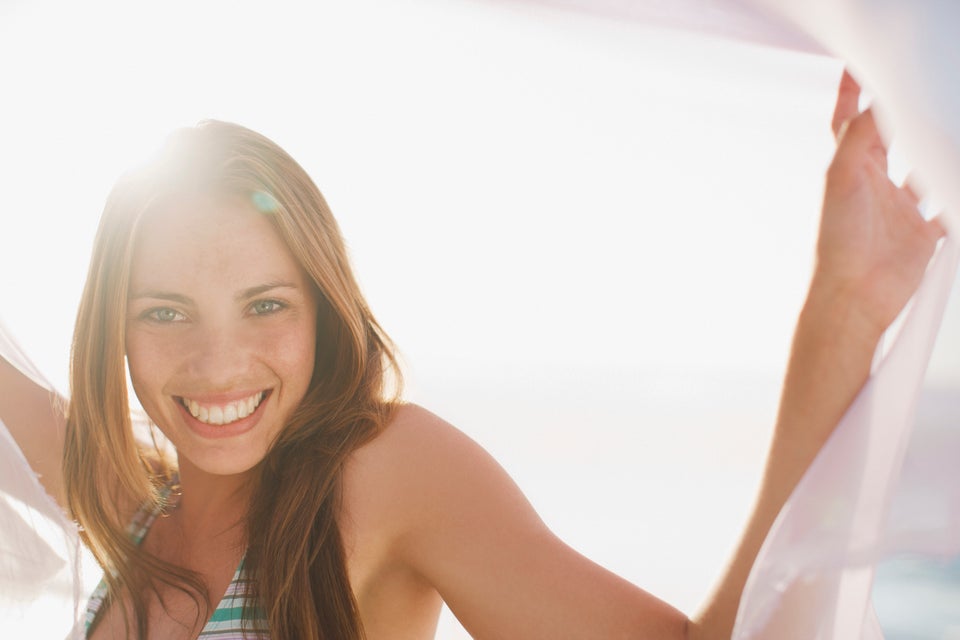 Boost Happiness Instantly