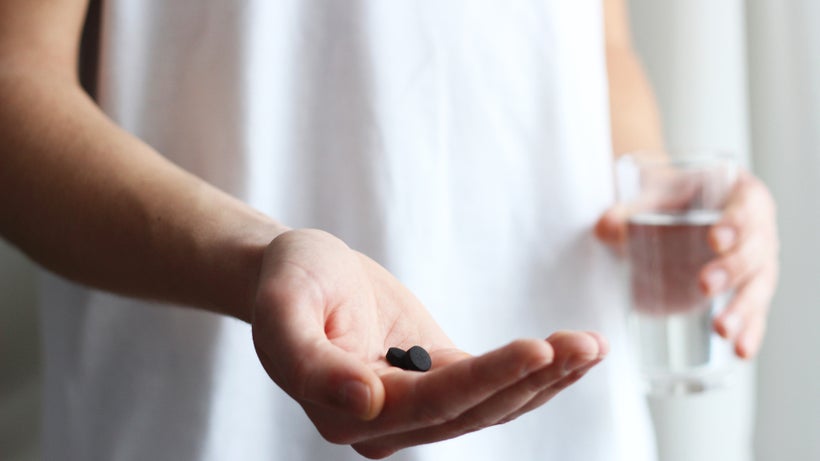 Connecting the term "REMS" and women's health is not just about getting the seven to nine hours of sound sleep at night recommended by health authorities. REMS also refers to the drug safety restrictions called "Risk Evaluation and Mitigation Strategies" (REMS) that make it possible for the Food and Drug Administration (FDA) to approve valuable medicines that would otherwise not be on the market.
Certainly, there is no argument about the value of REMS sleep, but this is not the case with REMS safety protections. A decade has passed since Congress established the nation's REMS program and now, some lawmakers question whether these safety mechanisms are still necessary. Therefore, it is incumbent on the women's health community to highlight the unique drug safety challenges facing women and why REMS controls are needed to enhance women's health.
Prior to 2007 – the year Congress passed the law authorizing REMS – it was not uncommon for the FDA to remove widely used drugs from the market for safety reasons. The problem was many women were left with few or no treatment alternatives for diseases that affect them at significantly higher rates than men.
This is what happened to women with severe irritable bowel syndrome, a disabling gastrointestinal disorder where two in three sufferers are women. The only IBS treatment at the time was withdrawn and women had no recourse at all. Similarly, two months after approving a new therapy for multiple sclerosis, the FDA was forced to remove the drug due to safety challenges with significant consequences for women who are twice as likely to live with this often unpredictable and disabling inflammatory disease.
Congress solved this problem by giving the FDA the authority to mandate REMS controls and now, many women with serious diseases are being treated effectively with therapies that require REMS for safe use. This includes valuable treatments for diseases and conditions that significantly impact women's lives – from asthma, Crohn's disease, and IBS to MS, obesity and a number of mental health disorders. Additionally, REMS gave the FDA the pathway to approve the first drug for female sexual dysfunction, a problem that may occur in up to a third of adult women in the U.S.
Beyond access to new treatments, REMS programs protect women and families from the harm that can result when certain potentially lifesaving drugs come with serious risks. By "serious," the FDA means placing a patient in danger of death, hospitalization, incapacitation or severe injury. In these limited situations, the FDA can require stringent safety precautions called "Elements to Assure Safe Use" that control how a medication is administered by health professionals and taken by patients. To put this into perspective, only 42 medicines are now on the market with these restrictions, representing about 3 percent of the drugs used in the U.S.
It is true that REMS with "Elements to Assure Safe USE" can add extra steps for health professionals and make it more difficult for generic companies to obtain samples for testing purposes. However, these systems ensure patient safety and prevent dangerous complications, such as the terrible birth defects that can result when certain drugs now used in treating cancer and conditions like pulmonary hypertension are not prescribed, administered, and dispensed and taken with utmost care.
I am old enough to remember thalidomide. Today, it is an effective multiple myeloma therapy, but it was also the drug responsible in the 1950s and early 1960s for the birth of more than 10,000 babies worldwide with severely shortened arms or legs and flipper-like hands or feet. At that time, no one knew that thalidomide would cause these malformations when taken during pregnancy. Now, we do and yet, even today, babies in Africa, Brazil and India are born with birth defects from the unsafe use of thalidomide.
REMS also safeguards women's health by requiring rigorous precautions to stop drug diversion, which is especially significant now that the nation is in the grips of an opioid addiction crisis. According to the American Society of Addictive Medicine, women are at higher risk for addiction to opioids because they are more likely to have chronic pain, be prescribed prescription pain relievers, be given higher doses, and use them for longer time periods than men.
Along the same lines, the FDA uses REMS safety measures to prevent the distribution of drugs involved in sexual assault. Consider sodium oxybate, also known as GHB or gamma-hydroxybutyrate, which treats the most dangerous form of narcolepsy but in the wrong hands is a potent date rape drug. Sadly, rapes assisted by diverted drugs like GHB are all too common – it is estimated that one in six American women have been the victim of an attempted or completed rape, which is why strict REMS protocols are needed so women will remain safe.
Because patient safety is at stake, policymakers need to know that the REMS program is working for women and families. Even as concerns about the costs of health care continue to drive public policy, we should never lose sight of the important protections now in place to ensure drugs that carry very high risks are handled, manufactured, dispensed and taken appropriately.
Phyllis Greenberger is the Senior Vice President for Science and Health Policy for HealthyWomen and is a leading women's health expert and advocate.
Calling all HuffPost superfans!
Sign up for membership to become a founding member and help shape HuffPost's next chapter
This post was published on the now-closed HuffPost Contributor platform. Contributors control their own work and posted freely to our site. If you need to flag this entry as abusive,
send us an email
.