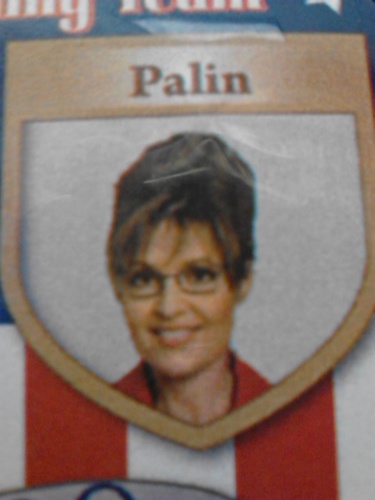 When we look at all of the GOP women that the party has shined the spotlight on, it hasn't been encouraging. There's been Palin, of course, who started out looking like a great candidate, only to unravel under such withering questions as what books or newspapers do you read.
It isn't that strong Republican female candidates don't exist. They just get little coverage.
And what about New Hampshire Senator Kelly Ayotte, who won in a blue state? What about New Mexico Governor Susanna Martinez? What happened to Arizona Governor Jan Brewer? Could North Carolina Congresswoman Renee Ellmers get some positive coverage from her party, instead of attacks over seeking a balance in the abortion debate? The only time we hear about Condoleezza Rice is when it involves the College Football Playoff system. Each would run well against Hillary Clinton, and do a good job in the White House.
It could be that Republicans fear a woman winning the White House not only because of the poor quality of GOP women that have thrust into the spotlight, but they fear the first female to occupy the Oval Office will be former New York Senator and Secretary of State Hillary Clinton, or scrappy Massachusetts Senator Elizabeth Warren, the darling of progressives. With a new woman at the helm of the Federal Reserve, House Democrats and possibly the Justice Department, Democrats are seeking to promote women to positions of managerial power, not just push them to the podium.
John A. Tures is a professor of political science at LaGrange College in LaGrange, Ga. He can be reached at jtures@lagrange.edu.