Sometimes the best way to see a country is to ride its tracks.
If you start from the mountains down, you'll begin at UNESCO-protected Quito, the country's capital, at an altitude of 9,110 feet. You might need to drink coca tea to acclimate to the elevation, as the highest stop is at 11,841 feet in Urbina.
The four coaches and open-air caboose are powered by diesel and a restored steam locomotive. There are no sleeper cars; you and the 53 other passengers are bussed to a different historic hacienda every night along the way.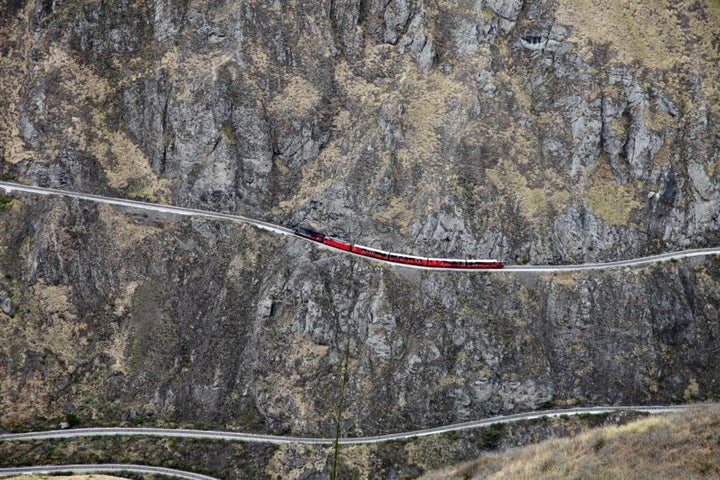 On the train, you'll experience a nail-biting, 7.5-mile long series of switchbacks that descends you 1,640 feet in 15 minutes. "At times, the ground below was not visible from onboard, which created an eerie feeling of floating," a travel writer described of her trip.
Sample the trip in the pictures below, should you need more convincing.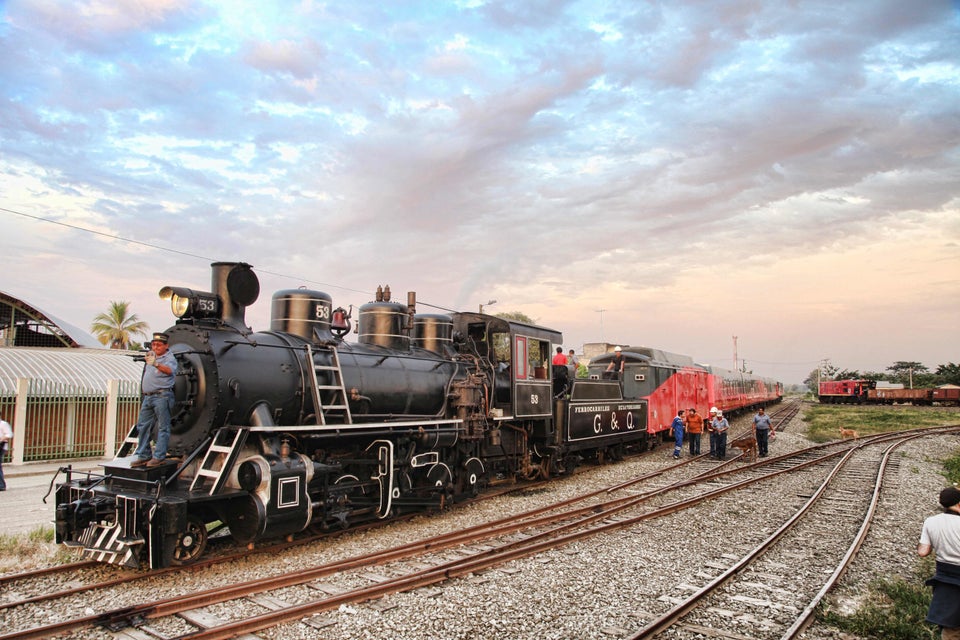 Courtesy of Luxury Train Club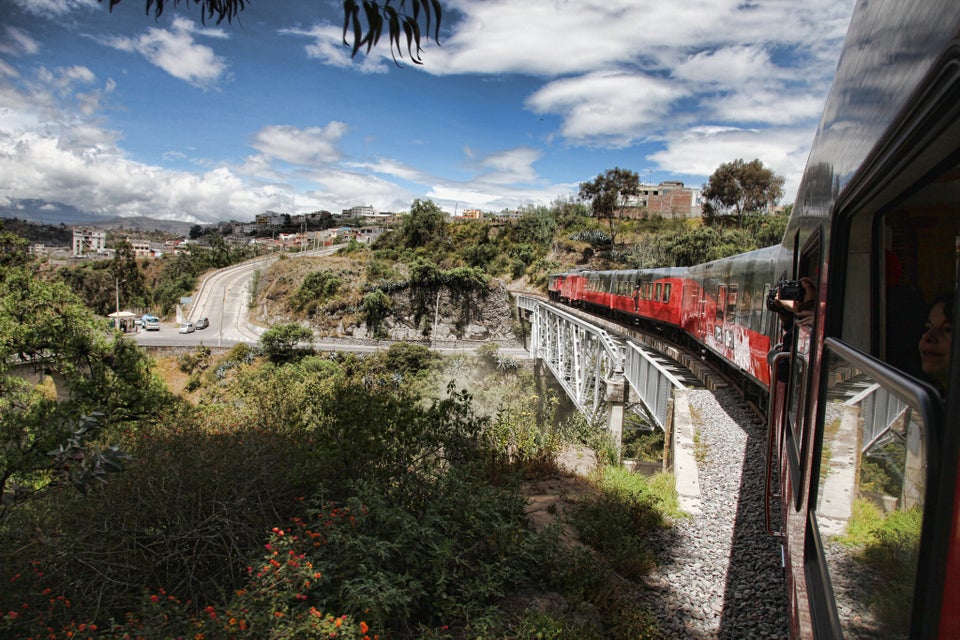 Courtesy of Luxury Train Club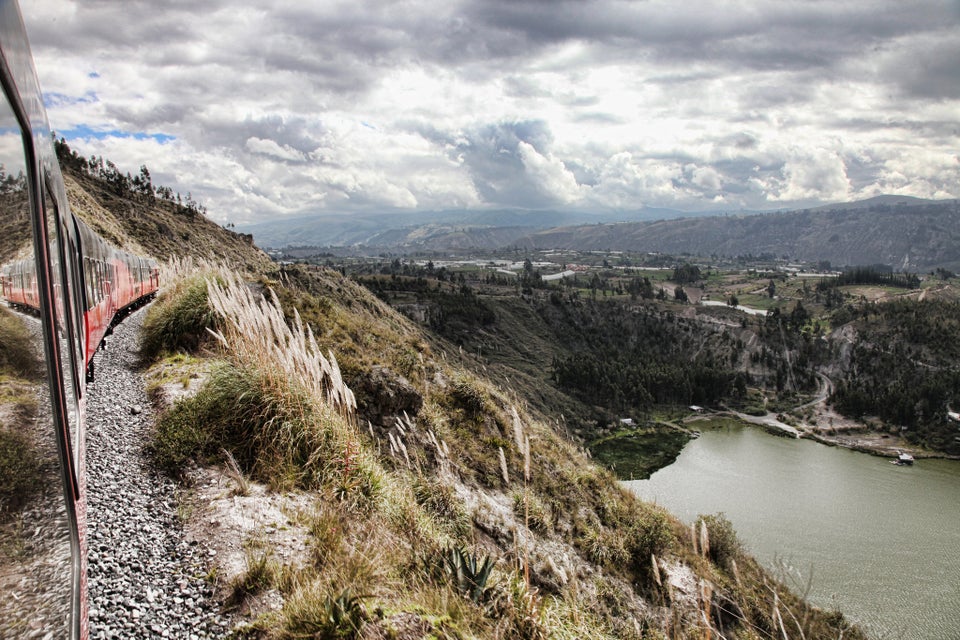 Courtesy of Luxury Train Club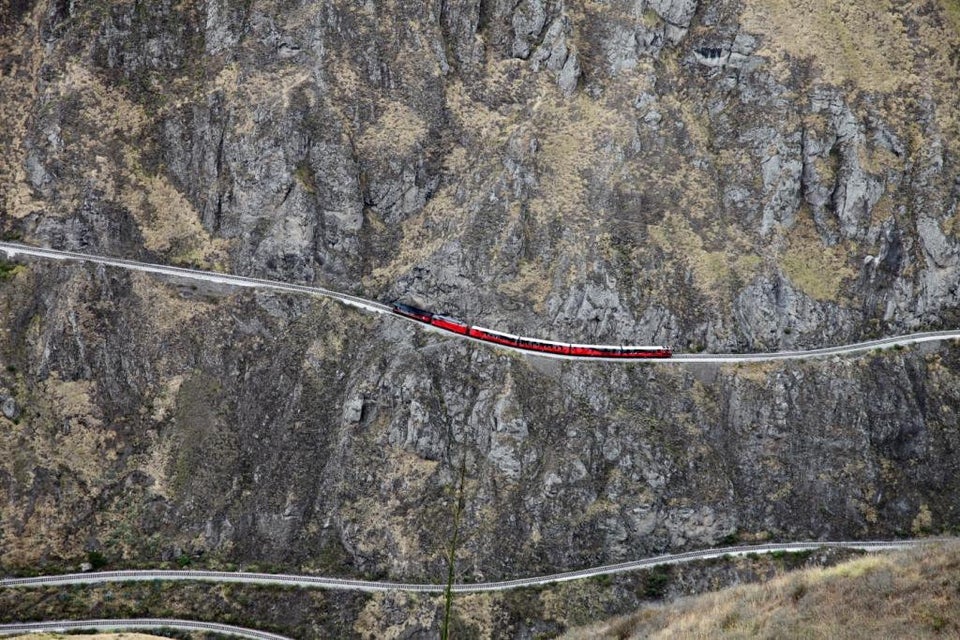 Courtesy of Luxury Train Club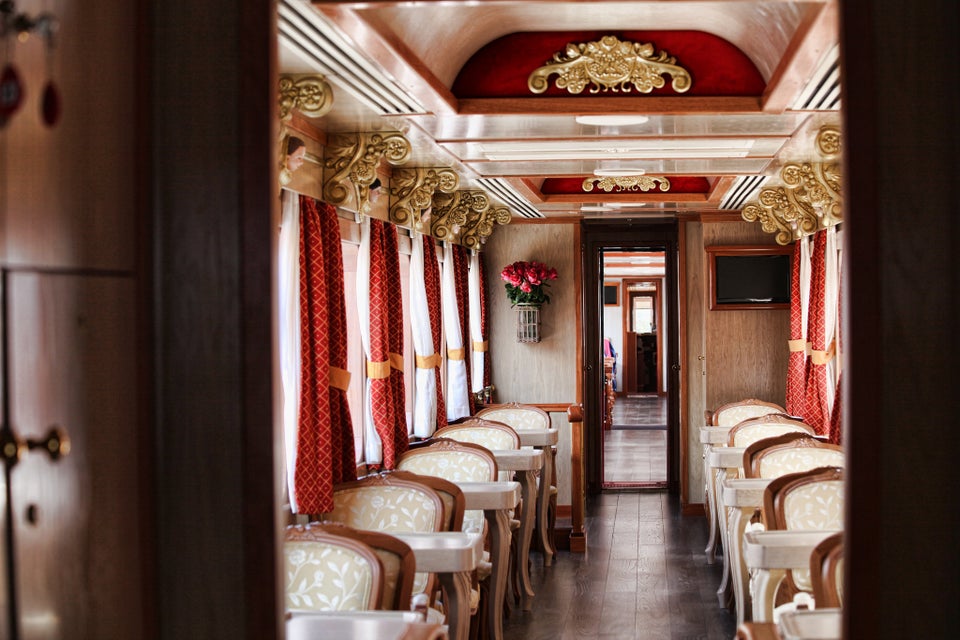 Courtesy of Luxury Train Club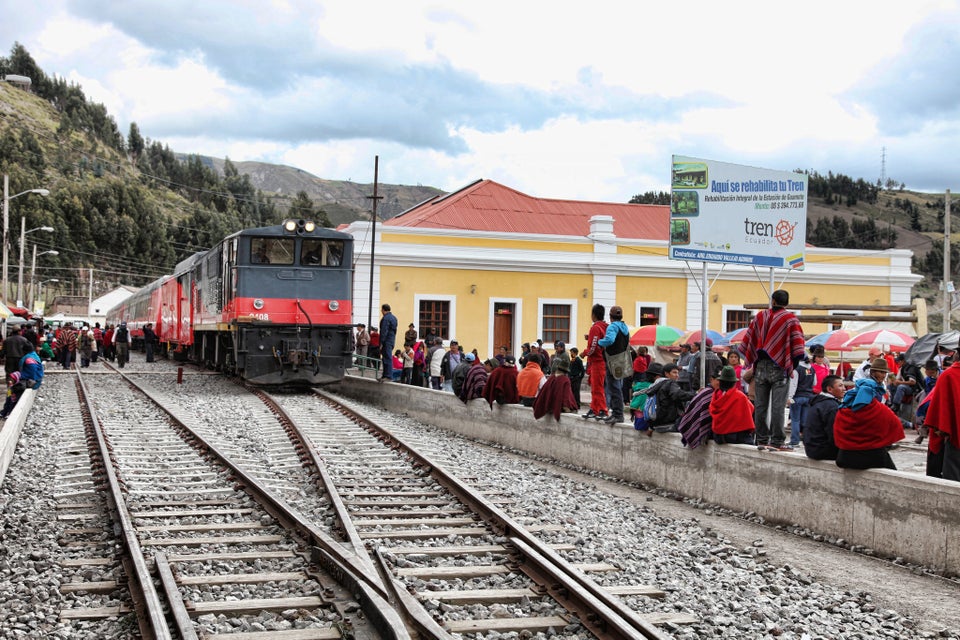 Courtesy of Luxury Train Club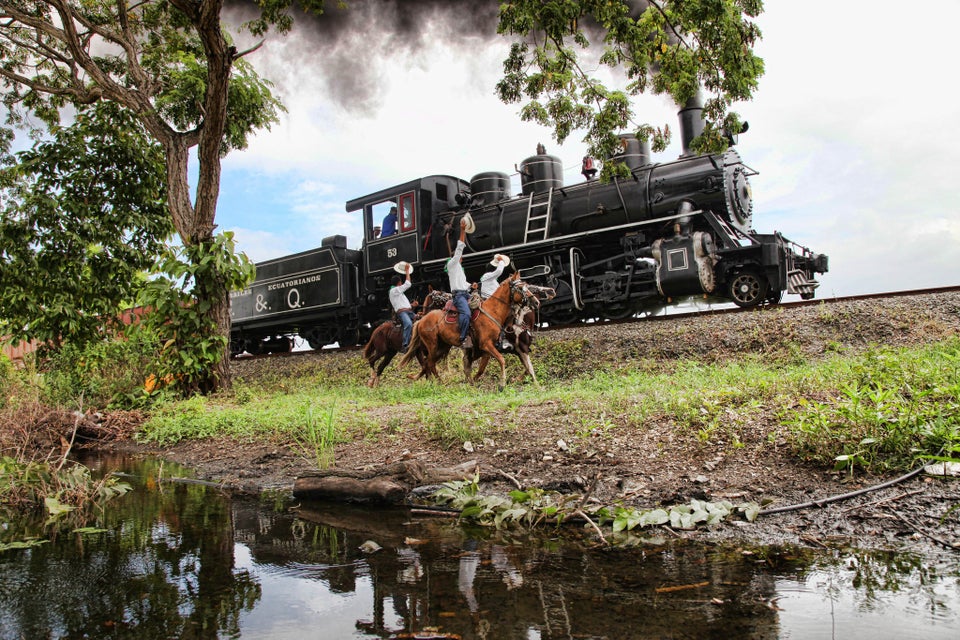 Courtesy of Luxury Train Club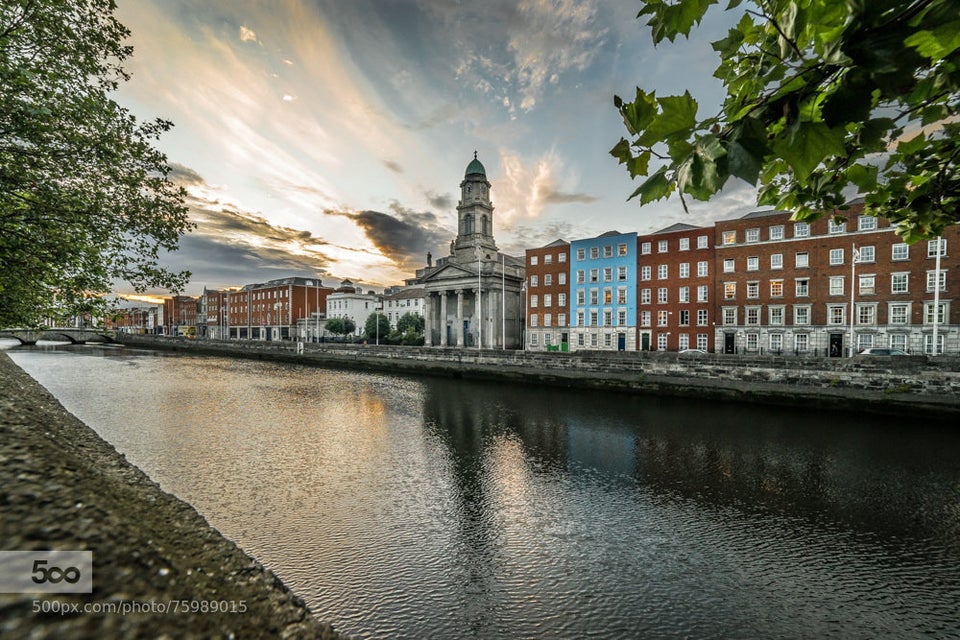 17 Destinations That Belong On Every Bucket List