Are you a mature job-seeker who has been out there for a while? Are you losing energy and confidence in your options and opportunities? Have your hopes been dashed over and over again? If these feelings describe what you are going through, take heart. Your time may be just around the corner...
Many job-seekers don't realize there is a seasonal aspect to the job hunt. The good news is that early fall is one of the two best times of year to look for work. Just like the school year begins anew, organizations gear up after the summer slowdown. Companies need employees and contract workers to carry out their upcoming projects and initiatives. They make plans, allocate funds and begin to interview more actively.
Therefore now is the time to invigorate your search, sharpen your focus and push forward on your goals. No matter how difficult the process has been and how negative your feelings are, the changing of the seasons is your cue to re-energize your efforts.
The following are three key ways you can regain your focus, boost your morale and recharge your momentum:

1) Network like there's no tomorrow
If you want to find work, move away from the computer! Despite all of the job boards and company websites, fewer than 15 percent of positions are obtained by submitting your resume to online postings. In truth, if you take too much of your time answering ads, you are guaranteeing yourself two results: (1) maximum competition levels and (2) loads of frustration. The reason? If the job looks good to you, it probably looks good to thousands of other people, too. So, by spending your days in front of the computer, you are setting yourself up for failure.
Instead, plan to commit the majority of your time to building your contact list and interacting with others. For best practices on how to do this, check out my recent Huff/Post 50 series on targeted networking. Targeted networking (i.e. focusing your efforts on connecting with influencers and decision-makers in your line of work) is key to your success in three ways. First, it gets you in front of people who are in a position to hire you or influence those who do. Secondly, done correctly, it goes a long way to minimize any negative stereotypes about your age. And thirdly, it serves to build your network of favorable contacts within the organizations where you want to work. In fact, targeted networking is the only win/win/win process in the job search!
2) Sharpen Your Skills
A surefire way to increase your confidence and make you far more marketable is to build upon your skill set. There are numerous low-fee and free websites that offer skills training to strengthen your resume and give you that all-important competitive edge. Here are a few to get you started.
Another way to get out there is to take classes or workshops in your area of specialty. You will not only be reinforcing your skill set, you will have the added benefit of networking with your classmates and the instructor. Ask to meet briefly with him or her and begin the conversation with an open-ended question along the lines of, "I'm targeting a position in the field of XYZ. Do you have any advice or suggestions for me?" You are likely to get some useful information and, many times, even contact names that could prove direct connections to jobs you want.
3) Organize your search
Few employers are seeking unreliable, disorganized employees. Therefore you will need to take extra care to be on top of your game. Make certain to return messages, follow up on commitments, and keep information to and from your targeted companies in order.
You can do this the old fashioned way. Purchase a three-ring binder, print out all of your correspondence, and label it according to individual companies. You can also create a spreadsheet where you track and monitor your connections and commitments. Or you can manage your multiple commitments through free online sites like JibberJobber.com. These will help you organize the various aspects of your search and keep them in one convenient location.
In addition to the various organizational tools, you will want to write out a daily and weekly list of goals. The job search is notorious for requiring vast amounts of effort -- yet oftentimes producing a negligible return on your investment of time and energy. By the very act of writing out your to-do list and then checking items off, you are creating a tangible way to track your progress. This simple act can help you feel motivated and reinforce your commitment to moving forward.

Most of all, try not to let the past discourage you. Like many other mature job-seekers, you have likely experienced your share of frustrations. But early fall is apt to change your outlook by making real opportunities available to you if take the time to prepare and focus. So make the effort to grow your network, build upon your skill set, re-organize your search and revitalize your energies.
Do all you can to present yourself as a confident, can-do candidate with the skills, experience and commitment to do the job. With an upbeat attitude and thorough preparation, you are ready to take full advantage of the hiring opportunities September presents. And, with a little luck and the right timing, you may be well on your way to landing that job you have wanted all along!

Mary Eileen Williams is a Nationally Board Certified Career Counselor with a Master's Degree in Career Development and twenty years' experience assisting midlife jobseekers to achieve satisfying careers. Her book, Land the Job You Love: 10 Surefire Strategies for Jobseekers Over 50, is a step-by-step guide that shows you how you can turn your age into an advantage and brand yourself for success. Updated in 2014, it's packed with even more critical information aimed at providing mature applicants with the tools they need to gain the edge over the competition and successfully navigate the modern job market. Visit her website at Feisty Side of Fifty.com and celebrate your sassy side!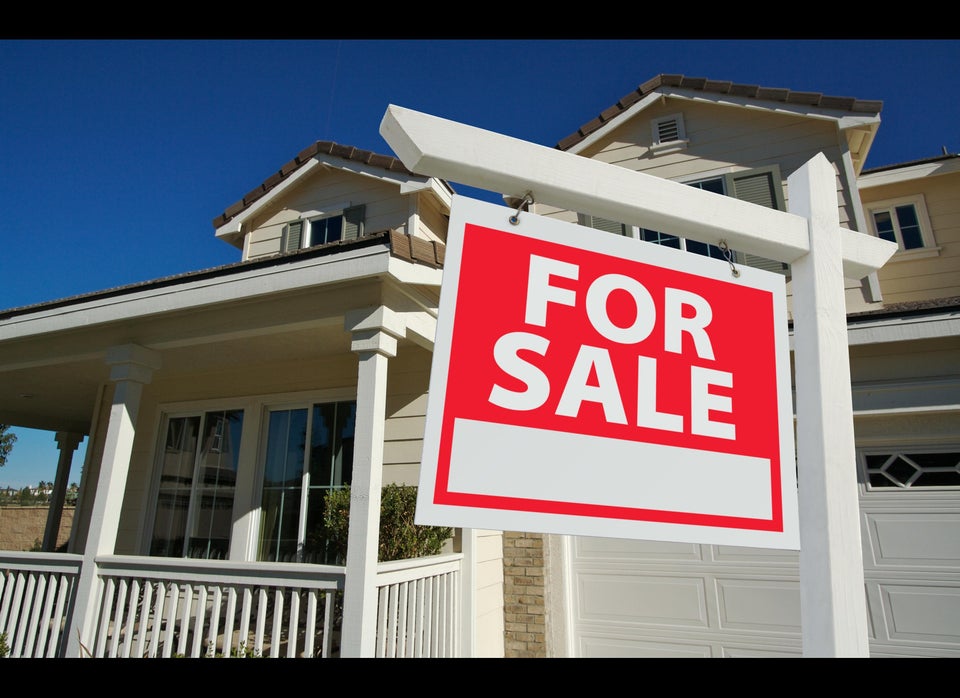 Ways To Live More Simply
Related
Popular in the Community