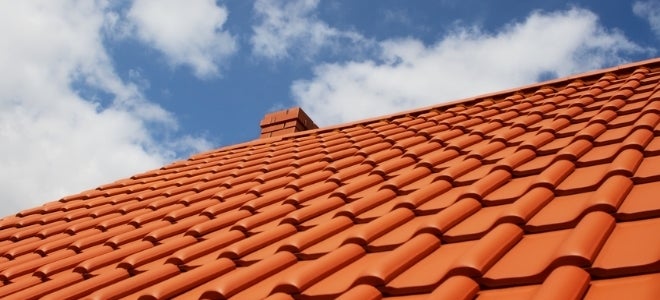 Making improvements to your home, whether a new kitchen, en-suite or even a lick of paint, requires thought and consideration. Indeed, pouring money into your home doesn't always make sense financially, especially if you're prone to moving often and want to generate a return on investment when selling your property. But there's one part of your home that should always be considered – and that's your roof.
According to This is Money, installing a new roof can give you a 63% return on investment, which is perfect for those looking to sell their home and move elsewhere. Research suggests that, although the average roof replacement costs more than £4,150 in the UK, installing a new roof can add £6,750 to the value of your home, netting you a £2,600 profit.
But property value is not the only reason why you should consider replacing or repairing your roof this year. Below, we've rounded up some of the biggest benefits of a new roof.
A new roof makes your house look great
Depending on the age and condition of your property, there's a chance your roof is looking a little 'worse for wear'. Weather conditions and the location of your property can cause moss and grime to form on your roof, and bad storms and winters mean that roof tiles can crack, become damaged or even fall from your property. Failing to maintain your roof tiles and invest in annual roof repairs can leave your roof looking shoddy – and that's hard to fix.
Investing in a brand new roof can give your home a new lease of life. Install new windows and doors, give your home a lick of paint and install a new roof, and you'll practically have a brand new exterior to your home, which is great if you want to modernise and stand out from other properties in your neighbourhood. And the best part? You don't have to move!
Roofing has come a long way in recent years, and the standard clay terracotta roof tiles are no longer the only option. You could choose slate roof tiles, GRP or even EPDM roofing, and then choose a style such as a bonnet, box gable, butterfly, dome, gambrel or open gable. It's true that the possibilities and colour options for your new roof are endless, allowing you to find a style that works for your budget and your personality.
New roofs are more energy efficient
Installing a new roof will ensure your home is more energy-efficient and cost-effective, as the roofs of today were designed with cost and efficiency in mind. Nearly half of the money you spend on your utility bills goes towards heating and having a poorly-insulated roof can lead to you wasting money, which is why a roof replacement may be the best option.
If you're not ready to invest in a new roof just yet, then there's still a lot you can do to save money and improve the energy-efficiency of your website. The Energy Saving Trust says that roof and loft insulation can be effective for more than 40 years and pay for itself many times over – and, if you're from a low-income household in the UK, you may be eligible to get your home insulated for free by the government. For others, loft insulation costs around £300.
A new roof can future-proof your home
The average roof should last between twenty and forty years, and so investing in a new roof now will future-proof your home and ensure you're kept warm and dry for the foreseeable future. Of course, there are ways that you can extend the life of your existing roof – such as keeping your gutters clean, removing debris and having your roof professionally inspected every year or two – but a new roof gives you a 'clean slate' to start fresh.
Insulation is another way to protect your roof and keep it in working order. Of course, one of the main benefits of insulation is retarding heat transfer and keeping your home warmer, but insulation can protect the structural components of your building and prolong its life.
There's no doubting that a new roof is a major investment and that it shouldn't be taken lightly. However, biting the bullet and doing so now could save you money, help improve the appearance of your home and boost its value, so it really makes sense to consider it.
Support HuffPost
The Stakes Have Never Been Higher
Related
Popular in the Community