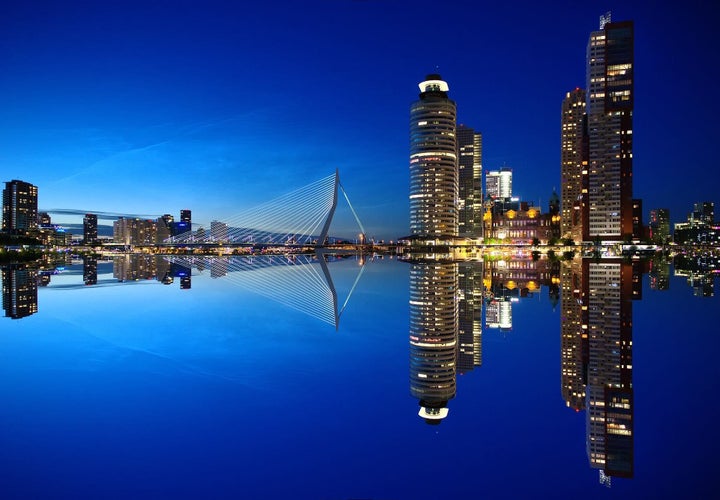 It may play second fiddle to Amsterdam, but Rotterdam—the Netherlands second-largest city—pulses with its own unique brand of creative energy. Mixing urban grit with shiny new architecture, the aesthetically edgy port town boasts a booming art, design and food scene that's well worth exploring.
A great time to visit is now, during Art Rotterdam Week (Feb. 8-12), when art and design fairs, open studios and live performances pop up all over town. The largest is Art Rotterdam, with 130 galleries displaying contemporary works in one of the city's coolest buildings: the 1930s glass-and-steel Van Nelle Factory. It's also the setting of the inaugural Open Air show, with site-specific sculptures and sound installations nestled around the factory grounds. And Object Rotterdam also takes place in a groovy setting: aboard the historic SS Rotterdam, where 75 designers will present their work in the former cruise ship's dining halls, cabins, decks and machine rooms.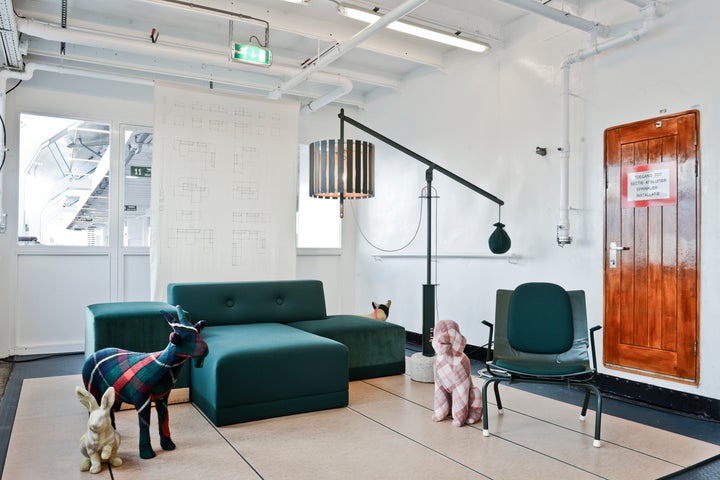 Also worth checking out are Rotterdam's stellar museums, many of which focus on contemporary art.
The Nederlands Fotomuseum located on Wilhelmina Pier, puts on approximately 10 exhibits annually. While curators draw from the 5 million photos in its permanent collection, many shows also feature international photographers' work. Running through May 7 is "Europe, What Else?", documenting the continent from both contemporary and historic perspectives. Amsterdam photographer Nico Bick shot the interior of every parliament in the EU, while Rotterdam's Otto Snoek snaps crowds of people celebrating public occasions across Europe. Rounding out the exhibit is French photographer Henri Cartier-Bresson's renowned 1955 photo series "The Europeans."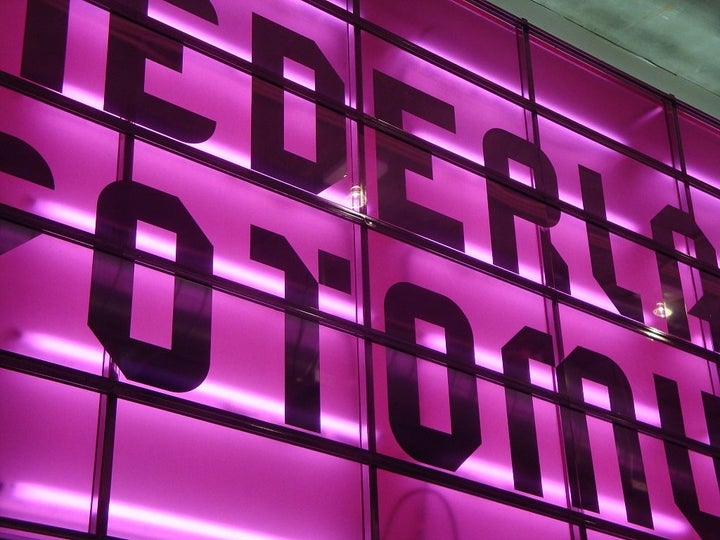 Designed by famed Dutch architect Rem Koolhaas and renovated two years ago, Kunsthal Rotterdam, on Museumpark, is a glassy showcase for contemporary art and photography. On view through Feb. 12 is fashion photographer Peter Lindbergh's groundbreaking black-and-white candids of 80s supermodels—Kate Moss, Naomi Campbell, Linda Evangelista and Cindy Crawford—along with his portraits of superstars like Tina Turner and Pharrell Williams. Next up is "Hyperrealism: 50 Years of Painting" (Feb. 24 to June 4), which features more than 30 artists from Europe and the U.S.—including Chuck Close and Richard Estes—depicting everyday American scenes, from diners to ketchup bottles. And mark your calendars: a huge retrospective of the life and work of Robert Mapplethorpe will run from April 22 to Aug. 27.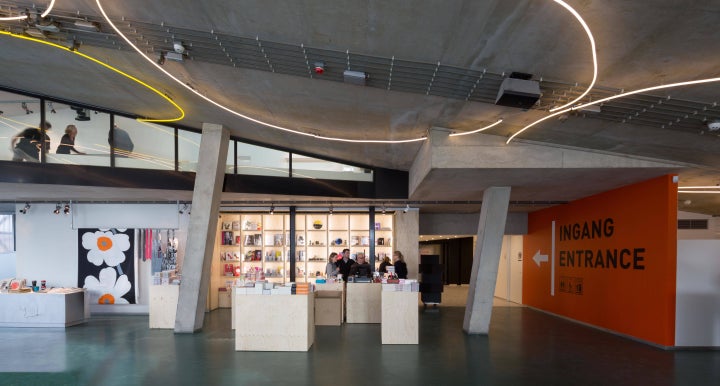 On the opposite side of Museumpark, Het Nieuwe Instituut is a fascinating space devoted to new developments in architecture, design and digital culture. The forward-thinking shows here examine how the world is changing through the lens of design and technology. On view now, "Designing the Surface" examines how varnishes, coatings and other surface treatments like Teflon are used in the making of modern materials and objects.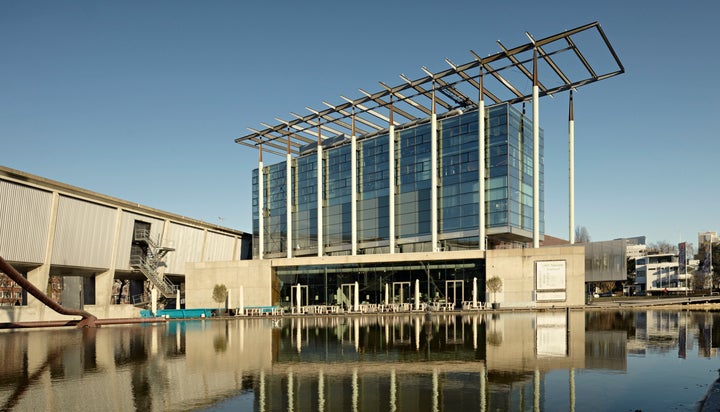 Before (and after) your museum crawl, you'll need to fuel up. Fortunately, Rotterdam has a wide range of interesting—and affordable—culinary offerings.
Newly opened Mediterranean hotspot Ayla serves excellent Greek, Moroccan and Spanish-influenced small plates all day long (8 a.m. to midnight), but it truly excels at breakfast. In the colorful, lofty interior—featuring a huge graffiti mural in Arabic—you can feast on fluffy pancakes with dates, pistachios and salted caramel, or for a healthier option, try the acai bowl with homemade granola and fresh berries. Its central location on the Kruisplein means you're just a 10-minute walk from Museumpark.
The casual, Latin-themed Supermercado opened last spring on a corner of trendy Witte de Withstraat thoroughfare, and quickly became one of the city's hottest reservations. The airy wood and white-tiled space is packed with hipsters sipping margaritas and munching on gently priced tacos (from 3.50 euro). Along with well-executed Mexican fare (chips and salsa, quesadillas, enchiladas), there are also South American specialties, including a trio of ceviches and a hearty sliced ribeye with chimichurri. Come for a late lunch (the restaurant opens at 3 p.m.) or arrive early for dinner—there are no reservations.
Worth the haul to the north side of town, Bird is a buzzy venue—part jazz club, part restaurant—tucked inside a converted railway station. The open kitchen turns out excellent Neapolitan-style pizzas and pastas but also has a flair for more complex dishes, so put yourself in the chef's hands and order the three-, four-, or five-course menu (33 to 43 euro). They change weekly, but you can expect locally sourced products and a creative fusion of flavors.
STAY: Ideally situated just a few blocks from buzzy Witte de Withstraat, the Mainport Hotel is a five-star waterfront property that offers stellar views of the river Maas and the famed Erasmus Bridge. From around 140 euro.
(This post originally appeared in Blackbook magazine.)
Popular in the Community