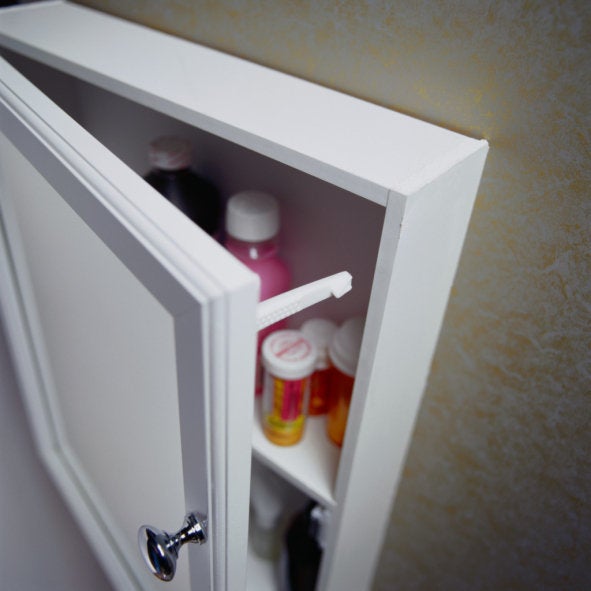 The Substance Abuse and Mental Health Administration released a study Thursday saying that rehab admissions for prescription medication abuse grew by 400 percent over a 10-year period. SAMHSA administrator Pamela S. Hyde stated that, "The non-medical use of prescription pain relievers is now the second most prevalent form of illicit drug use in the nation."
There are a bunch of different answers and theories about why prescription abuse got so big over the past decade, the main ones being:
(1) A general rise in over-prescribing led to wider illegal diversion
(2) Increased border security post-9/11 created a demand for drugs already existing within the U.S.
(3) The rise of the internet, which bred our early pill mills and enabled the widespread dispersal of medication information.
But here's an example of the reason the problem keeps growing. When I went on Good Morning America to discuss my book Pill Head, I was asked by an employee backstage what I was there to talk about. When I told him prescription painkiller abuse, he grinned and said, "Oh, awesome. Know where I can get any?"
Pills are still considered by many as safe, or at least not as serious of a threat as other drugs -- despite widespread medication abuse PSAs and education. (Maybe partly because the early efforts were more of a draw than a deterrent.
Nice try, but they're so cute! I want to play with them!) There's a spike in public interest every time a celebrity cops to being hooked, but it dies down fast. For every person like me sitting around, wringing my hands over a computer keyboard about the problem, there are millions more that just don't think prescription meds can be dangerous.
It seems overly simplistic to say that it's because people know these drugs are legal under certain circumstances, so they think they aren't harmful. I mean, yes, that's true, but there's a lot more at work here. One of my theories is that since almost 50 percent of the American population takes at least one medication regularly, that damning one class of drugs creates a subconscious fear that theirs might be next, possibly making it harder to get. Another is that since it can be easy to be a very high functioning addict on painkillers or ADHD drugs, many people might not even be aware that they have a problem yet.
Why do you think the message isn't sinking in and the problem keeps getting bigger?
Related