Are your marketing efforts frequently falling short of goals? It's time to trouble shoot your game plan. A report by Heiman group indicates that 40% brands alone understand the real challenges faced by customers before proffering solutions. According to QVidian, 90% sales oriented content is unused while 58% opportunities within sales pipeline do not lead to successful deal closure.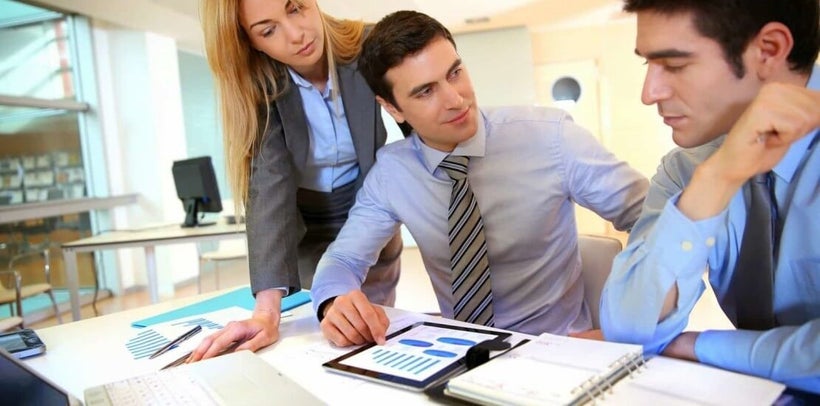 These are typical lapses that prevent marketers from fully utilizing opportunities. Often, sales reps face the following challenges:
Inability to understand buyers concerns and requirement
Not leveraging the sales oriented content
Failure to communicate values to customers
In a nutshell, the sellers are blamed for their incompetence for meeting their targets. Only 63% of sales executives meet their quota, while the rest fail to meet the organizational requirement.
What causes the Sales Performance Challenges?
We continue to see a section of marketers that work in haste without thoughtfully analyzing the problem at hand. Instead, they devote energy prodding prospects towards unfavorable solutions that do not derive the right values sought after by buyers.
In an independent study by Messages That Matter, it was found that the typical procedure for product positioning by technology marketers was absent in 57% of the cases. Also, 53% respondents believed that enough research isn't done while positioning the product, while 45% of marketing respondents acknowledged not spending any time at all on positioning. As a result, marketers skirt around unaccounted challenges that can trigger unplanned difficulty.
Every aspect of sales engagement such as sales conversation, content, and other forms of communications should diverge from product positioning. With all the telltale signs ignored, it is only a matter of time before your sales team loses another opportunity. Pay selective attention to the use of emails, PowerPoint, products, messages, and much more that will linearly invite a customer into the core of your marketing.
Missing the early signs of trouble is the real reason why sales reps fail to achieve their quota. Without the right incentive to sell or position, sales teams fall short of providing good values to buyers.
Many organizations struggle to reach a consensus to sync with a buyers mindset. However, this persistent crux can be overcome. Here's how.
Why are reps unable to map values to prospects?
Marketing teams are busy placing leads into the pipeline, because they believe sooner a lead is made to realize the value, better the outcome. The problem with this marketing strategy is that marketers focus on the volume instead of the quality and land up engagement with leads who may never convert. Marketers shoulder off the responsibility after handing over leads to the sales team. Therefore, rushing the critical stages of sales funnel can be catastrophic to sales closure.
Many marketers are yet to synchronize communications and sales enabling content for bettering the figures on the sales chart.
Sales marketers find themselves disconnected from the buyers' mindset. Dedicated marketers slave over 12 hrs a day to provide the sales team with responsive sales oriented content. The meticulously crafted content is served via emails and mailers to subscribers. However, many sales teams do not take advantage of fresh content. As a result, 60% of content sits unused in the repository. In such cases, marketing teams may have rendered desirable content, but failure to sell conversations can lead to loss of valuable time and resource. If this is you, here is how to turns odds in your favor.
How can your sales and marketing teams create value for buyers?
Here's a better alternative. Organize a core team consisting of people that are responsible for managing the sales oriented content from inception to conception. A typical team comprises members from marketing, sales, finance, and product divisions. The opportunity is weighed, and the odds of retaining profits are evaluated. If consensus is reached that visiting the same markets twice could deplete the financial health, they are likely to outsource assistance from experienced professionals. It may help implementing niche sales content and spearheading the initiatives to engage customers through better value proposition. The consultation could help churning content that seamlessly shores up sales relationships.
The participating members may set out to obtain answers to questions such as:
Who are qualified to receive the marketing message?
What are the pain points that need immediate attention?
Are there hidden problems that can be efficiently dealt with your solution?
Who are the actual users of the solution? How would they benefit from the solution? Do they have specific concerns?
How will the delay in serving relevant solution impact the situation faced by the customer?
Why should customers choose the solution from brand A over Brand B?
After a quick brainstorm, the respective members will look for application of solution based on specific instances. Marketers can take into consideration outside perspective for crafting fast selling solution where highly impactful messages consolidate with sales oriented content. It has multiple levels, and they are:
Building insight based on the data aggregated from industry and internal perspective of your marketing solutions, product positioning, and communication standards.
Creation of a template representing the client challenges whether it is communications or product positioning. With complex perceptible, it is possible to derive the solution and benefits with precision.
Evaluate the marketing communications, positioning, and perceptible and their impact on the collaborators such as consumers, marketers, and inquisitors.
Evaluate the messages and product positioning before crafting and launching the sales oriented content. Also, ensure that sales representatives are adequately trained to leverage the customer specific content. Continuously analyze the use of content by reps to make sure that they are wholly utilized in bettering the conversions rate.
The advantage
Executing strategies in a planned manner will bolster the effectiveness of message outreach, and successfully tender sales oriented content. A structured framework will enable the sales reps to provide an excellent value proposition to customers seamlessly. Content that is meant to influence and convert prospects must not remain unutilized. Hence, keeping track of how the content is used will amplify the ROI and sales volume.
Calling all HuffPost superfans!
Sign up for membership to become a founding member and help shape HuffPost's next chapter
This post was published on the now-closed HuffPost Contributor platform. Contributors control their own work and posted freely to our site. If you need to flag this entry as abusive,
send us an email
.