For many people, giving to others can feel more comfortable than receiving.
I relate to being a serial giver. From childhood, I was the kid who wore her heart on her sleeve and loved nothing more than to do nice things for others. Giving is where I learned to shine. I loved surprising my friends and family with thoughtful gifts, acts and words. My generous nature helped me to feel a great amount of personal satisfaction and gain acceptance from others.
Giving to others is a big part of my life to this day, but I now strive to balance my giving with receiving, for a number of important reasons.
Here are three of the reasons why receiving is just as important as giving. Perhaps these ideas will resonate with where you are.
1. Receiving Creates More Balance
There is nothing remotely wrong with being a compassionate person, or someone who enjoys giving back. The issue arises, when we forget we must also open our hearts to receive.
When we give too much energy out and not enough back in, we create a serious feeling of disharmony. This imbalance can disrupt the energy behind our acts of giving.
When we open up to receive more, we replenish and balance our energy. Then we can start to give from a place of strength and wholeness. This kind of giving impacts both parties in a healthy, happy way.
One way to become more comfortable receiving, is to start each day saying yes to the life we are in and thank you for what is before us. Instead of distracting ourselves away from self-care, or shying away from being in a receiving role, we can say yes to following through with fulfilling activities and exchanges. We honor ourselves every time we say yes to living fully, and no to giving our energy to where we don't truly want to give it.
When we are balanced in our giving and receiving, those who receive from us get the gift of our open heart. Those who give to us, receive the gift of our open arms. Balance is the key ingredient in keeping the momentum going in the giving and receiving cycle.
2. Receiving is a Gift We Can Give Ourselves
Giving for the sake of gaining approval from others is another trap serial givers sometimes fall into. The way to combat this cycle, is to open up and give ourselves the compassion, love, support, approval etc. we may be searching for.
Receiving is not always about opening up so that others will give us their help, time, attention or resources. It often starts with giving ourselves the gift of self-love and acceptance.
Self-care is a must when you are a caregiver, or someone who gives a lot of energy out to others. Each of us has the power to give ourselves acceptance and love. We can choose to start each day from this way of being.
Direct time, attention and love back towards yourself through a regular self-care practice, and start getting used to saying yes to yourself each time you do something that is just for you.
It can be uncomfortable and foreign territory, to go from being a serial giver to an open receiver. But the more we give ourselves the gift of receiving, the brighter our light becomes and the further our giving reach will be.
3. Receiving is Easier When You are Clear on Your Intention
Our intention behind why we give is just as important as the actual gift itself. Giving without strings or great expectations attached is uplifting. It is also liberating to eliminate giving that arises from guilt.
When serial givers get really clear on their intention behind giving, they open the path to receive.

If you are unsure what your intention behind giving might be, you can simply ask yourself. Then get quiet and allow the answer to come.
If you want to change your intention, there are some simple ideas that can help you redirect your energy towards giving and receiving in a healthier way.
When you know you don't have the time, energy or resources to give, step away from feeling guilty for saying no. Instead, try replacing the feeling of guilt with the understanding you are actually saying yes to honoring yourself.
When we say yes to ourselves, we open up to receiving the joy in our moments, instead of wasting them caught up in guilt or shame.
If your intention is to help and give to others because it is truly where you want to put your time and attention, see what changes when you give from a heart-based place of being all in.
When we are clear on our intention, the exchanges we have with others are more meaningful and powerful. When we are clear, we can give ourselves what we really need instead of seeking it in a giving role.
With clarity, our giving can become more purposeful and aligned with our integrity and authenticity. There is no greater gift than giving from a place of truth.
Emily Madill is the author of 11 books in the area of self-development and empowerment, both for children and adults. Her newest title 'Fall in Love with Your Life, One Week at a Time' is now being offered as an E-Course.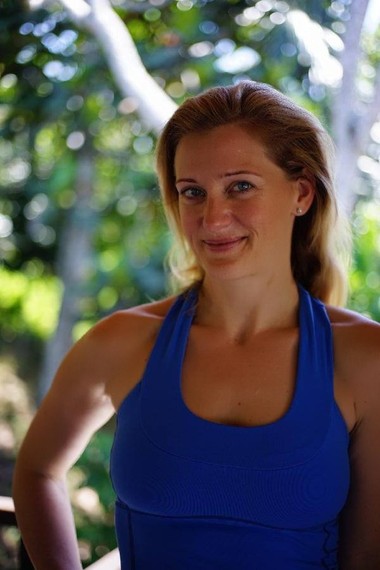 Popular in the Community