Onscreen, as the star of Freeform's Shadowhunters, Katherine McNamara is a part-human, part-angel demon hunter. Offscreen, the 22-year-old is a typical dog mom, often flooding her Instagram account with adorable photos of her beloved puppy, Sophie.
Katherine, the ever-doting dog parent and animal-lover, knows that pets are twice as likely to get cancer if their owners smoke. Paw-ful! She and Sophie are spreading the word about how smoking affects pet health by serving as the faces of DoSomething.org's Four-Legged Finishers campaign. Powered by truth, the campaign activates young people to take a pic of their furry friend with a caption about how cigarette smoke is harmful to pets. Starting today, you can vote on the top-12 crowdsourced memes and crown the Four-Legged Finisher of the year!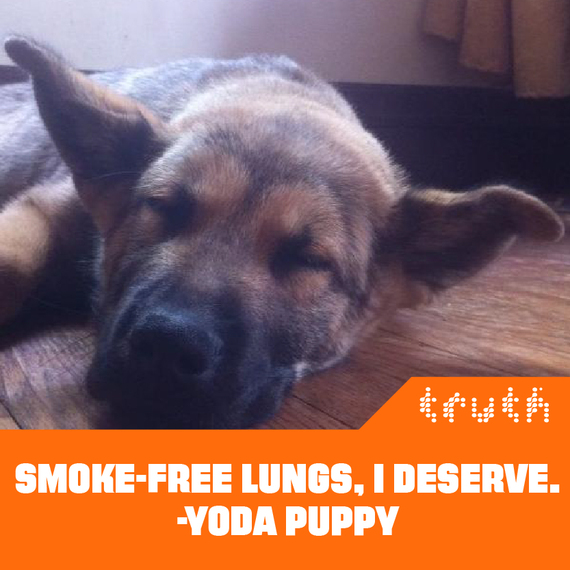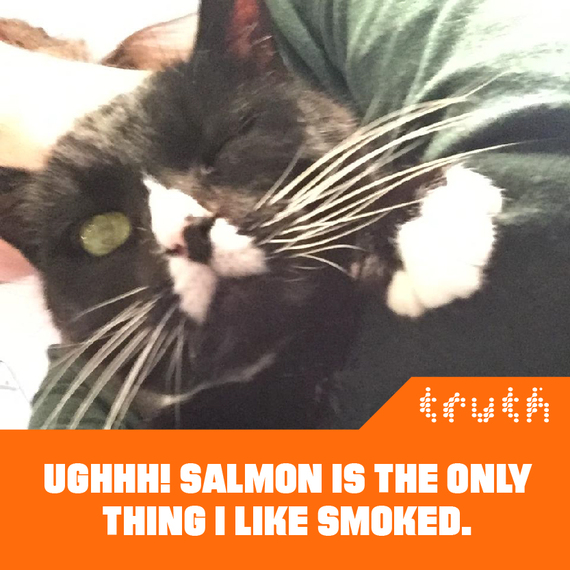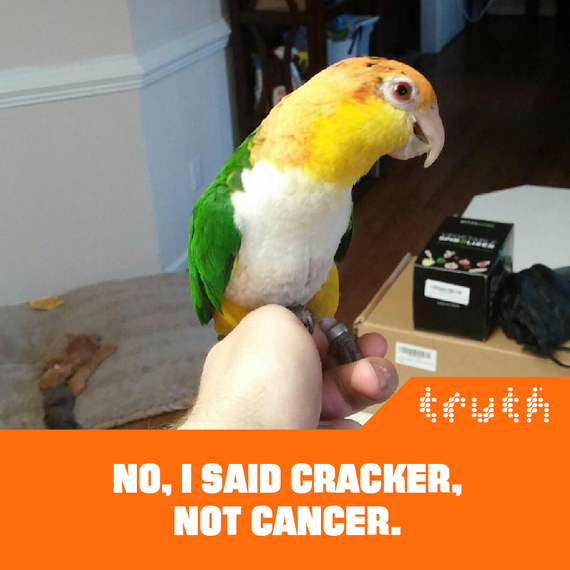 Katherine and Sophie starred in this hilarious and adorable PSA. Then the actress told us why she's excited to be part of the campaign and the generation that can FINISH cigarette smoking for good. Here are excerpts from the conversation.
DoSomething.org: Why are you excited to be the face of Four-Legged Finishers? Why is secondhand smoking and pets' health personally important to you?
Katherine McNamara: I'm so excited to be a part of the Four-Legged Finishers campaign. I come from a family of scientists and medical professionals, so I have been aware and seen the effects of smoking and secondhand smoke for most of my life. Many people have some knowledge about the dangers of secondhand smoke, but do not think about its effect on their pets. We love our pets as family, so we should treat them like family. It's not a difficult change to make -- it's simply about an awareness of how your actions can influence others, animal or human.
DS: What was your favorite part of shooting the PSA?
KM: This PSA was a blast to shoot. My favorite part was dressing my pup, Sophie, up in her doctor outfit. It was meant for a doll so we had to do a bit of creative sewing to make it work for the shot, but it turned out so cute! It was a team effort.
DS: How do you think Sophie feels about working for such an important cause...and growing her Internet celebrity at the same time?
KM: Sophie is such a social dog, in fact, she spent some time up on the set of Shadowhunters. She loves any opportunity to meet new people and explore (just like her owner, yours truly). I honestly have been so surprised by the attention Sophie gets on social media. When I adopted her and started posting pictures of her, I was just being a stereotypical dog mommy -- but it turns out the Internet loves her too! There are so many accounts that my followers have made where they post as her. It's really sweet.
DS: Why is it important for this generation of young people to be the one to finish teen smoking for good?
KM: Our generation is so close to finishing teen smoking for good. We are more aware of the effects of smoking on short and long term health, and as such we take these factors into account before we make our decision on smoking. I feel it's important for us as the human population to look out for society as a whole and continue to educate and spread awareness. Obviously, everyone is entitled to their own choice, but they should have the proper information before doing so.
DS: What would you say to young people to encourage them to sign up for the campaign?
KM: I would say that knowledge is power. Information is a tool that can change the world. The more informed you are about this or any current topic, the better you will be able to make the choices that are right for you as well as help those you care about to do the same.
DS: Anything else you'd like to add?
KM: Thank you so much to DoSomething.org and truth for having Sophie and me in this campaign. I so admire what they do and am honored to be a part of such a fun and worthwhile cause.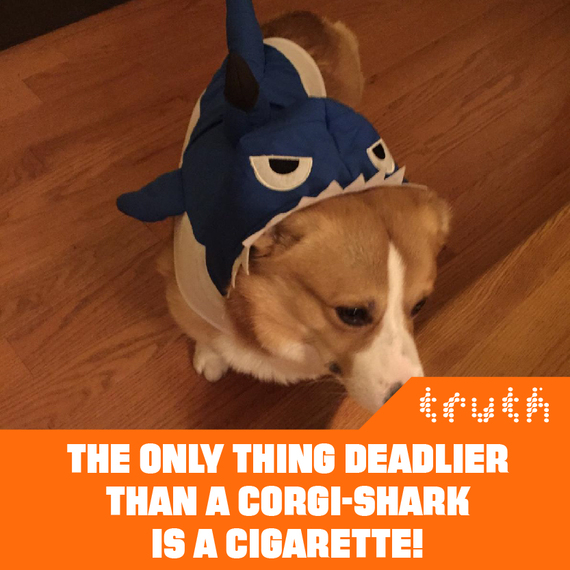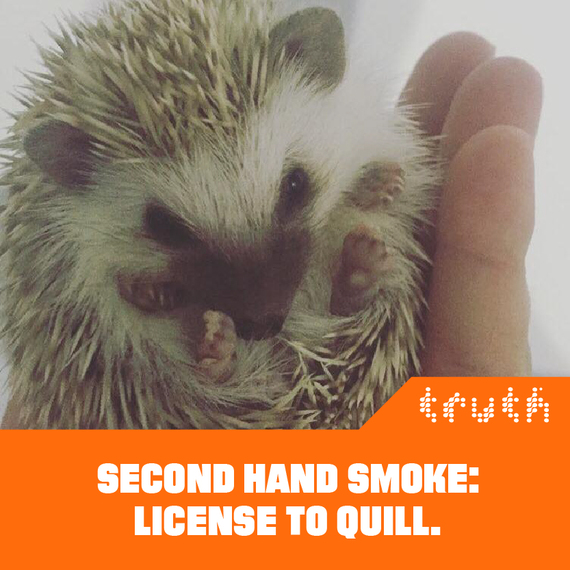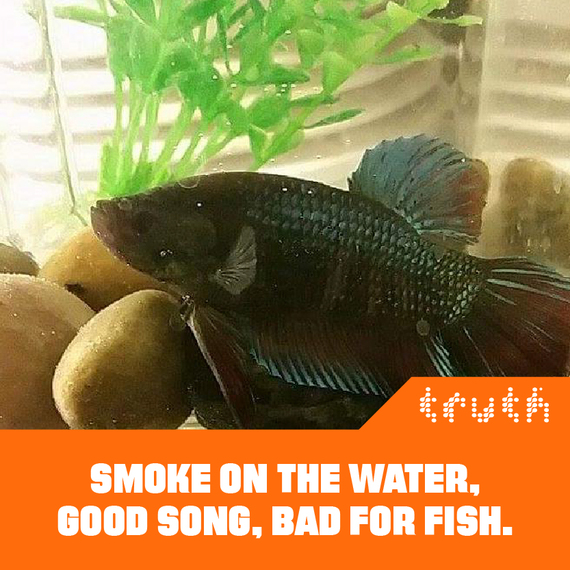 Rex Leonowicz is a Writing Intern at DoSomething.org. He's a trans/nonbinary/femme writer, poet, and visual/performing artist from Queens, NY. Find him online at rexylafemme.tumblr.com and @rexylafemme on Twitter & Instagram.
Calling all HuffPost superfans!
Sign up for membership to become a founding member and help shape HuffPost's next chapter