I never considered myself a "dog person" until my daughter, Victoria, convinced me to adopt one. She was 11 years old and spotted a black Lab-beagle mix on Petfinder.com. Soon enough, we took Riley home, and she changed our lives.
Riley was that "gateway dog," leading us to become a four-dog-family. After Riley, we adopted Jake -- a Lab-pointer mix. The two of them complement each other perfectly.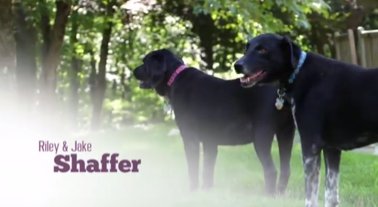 Of course, we couldn't stop at just two dogs. During her second year of college, Victoria adopted Rue, an affectionate Boston terrier-Chihuahua mix. And soon after that, she took home another companion for Rue, a rambunctious Australian shepherd mix named Echo.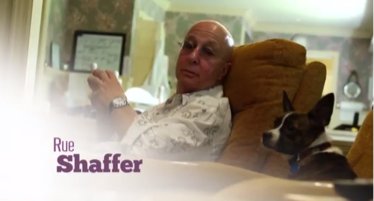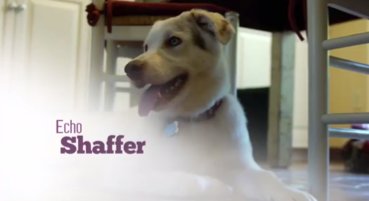 Each pet adoption experience has been different -- we've worked with a variety of foster families and shelters. But with each dog, the end result has been the same: we've been truly amazed by the amount of love and affection each has to give.
Adopting these dogs has been nothing but a positive experience for us. It seems like deep down they appreciate what our family has done for them. And we certainly appreciate what they've done for us.
Victoria and I recently recorded this video for The Shelter Pet Project, a nationwide Public Service Advertisement (PSA) campaign, to encourage everyone to consider rescuing a shelter pet. I think the video makes abundantly clear that these four dogs have completed our family.
There are approximately 2.7 million healthy or treatable pets out there who still need our help to find a home each year. Since the Shelter Pet Project launched in 2009, euthanasia is down 12 percent. But we still have work to do. Currently, just 29 percent of dogs and 33 percent of cats in American homes were adopted from shelters or rescue groups.
The Shelter Pet Project has just released a new series of PSAs to inspire people from all walks of life to find out how amazing shelter pets really are. And of course, the only way to really find out is to meet one! The ads showcase the personalities of real-life adopted shelter dogs and cats who lick or paw at the screen to show that they want to meet someone just like you.
TheShelterPetProject.org is a terrific resource to find thousands of adoptable pets in your area. You can search by breed, age or gender and see tons of amazing photographs! You can also see available pets by zip code, read adoption success stories and learn more about the adoption process.
When you look into the eyes of an animal you've rescued, you can't help but fall in love. Go out and meet a shelter pet today, whether it's online or in real life. It's good for the soul.
The Shelter Pet Campaign is produced by The Humane Society of the United States, Maddie's Fund®, and the Ad Council. To learn more, visit TheShelterPetProject.org.
REAL LIFE. REAL NEWS. REAL VOICES.
Help us tell more of the stories that matter from voices that too often remain unheard.