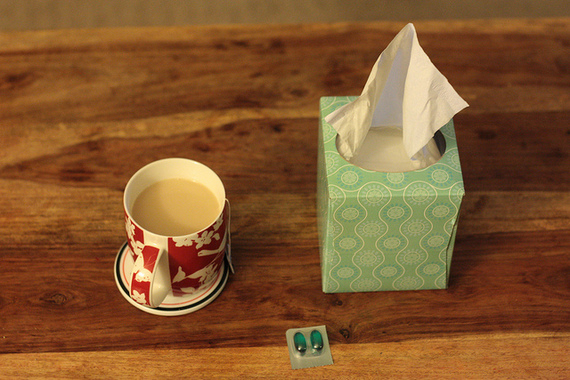 43 million Americans do not have paid time off (PTO). In fact, the U.S. is the only developed nation that doesn't require employers to provide this benefit. But does limiting sick time help or harm employers and their employees?
National statistics and research show that workers who utilize available PTO are more productive and experience fewer medical emergencies that require expensive insurance costs. Here is why:
Increase Productivity and Reduce Spread of Infection
Workers who do not receive PTO are often reluctant to stay at home when sick -- mainly because of the inevitable threat of lost income and potential job loss. According to the National Partnership for Women and Families, more than half of all workers without paid sick days (55 percent) have gone to work sick, risking the spread of infectious disease to co-workers.
Despite the number of factors that influence employees to go into work while sick, there are even stronger reasons why it is detrimental to do so.
First, there is the obvious inconvenience: infecting colleagues. Illnesses like the cold and flu can be spread by physical contact, so an employee who goes to work while ill significantly increases the risk of infecting others.
Second, a work environment full of sick employees also decreases the quality of work produced, which could potentially lead to a loss of revenue for the employer.
Employee Wellness Equals Healthy Revenue
When employees don't take time to properly recover, employers experience revenue loss. This loss occurs in the form of lost productivity from the sick employee and potentially others if the illness spreads.
The 2014 RAND Workplace Wellness Report, which is sponsored by the U.S. Department of Labor (DOL) and the U.S. Department of Health and Human Services (HHS), found that employers are looking to implement employee wellness programs aimed to:
Improve health and well being;
Lower medical costs; and
Increase productivity.
But how can these benefits be achieved?
It's simple. A healthy, happy employee will experience fewer medical emergencies, thus reducing medical costs.
Unfortunately, the same RAND survey found that employers with less than 50 employees are much less likely to offer a wellness program, which means they are missing out on those important benefits.
What This Means for Business Insurance Costs
So, the availability of paid leave appears to be beneficial for both the employee and employer, but does it really lower insurance costs?
Additionally, it is helpful to view both paid sick days and wellness programs as a means of employee "preventative maintenance." By allowing the option for employees to recover from an illness through the availability of PTO, the employer is investing in a more productive staff. This leads to healthier employees and lower health insurance costs.
In fact, a study conducted by the Institute for Women's Policy Research found that if all workers had paid sick days, "1.3 million hospital emergency department visits could be prevented in the United
States each year by providing paid sick days to workers who currently lack access,
reducing medical costs by $1.1 billion annually, with over $500 million in savings for
public health insurance programs."
The CDC also highlights that employers with healthier employees "will spend less on direct medical costs, worker compensation and disability costs, replacement costs for ill or injured workers who are absent, and costs for recruiting and training new workers."
When considering employee benefits it's also important to understand how the Affordable Health Care Act (ACA) affects employer coverage. Click here for an overview of the most important things you need to know.