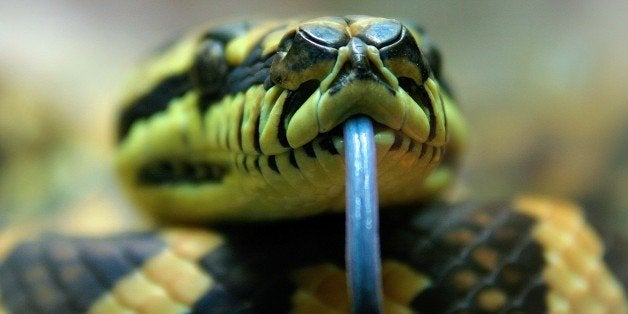 Many people think a snake's forked tongue is creepy. Every so often, the snake waves it around rapidly, then retracts it. Theories explaining the forked tongues of snakes have been around for thousands of years. Aristotle reasoned that it provided snakes with "a twofold pleasure from savours, their gustatory sensation being as it were doubled".
Italian astronomer Giovanni Hodierna thought snake tongues were for cleaning dirt out of their noses. Some 17th century writers claimed to have watched snakes catch flies or other animals between the forks of their tongues, using them like forceps. It is a common myth even today that snakes can sting you with their tongues. But none of those hypotheses is likely.
Calling all HuffPost superfans!
Sign up for membership to become a founding member and help shape HuffPost's next chapter