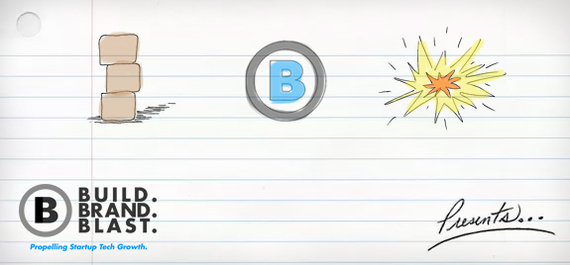 A majority of small businesses neglect their marketing strategies, restricting spending and ultimately limiting their true potential.
It's a problem I see almost every day; small businesses don't have as much revenue or capital as they'd like to have, so they're forced to make cuts and avoid investing in things they feel they don't need. And all too often, marketing and advertising dollars are the first to go.
Why is this? There's a perception that marketing is nice, but unnecessary for a business. As long as you're producing something of value (a product or a service), every other strategy your company uses must be superfluous. There's some degree of truth to this assertion -- it is necessary to get your operations down before investing heavily in a marketing campaign -- but that doesn't mean you can get away with avoiding marketing altogether.
Marketing is the only way to get more exposure for your brand, and the only reliable long-term strategy to attract more business to it. That's why success in marketing is defined in terms of ROI, your return on investment. It's a measure of the amount of business you bring in relative to the amount of money you spent to do it. In effect, as long as your ROI is positive, your investment pays for itself and then some.
Therefore, the problem with spending "too much" money on marketing is nonexistent. As long as your ROI is positive, every dollar you put into marketing will yield more than a dollar in return. The only time there's a problem is if your ROI is negative, in which case you may not be handling your marketing campaign effectively.
The solution, then, is to work with a professional with experience in running successful, positive-ROI campaigns. That could mean hiring someone with years of experience or outsourcing your work to a quality marketing and advertising firm -- however you choose to do it, you will be taking a risk, but the potential payoff is worth it. Once you've stabilized a successful, positive-ROI marketing strategy, you'll basically be making free money off of every dollar you put into it.
The next time you think about cutting your marketing spend or work on reallocating your existing company budgets, remember -- marketing isn't a way to spend money, it's a way to invest it.
Jose Vasquez is a serial entrepreneur and tech enthusiast dedicated to helping startup technology companies get the direction and momentum they need to succeed. As the founder of Build. Brand. Blast., Jose has established a collective resource for tech entrepreneurs to consult when brainstorming, creating, launching, or expanding a new business. Jose is also the founder and CEO of Quez Media Marketing, a marketing firm that combines technology and creativity to help new and growing companies get the results they need.
Jose graduated from Goldman Sachs' 10,000 Small Businesses program. Goldman Sachs is a partner of the What Is Working: Small Businesses section.