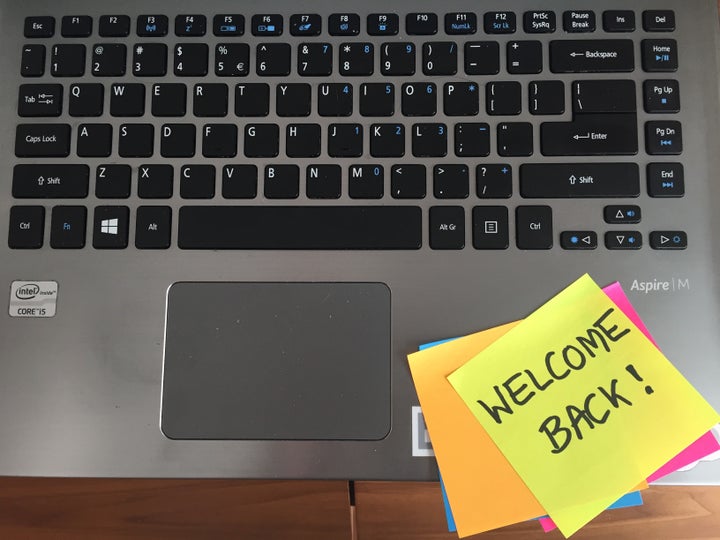 When I left Accenture a few years ago I was invited to stay connected to the firm as part of a robust alumni network. This is very common in the consulting industry where short tenures are expected and former employees may become clients or return with valuable skills gained at competitors.
Imagine my surprise when I discovered that most companies do not integrate this extended talent pool into their workforce planning and recruitment strategies. According to a study conducted in April 2017 by CareerXRoads, a Talent Acquisition peer-to-peer research community, only 9% of organizations surveyed had a formal program in place to stay connected with former employees.
Sodexo, a global food services and facilities management company, is one of them.
I sat down with Lisa Inserra, Director, Talent Acquisition and Chloé Rada, Senior Marketing Manager, Talent Acquisition to learn about Sodexo's corporate alumni program "Reconnexions ", why it works, and the benchmark results they have achieved to date.
"When we started talking about creating a corporate alumni program eight years ago, the hardest was to change the mindset of managers who did not want to hire back employees who had left the organization," explains Lisa Inserra.
Perceptions that rehires may be disloyal or poor performers are commonly cited when organizations are contemplating the design of a corporate alumni program.
How did Sodexo overcome these objections?
The project team decided to embark on a journey of selling the program benefits internally to hiring managers and recruiters. "Recruiters needed to understand and articulate why we wanted to tap into this talent pool and communicate this to hiring managers," highlights Lisa Inserra. "It took two years to build this change management and communications strategy."
The benefit that resonated most was that returning employees understand the Sodexo culture. "It takes normally eighteen months to full productivity. This decreases by two thirds when it is a former employee," highlights Lisa Inserra. "And if they worked for the competition, they gained additional experience and competitive insights which position us well with our customers."
"We also humanize the experience by featuring stories from returning employees on our career microsites," adds Chloé Rada.
"When designing a corporate alumni program it is key to define goals and articulate the why," explains Lisa Inserra. "For us, it was the ability to tap into the management-level talent pool for recruitment, but we also wanted our former employees to remain connected to Sodexo. Keeping a positive relationship is important for us from a brand perspective."
So, how does Sodexo's corporate alumni program work?
As part of the exit interview, every management-level employee who separates in good standing receives information about the corporate alumni program. This is followed by a postcard with details about how to access the Reconnexions online community.
"We currently don't enroll exiting employees automatically in the alumni program, but this could be an option, and is increasingly enabled by technology," states Chloé Rada.
"Once we identified our program goals and the basic process of enrolling former employees into our online community, we defined what value-added content we could offer them. You want this to be a positive experience," explains Lisa Inserra. "One of our challenges is that we are decentralized, so instead of in-person events we conduct bi-monthly professional development webinars. Another benefit to our Reconnexions members is that they have access to more job opportunities than other external candidates."
"We are continuously looking for new ways to add value to the community," seconds Chloé Rada. "We just completed a survey with our corporate alumni community. Many suggested that they would like to participate in volunteer opportunities together with current Sodexo employees. We are collaborating with our local employee resource groups to implement this suggestion."
Another building block to an effective corporate alumni program is ensuring that former employees have a positive experience when they are recruited back. "Early on, we had a more structured process where we aligned returning employees with dedicated Recruiters to ensure they were properly positioned for their conversation with the hiring manager. Now, as the program has gained internal credibility we don't need to be as rigorous," concludes Lisa Inserra.
The results of Sodexo's corporate alumni program are celebration-worthy. Its community has grown to 8,000 members. And 20% of external hires have been from Reconnexions which puts the program in the top percentile of corporate alumni programs based on the CareerXRoads benchmark study referenced earlier in this article.
That's not all: Sodexo found that their boomerang hires had a 44% higher retention rate over a three year time frame than other external hires. "When former employees come back, they are more loyal, and they tend to stay longer," affirms Lisa Inserra.
We live in an era where lifelong tenures with one employer have come to an end. Average tours of duty among millennials now range between two and three years. This calls for a different, more fluid paradigm of how we view employment and the relationships we foster in the extended workplace. Conversations about an employee's career (within the company and outside) should be conducted in the way of frequent stay interviews and corporate alumni programs need to become part of an integrated talent experience strategy.
About the Author: Nicole Dessain is a talent management and HR "nerd". She loves to blow up long-held believes that stop us from preparing our organizations for the future of work. Nicole feels lucky to have had an amazing corporate HR and consulting career that she has recently turned into her own start-up, talent.imperative inc, a talent experience design consultancy. Her second, not-for-profit business, DisruptHR Chicago, was launched in 2016 and has inspired more than 800 HR and business leaders in the Chicago area. Please connect with Nicole on LinkedIn, Twitter, or Email.
Support HuffPost
The Stakes Have Never Been Higher
Related
Popular in the Community