This is an incredibly exciting time for the solar industry as we continue to surpass major milestones. Last year, was the strongest year ever for the industry and we celebrated one million installations. While we may only be one month into 2017, solar shows no signs of slowing down this year. Costs of installations are on a steady decline, more companies and homeowners are benefiting from the cheap and clean power, and the number of Americans working in the industry are setting records every quarter.
This week, two industry updates demonstrate solar's continued strength as an economic driver on two fronts. In addition to generating clean, affordable energy, it's putting money back into consumers' pockets, generating revenue and putting Americans to work.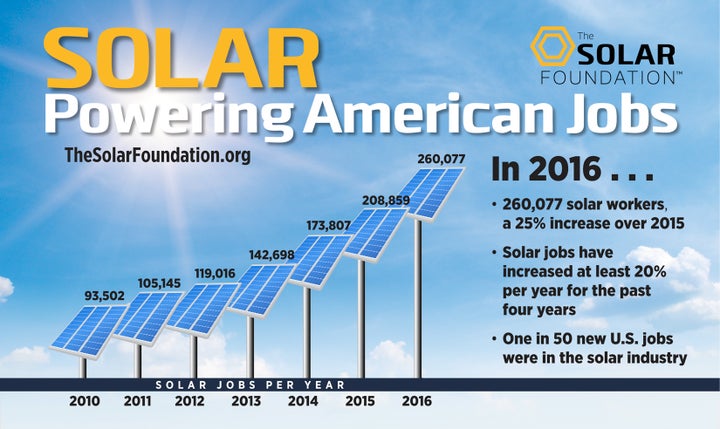 Next, The Business Council for Sustainable Energy released their 2017 Sustainable Energy in America Factbook, illustrating the positive trends across the renewable industry. 2016 set a new record for annual renewable energy capacity additions as the US added 22GW of renewable generating capacity. That is enough to power an estimated 16.5 million homes per year! Solar was responsible for half of the new generation.
This is great news for those currently working in this thriving industry but it's also another demonstration of the broad, positive impact of renewables, specifically solar. In order to continue this trend and scale renewables to meet our clean energy goals, it's going cost $90 Trillion over the next 15 years.
In a tumultuous political environment, it is the continued reduction of the cost of electricity for solar combined with continued growth in jobs that will secure its momentum. As Eric Wesoff from Greentech Media recently pointed out, "profit has no political allegiance, and renewables are already winning on sheer economic advantage -- today."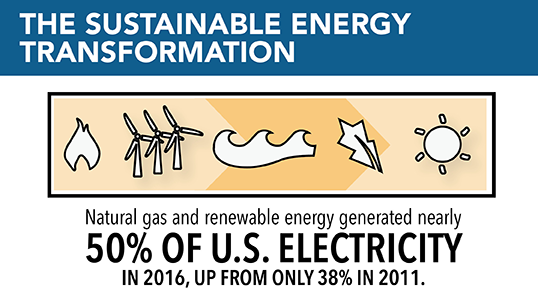 Before now, clean energy finance was limited to institutional investors, large banks, private equity firms, and tax equity investors. CleanCapital has expanded the market by allowing more people to have access to these lucrative investments and has over $100 million in operating distributed generation solar projects in the pipeline for future investments. 2017 is going to be the year these investments become available to you. You can be the first to hear about these opportunities by joining CleanCapital's investor waitlist. Sign up today, and be ready to invest in our future!
Related
Popular in the Community