Sophia Bush wants every woman to be empowered enough to make her own decisions ― especially when it comes to her sexual and reproductive health.
In a Q&A with Cosmopolitan, the "Chicago P.D." actress talked about the importance women having "sovereignty over their own bodies," as well as her new initiative, #NoHormonesPlz. The initiative was created to equip women with information about their contraception options beyond hormonal birth control.
"I'm lucky that I went to a very progressive all-girls school growing up, and it felt like a safe space for these issues to be discussed," Bush said. "Not everyone has that luxury."
Bush wants to use her influence as an actress and activist to help young women know what their options are when it comes to the method of contraception that works best.
"Some women need to use hormonal birth control because of endometriosis or because of their skin or because whatever's going on in their particular body and their particular cocktail of DNA," she explained. "Some women don't want to add anything to the mix of their body or fare much better with birth control that is non-hormonal. You shouldn't have to take a birth control that doesn't agree with your body."
"We have to shift the conversation to include men, which means it shouldn't be about girls wanting to be sexually active and not get pregnant or girls being promiscuous as certain arenas of old white guys in suits would like to tell us," she said.
"The real point of having a birth-control conversation is talking about how a woman, whether she's single or has a partner, gets to plan her life."
Before You Go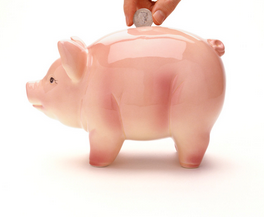 10 Must-Know Birth Control Facts
Popular in the Community