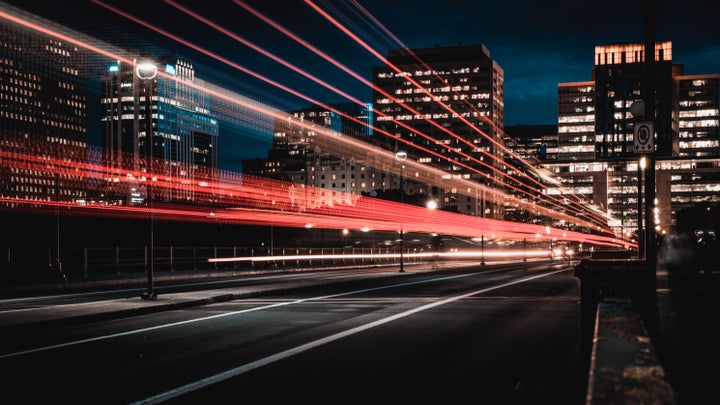 In February of 1984, a gentleman by the name of Jeremy Meeks was born. After only a few decades of life, Meeks ran into some trouble. He was charged with gun possession and resisting arrest in June of 2014.
During this time, the Stockton Police Department posted his mugshot on Facebook, and something peculiar happened … It went viral. The internet dubbed him the "handsome felon," and since his release from jail, he's been offered several modeling contracts.
Although you might hear colloquialisms like "be patient, good things take time" throughout your life, they're not always true. In some cases, overnight success is possible. This is a truism in workplaces, too. You can work and progress slowly, or you can work and progress quickly.
Ricky Solanki, Co-Founder of Push, an award-winning digital ad agency, ensures that speed and innovation are embedded in every facet of his company.
For example, he encourages staff training on new developments each week from Google and Facebook. The company actually uses WhatsApp to hold weekly training seminars and disseminate information.
Their overall company culture embraces technological change and integrates advancements as soon as they arise. At Push, customers know they'll be at the forefront of innovation because every staff member that serves them is well-versed in digital marketing's latest releases.
As you can see, with the right work ethic and procedures in place, speed can improve a workplace like nothing else.
More Speed, Faster Evolution
Today's business landscape is ever-changing due to the internet, mobile phones and now AI. To stay competitive, companies must continually evolve—which is extremely difficult.
A lot of companies evolve and adapt until they find an approach that's successful. Once this method is in place, they grow resistant to change, which ultimately causes them to become ineffective. In other words, your business has two options: evolve or die.
Businesses that stay relevant over decades adapt again and again. They choose the right approaches, and when the market changes, they change, too. Instead of denying change or waiting until it's too late, these companies are fast. They model future growth and industry trends to make sure they can stay relevant—despite turbulent change.
Customers Love Pace
Consumers are taught to challenge the status quo. In an age of near-instant gratification, people always want bigger and better changes.
"Clients and customers used to focus on quality. Today, this is not enough. Their expectations are changing rapidly, and companies need to offer quality support at a near-instantaneous rate if they want to stay relevant," says Solanki.
Companies must work to quickly appease their audience, or they'll lose them. In the age of speed, consumers are losing loyalty. Their business, and dollars, go to companies that can meet their specific needs as they arise.
Speed Helps You Face Your Competition
As consumers demand more at a faster rate, speed becomes a competitive advantage. Almost every time your company can do something faster than the competition, you're going to have more success than other businesses.
"The only competitive advantage [is] the speed aspect," says Rollin Ford, CIO of Wal-Mart. The American multinational retail corporation focuses on price, accuracy and speed above all else. At the beginning of this year, they started offering free two-day shipping on over 2 million items, all without a membership fee. This will allow them to deliver the right products at the best prices faster than ever before.
Technology Moves Quickly
Regardless of the product or service your business provides, you're a technology company. You can't produce, deliver or advertise your products without technology.
As technology advances and changes, companies that are able to adapt will gain a foothold in the market. On the other hand, companies that are resistant to change and wait to try out new technologies will lose their competitive edge.
Although it takes time to stay up-to-date on technology changes and advancements, it's well worth it. Innovative solutions will allow your company to create and sell more products at an unprecedented rate.
Wrapping Things Up
Speed is a key driving force. Whether you're Meeks using your good looks to become an overnight celebrity or Push using lightning-fast bots to respond to customer service requests online.
Embracing speed and all of its benefits will take effort; however, over time, a culture of speed will naturally form, and the pace of your entire organization will change. With everyone and everything moving faster, you'll gain a competitive edge and grow your market share faster than ever before.
Popular in the Community