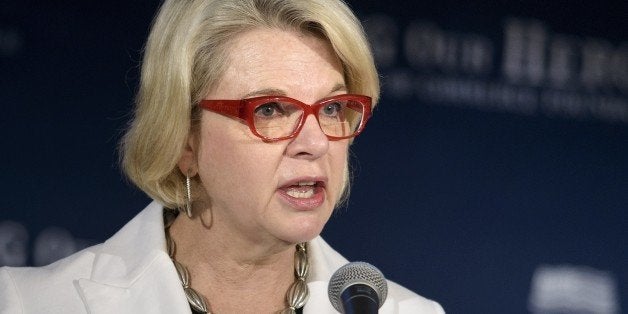 When I arrived at UNC-Chapel Hill in the fall of 2004, I came from a deeply conservative county that voted for George W. Bush, Margaret Spelling's former boss, by nearly 70 percent -- twice. I had no concept of what it meant to be gay aside from Will and Grace and my own self-education from the Internet.
But then my orientation featured an open discussion of gay roommate issues for an audience of incoming students and their parents. I was shocked. It was the start of my coming out journey as I spent the next four years learning about my own identity -- and, of course, denying to my first roommate that I was gay.
But even with policies in place, it was not an uneventful, idyllic four years in Chapel Hill. Most infamously, a gay male student was outed on the evening news after he was brutally assaulted by six men in 2005. The local police referred to it as a hate crime, though there were (and are) no laws in North Carolina recognizing sexual orientation as a rationale for a hate crime.
I am more generous than most when I say that I can forgive Spelling's past political maneuverings. 2005 was a pivotal year when marriage amendments were a means of galvanizing conservative voters. Attacking homosexuals was good politics for Republicans. I can forgive her for actions taken a decade ago, particularly if she is willing to discredit them for what they were -- cynical red meat delivered to her boss's base. The current president has "evolved" -- I get it. I don't expect people to have their courage of their convictions when it's not politically expedient. They are mere politicians, after all.
But I cannot forgive, nor should anyone remain silent, at her backroom appointment to this extraordinarily important position. She has clearly not evolved in the decade since her petty, barbaric actions as our highest-ranking education official. Are we really to be comforted by a leader who refers to a class of people as "those lifestyles"? In the year 2015?
Will she marginalize professors of gay and lesbian studies? Would she have censored my psychology classes with her own prejudices? Would she had prevented me from learning about our marginalized role in history? In literature?
Probably not, at least not directly. But make no mistake -- an organization reflects the values of its leaders. Even a political figurehead carries weight.
The question of morality is central to Spelling's comments. Is it ever moral to make any student feel unwelcome or unwanted on a college campus? Is it ever moral to pass judgment against a whole class of people? Is it ever moral, with callous speech, to take away safe spaces for the best and brightest students from all over our great state?
Perhaps saddest of all is how many LGBT people flee the South because of people like Margaret Spellings. We move to cities like Boston and New York and Chicago because of legal protections and employee rights.
In my native North Carolina, gays and lesbians continue to be shunned by our legal and judicial systems. But before, we could at least count on our state institutions of higher education to serve as the better angels of our nature.
UNC made me the man that I am today; it prepared me well for Harvard and beyond. I am, as we say, Tar Heel born and bred, like many of our other proud gay alumni. Frank Bruni, best-selling author and columnist for The New York Times, is perhaps the most well-known.
But how sad that in this time of marriage equality, the governance of our alma mater now slides backwards into the gross bigotry of the past.
Calling all HuffPost superfans!
Sign up for membership to become a founding member and help shape HuffPost's next chapter