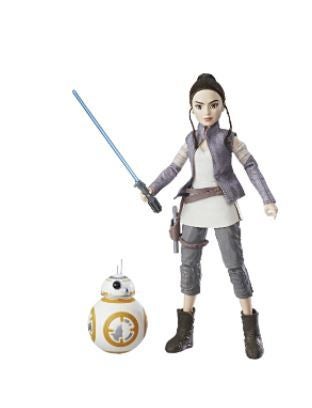 It's that time of year when grown-ups everywhere contemplate the best gifts for the children in their lives. While it may be tempting to go for the latest video game at the top of your child's list, it may be better to consider a toy that promotes learning in a stealth way.
It's no secret that Science, Technology, Engineering, and Math (STEM) skills are essential to academic and professional success. Yet, many children loose interest in STEM learning. This is particularly true for girls and children of color. Why is this and what can be done to keep their interest?
According to Dr. Parker, many girls don't leave because they never really enter because of the cultural representation of STEM that conjures images of white, nerdy men, and that the subject area if difficult. The cultural/societal image of STEM is not very welcoming to women, particularly women of color. One can reference the work on the "Draw-a-Scientist" to get a more in-depth understanding of this phenomenon.
At the elementary school level, girls and boys are typically excited by STEM and want to engage in STEM focused investigations, and STEM focused lessons and play can support this interest. To try to keep kids engaged in STEM from an early age, schools and parents should focus on STEM projects. Dr. Parker helped develop and lead one such project in Baltimore, the STEM Achievement in Baltimore Elementary Schools (SABES) project that helped prove that an interactive, STEM focused curriculum influenced students in grades 3-5 to remain actively interest in STEM activities.
In middle school, interest and participation in STEM, particularly for girls and students of color, begins to wane, largely because these children do not see themselves as having a STEM identity and "doing STEM." Also, research shows that educators can send micomessages about different groups of students and their ability (or inability) to "do" STEM. Research demonstrates that white students, particularly white boys, receive more micro affirmations about their STEM abilities than girls or students-of-color, who tend to receive micoaggressions about their inability to do STEM.
In high school, the trend seems to continue. Girls' interest wanes, particularly in the physical sciences, chemist and physics. In college and beyond, extending into graduate level and the workplace, there is significant research about the "chilly" climate, which is the culture of STEM contexts not being hospitable to woman, particular women of color.
So, what can you do now to give your kids a life-long interest in STEM and set them up for success? Gift-givers to children of all ages can focus their gift giving on gifts that promote an interest in STEM, particularly for children who are elementary and middle school aged. However, there are great gifts for younger children, including toddlers and preschoolers that can provide the foundation for STEM skills later in life.
Smart Pixel Purse: Fans of Project Mc2 know that Smart is the New Cool. But no child needs to give up their love of accessories to be the coolest girl in school. Instead of a brand-name logo, this amazing Smart Pixel Purse features pre-programed pixel designs or download the app for the ability to program your own designs. This purse comes complete with an explanation of how pixels work so that your budding coder knows exactly what she is doing to create her designs.
Star Wars: Star Wars is a classic for a reason and the newest movies feature strong female and African America characters who have intricate STEM skills as the leads. Capitalize on these role models by extending your child's interest into play that promotes STEM skills. The Hyperdrive BB8 allows kids to control BB8 through remote control. Add a Star Wars Forces of Destiny Rey of Jakku and BB-8 doll to add a strong, smart STEM-minded female Jedi or use the Force Link BB-8 to allow kids more control over their Star Wars toys.
Dance Code Belle: Princesses are pretty, but also smart. Belle is no longer confined to being prim-and-proper but can now be programmed with dance moves designed by your child. There are three ways Belle can be programed ranging from a simple coding activity to ones that are more complex. Not near an app? No problem. Belle is pre-programmed with dance routines she can do herself or she can instruct your child on how to dance along to her favorite songs.
Kibo: Young children love playing with blocks and Kibo takes this very old-fashioned toys to allow children to put a new spin on this classic by using blocks to code. Kids scan wooden Kibo blocks with the KIBO body to tell the robot what to do, from dancing to racing to acting as a character in a story. With KIBO, young children can become programmers, engineers, designers, artists, dancers, choreographers and writers. Kibo differs from many other STEM toys geared towards children in that no computer or app is needed.
Fur Real Makers: Fur Real pets have long been popular with kids because of their ability to react to touch. The Fur Real Maker line takes this one step further by allowing kids to program how the pup responds with over 400 sounds and 100 eye animations. Choose if your pup is silly, sweet, or fast. Program different routines and games to play with your pup depending on your child's coding preferences. Even create a moody pup that changes personality weekly for more coding experience. Not feeling up to coding? That's okay – the pup comes with pre-programmed personalities as well.
Legos: Many kids are introduced to basic STEM skills through Legos. Duplos help even the youngest kids learn building skills with themes they love like a carnival and movie characters. Girls love the Lego Friends sets with a diverse set of friends. Or, go with a basic set ranging from Juniors to the very complex. Or, let older kids take their Legos to the next level with Lego Education WeDo 2.0 Core Set based upon the latest science standards and was created to enhance students' curiosity and science skills and comes with software that promotes life, earth, space and physical sciences along with engineering skills. The kit contains enough material for two children to build at the same time.
SparkleLabs: Who can resist a science-focused toy with Sparkle right in its name? For under $20.00 your child can hack a battery-powered device to become solar powered or check out a Papertronics set with circuits embedded in special paper to make dance lights or a night light. Or check out the Discover Electronics Kit which contains everything you need to learn the basics of electronics and make your own projects.
3-D Printer: The IDO3D Print Shop lets kids try their hand at 3-D printing by using the provided molds — or kids can make their own. 3-D printing is rising in popularity for all kids of applications and this is a great way to introduce kids to the concept and let them create some new toys while they are at it.
Think smart this holiday season!
Contributor has no interest in anyone or anything mentioned.
Popular in the Community