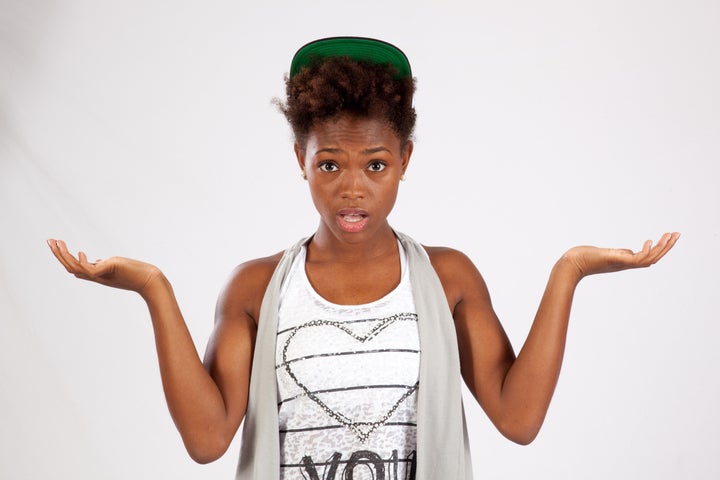 Today marks 20 years since the United States ratified an international human rights treaty aimed at protecting people from racial discrimination (it's called the Convention on the Elimination of all forms of Racial Discrimination, or CERD).
The committee that monitors implementation of the treaty met in Geneva earlier this year, and it dedicates an entire section of its observations and recommendations to violence against women.
In acknowledging steps the United States has taken to reduce how often violence against women occurs, the committee said it "remains concerned at the disproportionate number of women from racial and ethnic minorities, particularly African-American women, immigrant women, and American Indian and Alaska Native women, who continue to be subjected to violence, including rape and sexual violence." That includes -- as advocates know all too well -- street harassment.
Stop Street Harassment (SSH) founder Holly Kearl probably said it best last year when she told EBONY:
Street harassment is about exerting power over someone, treating them with disrespect, and it's often about sexually objectifying someone without their consent. The same can be said about sexual violence and rape. Street harassment is on the same spectrum of violence as rape and it can sometime escalate into rape. For rape survivors, it can be re-triggering.
In a national study released earlier this year, SSH found that Black and Hispanic respondents were more likely to say they've experienced street harassment (though due to sample size, the racial categories were combined for women and men). And the incidents normally aren't isolated. Compared to white people, people of color were more likely to report experiencing it sometimes, often or daily (41 percent vs. 24 percent), while white people were more likely to say they've experienced it once or rarely.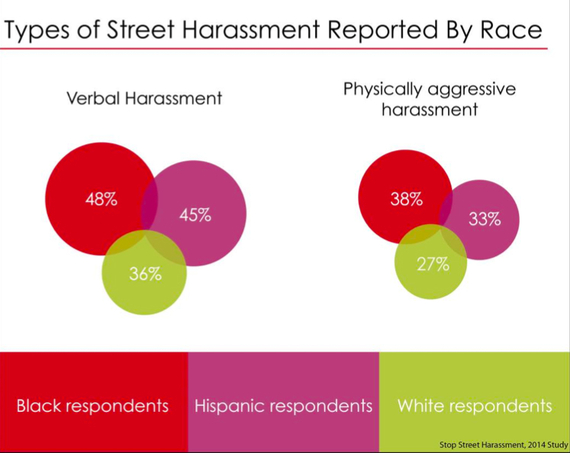 While the study's sample is limited, what it suggests is a story we see all too often: women of color in public spaces being harassed -- or worse.
"Mary Spears's right to move about freely in the world was denied to her, her life taken from her, and there are no marches," Smith said. "There are no widespread calls to protect the autonomy of black women and their bodies. The community leaders haven't deemed this unacceptable and a fate no one should ever face simply because they reject a man's advances."
Perhaps street harassment -- and these sometimes ugly, horrifying extensions of it -- isn't what the CERD committee had in mind when writing about the ongoing violence enacted toward women in the United States. But it certainly should be.
The committee also urged the United States to "undertake awareness raising campaigns on the mechanisms and procedures available to seek remedies for violence against women." Organizations like SSH, Hollaback and others are doing just that. Their efforts to teach men and boys not to harass -- we should all hope -- will lead, someday, to that permanent, systemic change we need to achieve safer public spaces for all.
Related
Popular in the Community