Engagement seems to be the latest corporate "buzz word" -- but is it really? Or have we come to understand the significance of having employees that truly love their jobs?
We talk about the global trends of technology, demographics, and the millenniums (or generation Y) that are pushing companies to shift from solely profit driven to purpose driven in our book Engage! There is a definite paradigm shift happening in our thinking that is driving leaders to rethink how they are running their businesses.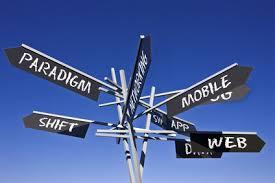 The Towers Watson 2012 Global Workforce Study surveyed 32,000 employees worldwide and found that companies with the highest levels of sustainable engagement had an operating margin of 27%. This was twice as much than the companies that had traditionally high engagement scores. The companies that rated lowest on engagement had 10% operating margin.
So getting your workforce engaged does pay off. The big question is: how to get everyone engaged?
What we are finding through our research and conversations with global businesses is that companies that have a well defined bigger purpose are those that have the highest engagement and a plethora of organizational benefits that go along with that such as higher retention, lower employee attrition rates, decreased sick leave, higher productivity, higher levels of trust and confidence in the business growth and many others.
Knowing your bigger purpose--why you do what you do--and raising it to a purpose that is beneficial to the people and the planet is what gives meaning and significance to the business and the value it brings to the world. It also connects the hearts of the employees and the customers to become Raving Fans.
My favorite example of this is TOMS--a small company that is making a positive global impact through all its activities and are the creators of the One for One movement. TOMS started their journey with giving a pair of shoes to a child in need in the world and have now expanded into eyesight and clean water through their product portfolio. For a company in business for only six years, they have already given 35M pairs of shoes in 60 countries, 250,000 people had their eye sight restored in 13 countries, and they just launched their clean water project in 5 countries in 2014.
Larger organizations can also enhance employee engagement through defining their bigger purpose. Southwest Airlines' purpose is to give their customers the Freedom To Fly. It is a part of the DNA of the corporation and the employees fully understand how they can give a unique experience for their customers to keep them as not only loyal repeat customers but also they are often raving fans and will share about their fun experiences on their flights via social media and word of mouth to their friends and family.
It is possible for any business to embark on this transformation. In fact, I'd even argue that it is a critical business strategy that they do. Since 2000, 52% of the Fortune 500 companies have either gone bankrupt, been acquired, or cease to exist. Digital disruption is here to stay and change is accelerating.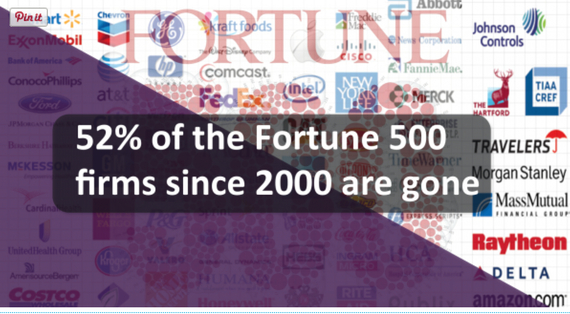 It is time to tap into the core essence of a company and discover its bigger purpose. According to recent study by Deloitte, this leads to building more trust and confidence in the business growth, which in turn, leads to a more engaged workforce. I like to call this the "upward spiral of business".
The paradigm shift means crossing the bridge from the industrial based business models and thinking to joining the ranks of the companies leading the purpose driven business models that are making a positive difference in the world. And have sustainable engagement as a part of their DNA. These are the companies that will be built to last into the future.
Calling all HuffPost superfans!
Sign up for membership to become a founding member and help shape HuffPost's next chapter