The prevailing zeitgeist has turned towards the dark side. And that is not only because of spreading terrorism, power fragmentation and global warming. A gloomy economic outlook and populist politics are contributing more than their fair share.
Economic growth in emerging markets, which now account for more than half of the global economy and which have sustained global growth for years, has slowed down. And as investors are deserting emerging markets, more disruptions and gloom is expected. In Europe, the refugee crisis is not only testing the very system that has enabled peaceful integration and prosperity for decades. It also is feeding nationalistic tendencies and protectionism with the risk that ghosts of the past will be reeling their ugly heads again. In the U.S. the presidential campaign is thriving on populism and fear, oscilating between grandstanding and xenophobia on the one extreme and a political version of the Occupy Wall Street movement on the other. As globalization and digitalization is moving ahead, we seem to be long on fear and uncertainty and short on imagination, courage and creativity.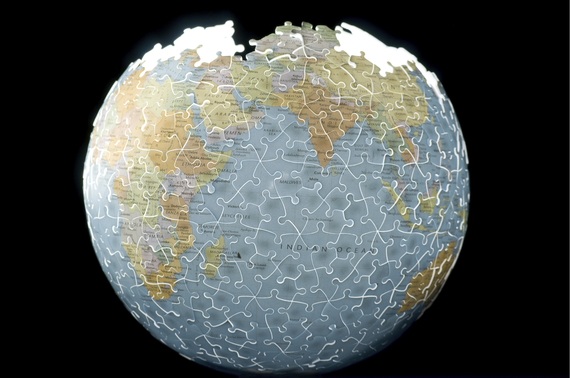 A recent report jointly produced by DNV GL, the UN Global Compact and the Monday Morning Global Institute, entitled "The Global Opportunity Report", shows how we can however start changing mindsets and focus our energies on finding solutions. The report starts from the premise that every risk offers an opportunity and that with entrepreneurship and private sector engagement, trust can be restored and the engine of opportunities can be revived. The report builds on a movement that has in fact been growing for years and is recognized in guises such as "corporate sustainability" or "inclusive capitalism". Today, thousands of individuals from all walks of life, "Generation S", are today devoting their energies to redefine the purpose of the corporation, producing new standards that account for externalities and aligning investment with new responsible business practices that advance social and environmental goals. This movement is motivated by the shared belief that business as usual is no longer an option and that business success goes beyond mere short-term rewards.
The Global Opportunity Report will undoubtedly inspire Generation S to be even bolder, more disruptive and more entrepreneurial. It will help to re-build trust, encourage pragmatic solution finding and support entrepreneurial activities that create jobs and prosperity. This year's report zooms in on five systemic risks: youth unemployment, resistance to life-saving medicine, accelerating transport emissions, global food crisis and loss of ocean biodiversity.
These risks are not the only or even necessarily the most urgent challenges facing the world today - but all are of great systemic relevance. In the report, panels involving hundreds of experts and practitioners from all continents identified opportunities on how the private sector can respond to these risks, identifying 15 key opportunities for action. These opportunities were then evaluated with the help of a global survey involving over 5,000 private and public sector representatives and concrete solutions were identified.
Unsurprisingly, the report confirms that corporations are increasingly concerned beyond short-term profits. The realization that economic disparity, poverty, hunger and youth unemployment are eroding the foundation of progress not only in the world's poorest countries but within every country around the world is gaining currency with the business community and provoking actions. And people everywhere today expect business to show the way forward, especially as trust in politics and public institutions is currently lagging, (according to the recent Edelman Trust Barometer).
Most of the opportunities identified in the Global Opportunity Report are based on smart applications of technology, with young people showing a significantly more positive attitude than older generations. Among the 15 opportunities identified, smart farming, the digital labour market and the closing of the skills gap are considered to be the most mature and promising solutions. The report not only makes a compelling case how to translate opportunities into solutions, but also illustrates what it takes to make it happen. That is, people who can connect the dots and who understand that challenges also offer opportunities.
I believe we have solutions for every problem. And while it is true that where there is a political will there is a way, it is also true that we currently live in a world where politics are polarized. The call therefore must go out to the private sector to fill part of that gap. Trust and opportunities must be created bottom up, step-by-step. Tackling challenges by translating them into business opportunities is a good way to start.
Investors, entrepreneurs and civil society activists are not the only ones that will find inspiration in this report. Politicians could also benefit greatly if they were to read and understand it.
REAL LIFE. REAL NEWS. REAL VOICES.
Help us tell more of the stories that matter from voices that too often remain unheard.