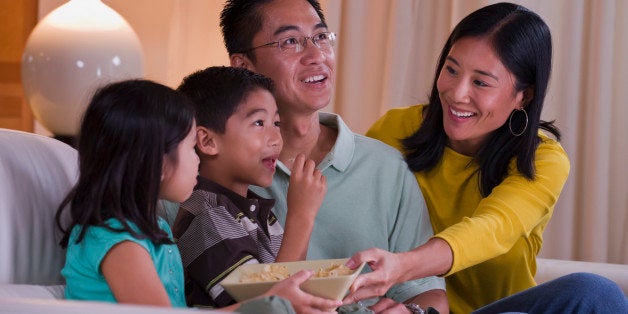 In light of the current conversation around Asian bloggers in the media, it's important to look at why inclusion of #AAPIVoices (Asian American Pacific Islander) makes good business sense. Not only do Asian Americans lend a unique perspective, but the numbers back up why "the opportunity is real and the time is now" to pursue this untapped demographic.
Below is a sampling of recent coverage about a missed opportunity to have Asian influencers represented at a publicity event for "Fresh Off the Boat" - a ground breaking ABC/Disney sitcom featuring an Asian-American family based off the best selling memoir of celebrity chef and TV personality Eddie Huang.
No matter the circumstances surrounding this particular event, the larger conversation is about understanding the power of the Asian American consumer and how harnessing this opportunity can grow businesses.
The Nielsen State of the Asian American Consumer report focuses on media consumption habits and buying behavior of Asian Americans. The data shows this population is growing, affluent, well-educated, geographically-concentrated, family-focused and technologically savvy.
Highlights from the report include:
Population
•Asian Americans are the fastest growing segment of the U.S. population.
•The Asian American population is approximately 18.2 million and has increased over 50% since 2000.
•Almost 40% of the Asian American population is concentrated in Los Angeles, New York, and San Francisco.
•The Asian American population is larger than the total populations in 46 of the 50 states. Only California, Texas, New York and Florida are larger.
Buying Power
•Asian Americans are a powerful consumer base with $718 billion in buying power that is expected to reach $1 trillion in just five years, equal to the 18th largest economy in the world.
•Asian American Household Income is 28% higher than the U.S. total median income.
•28% of Asian American households have incomes greater than $100K compared to 18% of total U.S. households.
Values
•A recent study by Pew found that 54% of Asian Americans feel that a successful marriage is one of the most important things in life compared to 34% of all Americans. The numbers reflect this, as Asian American children are more likely to be raised in a household with two married parents (80% vs. 63% for total U.S. children).
•Education is a primary focus with the goal to have a "secure future." Many Asian Americans have a "savings mentality" as they are saving not only for their children's college but also for their own retirement and their parents' care.
Technology
•Asian Americans visit computer and consumer electronics websites 36% more often, spend 72% more time and visit 84% more pages than the total population.
•Asian Americans are more likely to make purchases online, with the highest index of any group for the past 12-months.
•Asian Americans promote technological products they love through word-of-mouth to family members and friends.
•Asian Americans are the most active demographic segment on social networks.
•Mobile internet usage on social networks grew the fastest among Asian Americans, supporting the fact that they are eager to optimize their content across a variety of devices.
•As early adopters, Asian Americans are especially valuable to brands trying to extend their reach beyond their core consumer segments.
Given these attractive influencer demographics, it is clear to see why including Asian Americans in marketing and PR efforts make good business sense. Businesses that understand this can stay a step ahead of their competition while remaining relevant to the evolving consumer landscape.
To read the full Nielsen State of the Asian American Consumer report, CLICK HERE.

Related
Popular in the Community