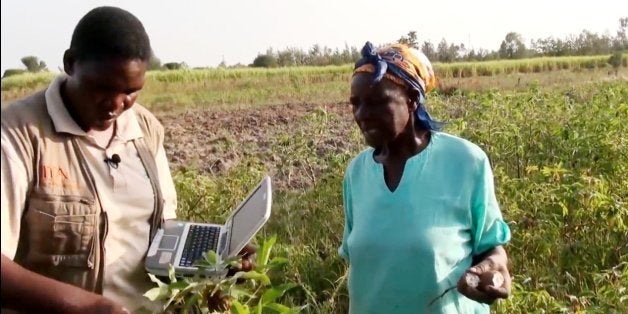 Every industry, sector, and market goes through times of transformation and innovation. Whether you're selling smart phones or automobiles, technological change is a powerful force that drives industry innovation and disruption, shaking up traditional industry leaders and establishing new companies. The world recently watched this play out in the computing industry as users migrated away from desktops and moved towards mobile devices. But the implications of the Innovator's Dilemma are not limited to the commercial sector; we also see this phenomenon transforming the business of nongovernment organizations (NGOs) and reshaping how programs are delivered to beneficiaries. Organizations that effectively adapt will be positioned well for the future; those who don't risk relevance as new models better serve beneficiaries and match donor interests.
When the Innovator's Dilemma was first published in 1997 by Clayton Christensen, a Harvard Business School professor, it was a radical idea. Christensen's theory of disruptive innovation posits that strategies and tactics that help one company become a market leader are not necessarily the same approach needed to maintain that position.
Successful enterprises must, therefore, constantly innovate and adapt to meet and shape customer preferences. A recent example of not innovating soon enough can be witnessed in the decline of Blackberry usage. In the early 2000s, the business world was dominated by Blackberry phones. This reign came to an end shortly after the introduction of Apple's iPhone, which adapted better to customer's preferences and needs, helping lead to Blackberry's change in market share. While there is no perfect solution, organizations that overcome this dilemma are often those who remain nimble, develop new solutions using modern resources and maintain a focus on future needs.
For many NGOs, the application of such business theories to the nonprofit world may seem out of place, but the need for innovation and adaptation is no less critical. Technology holds great promise in helping develop new interventions, improving service delivery, gaining meaningful insight and supporting community engagement in the development sector, but its deep application and usage has been relatively slow and sporadic. The reasons are many - restrictive funding models, adaption of technology to sometimes challenging environments, the lack of readily apparent sustainable program models - but these are questions we must address if today's NGOs are to adapt effectively. Access to new tools and resources is easier than ever and the ability to scale projects through the ubiquity of technology all point to an opportunity for reimagining the work of NGOs.
Catholic Relief Services' (CRS) Cassava Initiative in Western Kenya is a prime example of information and communication technology (ICT) being implemented strategically by NGOs to benefit beneficiaries. The program distributed laptops in order to inspect local cassava crops for diseases like Brown Streak and Cassava Mosaic virus. All information gathered was relayed to a central database where the disease was tracked throughout the region. If an outbreak was detected, CRS would send out program staff to help remove crops and provide food vouchers to supplement lost crops. Following the introduction of the laptops, the plant has made a remarkable comeback and improved food security in the region.

Increasingly donors are taking notice of programs like CRS' Cassava Initiative and thinking more strategically about where to target their resources. Donors are asking for greater impact through sustainable programs in developing communities, and looking to international NGOs with the expertise and experience in development to innovate, adapt and lead efforts to effectively realize the promise of technology.
At the same time, new models are emerging as technology allows individual donors to directly connect with beneficiaries. One example of this is Kiva, a nonprofit that allows donors to lend money via the Internet to low-income people, underserved entrepreneurs and students in over 70 countries. Other crowd-sourcing platforms like Kickstarter allow programs to garner support from a wide variety of individuals. While still a very small portion of overall giving patterns, these new platforms indicate change is afoot. Inevitably, some of these new approaches will fail, but smart established sector leaders are looking closely at these new entrants to see what can be learned and applied to their own organizations.
Nevertheless, one consistent theme has emerged as NGOs consider how to respond to the innovator's dilemma: In order to adapt and innovative, organizations must be nimble and keep an eye to the future. To do so, IT must be deeply integrated into both internal operations and program planning; it must be leveraged to help NGOs to gain a better understanding of effective interventions. For organizations that have traditionally separated core IT services and IT in programs, this is a difficult challenge, but one Carolyn Woo, CRS CEO, recently noted that we "must embark upon together." To thrive and grow the development community needs to share common resources and lessons learned.
NetHope is currently engaged in a conversation with NGOs and thought leaders from around the development community about the role of technology as part of our strategic refresh process which started this summer. Have an idea for how NGOs can make better use of technology. We'd love your input. Share it with us on Twitter by mentioning @nethope_org and the hashtag #TechInDev.