"I stand with airline pilots, flight attendants, and America's flying public against the FCC's ill-conceived 2013 plan to allow people to make cellphone calls on planes," Pai said. "I do not believe that moving forward with this plan is in the public interest. Taking it off the table permanently will be a victory for Americans across the country who, like me, value a moment of quiet at 30,000 feet."
Pai's statement is somewhat surprising considering, as speechwriter Dan Levoie pointed out on Twitter, it's mainly based on opinion.
"This is bizarrely not based in any kind of policy finding....it literally just ends with 'I don't like it,'" Levoie tweeted.
Pai was first appointed as chairman by President Obama, meaning we can all say "Thanks Obama" for our "moment of quiet."
When the FCC first proposed the ruling back in 2013, 49 percent of Americans said they did not want cellphone calls allowed on planes, even if it was safe, while 31 percent of people wouldn't mind it, according to a poll conducted by HuffPost and YouGov. (The rest were unsure of which they preferred.)
But after the Department of Transportation issued a memo regarding in-flight calls in December 2016, many people believed the 2013 proposal was becoming a reality.
"Consumers deserve to have clear and accurate information about whether an airline permits voice calls before they purchase a ticket and board the aircraft," U.S. secretary of transportation Anthony Foxx said in a statement at the time. "Today's proposal will ensure that air travelers are not unwillingly exposed to voice calls, as many of them are troubled over the idea of passengers talking on cell phones in flight."
The HuffPost Lifestyle newsletter will make you happier and healthier, one email at a time. Sign up here.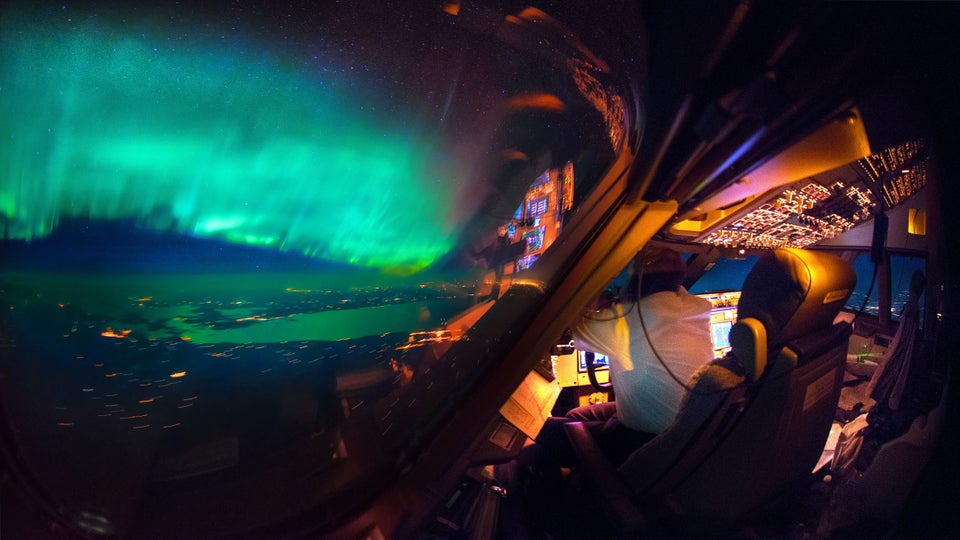 These Cockpit Photos Show How Breathtaking Flying Can Be