On the heels of the most impressive win of the Jason Garrett era and of this NFL season, the 5-1 Dallas Cowboys sit tied atop the NFC East after out-Seahawking the Seattle Seahawks 30-23 Sunday. For a franchise that has been mired in mediocrity, coming out only four games over .500 during the last 16 seasons, the win was as much a statement to itself as it was to the rest of the league.
The win came after Dallas fell behind 10-0 to the defending Super Bowl champs, who had won 17 of their previous 18 home games. That's the good. But with the good comes the bad: Not all is perfect with Dallas -- far from it, actually.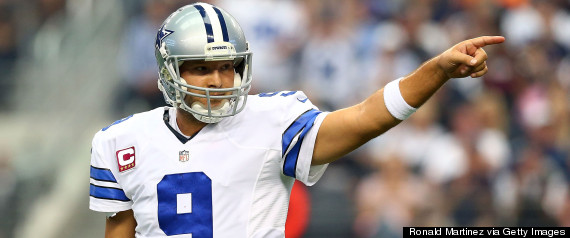 The win in Seattle had nearly as much to do with Seahawks offensive coordinator Darrell Bevell's ineptitude as it did with anything else. Bevell gave his stud running back Marshawn Lynch the ball a mere 10 times, including just once on back-to-back plays. The dominant Seahawks defense of last season is long gone, most notably in the secondary, where Byron Maxwell and Kam Chancellor have been unable to repeat their stellar play. To its credit, Dallas exposed this, just as San Diego did several weeks ago. And Tony Romo, despite coming off a second severe back surgery, has been terrific even at 34 years old, ranking third in completion percentage to go along with his 11 touchdown passes.
But the most glaring flaw with the Cowboys is a subpar rushing defense that ranks 17th in yards allowed and didn't shut down Lynch as much as Bevell did. While players and coaches preach a more physical approach, the statistics tell us that teams are continually able to run the ball when they stay committed to it. Houston's Arian Foster ripped Dallas for 157 yards and two touchdowns on 23 carries; New Orleans totaled over 100 yards on the ground in limited work; and St. Louis went well over the 100-yard mark, as did San Francisco. When the Dallas front lost DeMarcus Ware to Denver in free agency, along with its best linebacker, Sean Lee, to a season-ending knee injury in the preseason, it was fair to expect the NFL's worst defense from 2013 would once again struggle. A marked improvement has taken place, but this is not a special defense by any metric.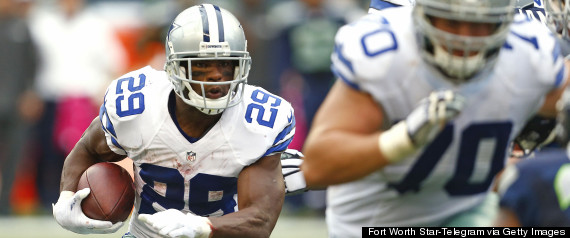 Part of what makes a great defense is a ball-controlled offense. The thought process is simple, yet can be highly effective: Keep the defense rested, control the clock with tempo, and force the opposing offense to do things differently because it's not on the field. Through six games, that has been Garrett's philosophy, and it has worked seamlessly. Murray (pictured above) is on a near-record pace for both yards and carries, and his sixth consecutive 100-yard rushing game makes him the only player other than Jim Brown ever to open a season with those numbers. Against Seattle, the Cowboys doubled their time of possession, limiting Wilson and the Seahawks offense to play almost a form of "catch-up" in terms of play differential.
When we think of the Cowboys, we think of Jerry Jones' ludicrous statements, overpriced contracts and the classic Tony Romo blowup. We think of a team with a comedy of errors that finds ways to lose games when it shouldn't, and a team that has needed a win to close each of the last three seasons, only to lose and miss the playoffs every time. Sunday's win in Seattle may very well have signaled a changing of the guard -- Jones even tabbed it Garrett's "best day as a Cowboy" -- but it shouldn't overshadow the team's flaws either, most notably a below-average rushing defense that surely will disappoint down the road.
Email me at jordan.schultz@huffingtonpost.com or ask me questions about anything sports-related at @Schultz_Report, and follow me on Instagram @Schultz_Report. Also, be sure to catch my NBC Sports Radio show "Kup and Schultz," which airs Sunday mornings from 9 to 12 EST and 12-1 for fantasy football, right here.
Support HuffPost
The Stakes Have Never Been Higher
Related
Popular in the Community