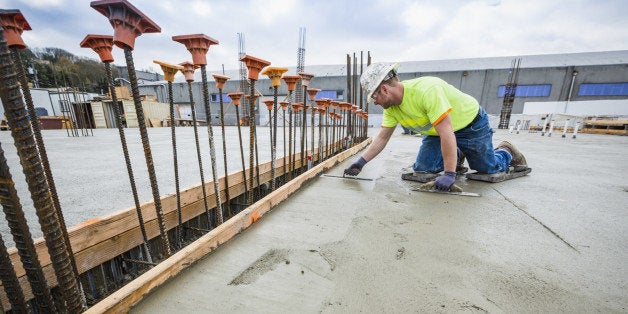 April Private Payrolls Increased 171,000 but government payrolls lost 11,000 jobs, so total nonfarm payroll employment increased just 160,000 in April. Over the prior 12 months, employment growth had averaged 232,000 per month.
Why the disappointing numbers? The April jobs report was well below Wall Street's expectations. But that is partly because we are nearing full employment, and 14.5 million jobs have already been added during President Obama's term third best behind Presidents Clinton and Reagan since 1980, and Obama still has seven month left in his term.
But what is really full employment when the number of persons employed part time for economic reasons (also referred to as involuntary part-time workers) was unchanged in April at 6.0 million and has shown little movement since November? These individuals, who would have preferred full-time employment, were working part time because their hours had been cut back or because they were unable to find a full-time job.
And 1.7 million persons were marginally attached to the labor force, said the Bureau of Labor Statistics, down by 400,000 from a year earlier. (The data are not seasonally adjusted.) These
Individuals were not in the labor force, wanted and were available for work, and had looked for a job sometime in the prior 12 months.
Looked at that way, there are plenty of people that want to work fulltime, but can't. The unemployment rate, meanwhile, was flat at 5 percent. More people dropped out of the labor force and the so-called participation rate fell for the first time in seven months. That could mean people find it a bit harder to get a job. In April, employment gains occurred in professional and business services, health care, and financial activities, while mining continued to lose jobs.
The increase in hiring last month was the smallest since September. Job creation slowed to an average of 200,000 in the last three months from a five-year high of 282,000 a month in the fourth quarter. This is good in that it could reduce the odds of the Federal Reserve raising interest rates in June, say pundits. And given all those still unemployed, we still need those what are record low interest rates.
The disappointing April employment report, however, could be a blip. Job openings sit near a record high and a sharp rebound in auto sales in April suggest consumers are still fairly confident, said MarketWatch. Businesses are unlikely to hold the line on hiring if sales continue to rise.
There are also signs of record consumer spending, as consumer credit levels rose to the highest level in 15 years. Outstanding consumer credit, a measure of non-real estate debt, rose by a seasonally adjusted $29.67 billion in March from the prior month, the Federal Reserve said Friday. The 10.0 percent seasonally adjusted annual growth rate was the fastest growth pace since November 2001.
Of particular note was that revolving credit (ie, credit cards) rose 14.2 percent after remaining in the low single digits since at least 2011. So consumers must finally be confident enough to use their plastic money.

That's why this shows the possibility to higher growth ahead. In both 2014 and 2015, the economy rebounded smartly in the spring after growth sagged in the first quarter. Many economists expect a repeat this year. In April, professional-oriented companies, health care providers and financial firms added the most new workers. White-collar businesses added 65,000 employees, health-care firms created 44,000 jobs, and banks and insurance companies padded payrolls by 20,000.
Yet retailers cut 3,000 jobs to mark the first drop since the end of 2014. The mining sector, hurt by cheap oil prices, eliminated another 8,000 jobs to bring total cuts to nearly 200,000 in the past few years.
Employment gains for March and February, meanwhile, were reduced by a combined 19,000. The government said 208,000 new jobs were created in March instead of 215,000. February's gain was trimmed to 233,000 from 245,000.
What to make of all this? Due to severe budget restrictions still in effect, and the uncertain outcome of the Presidential election, governments are not spending enough on public works projects long overdue to take up the hiring slack. Governments still have some 500,000 jobs less than during the GW Bush administration, and it was a Republican administration.
REAL LIFE. REAL NEWS. REAL VOICES.
Help us tell more of the stories that matter from voices that too often remain unheard.