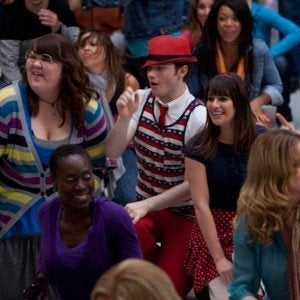 I've been producing reality television since before it had a name and the one thing I've learned is that if I'm not excited about the show I'm making, I'd be pretty cynical to expect the viewers to be.
I don't care about ordinary people trying to win cash or get famous for no reason. I want to watch talented people engaged in a process or activity that is authentic to them, and that they are passionate about. The chefs who compete on Top Chef are skilled, creative and naturally competitive because this is their life, their career and their dream. On Undercover Boss, we see high-flying bosses publicly exploring the sometimes mortifying goings on in their own companies -- it doesn't get more real or more high stakes than that. For me it's all about the "real" in reality. There is a generally enjoyed conception that anything called "reality TV" is all a) acted and b) scripted and c) fake but I'm here to tell you ­ that is not always the case. If it were, my job would be a lot easier.
Over the past few months I've been producing a new reality competition series for Oxygen Media that is a case in point. The producers of Glee, arguably the hottest show on television right now, wanted to find new talent to join the show as their high school cast will start to "graduate" soon. Of course they could go through the usual industry channels, but instead they wanted to reach out to talented kids all over the country who would never normally get a chance to be considered for such a high profile show.
Together we created The Glee Project, an extraordinary combination of performance bootcamp/masterclass/audition, where the final contender left standing will win what is possibly the biggest prize ever given ­-- a seven episode guest starring role on Glee. To put this into perspective, I've seen the list of current celebrities who have reached out to see if they can get a guest spot and it's breathtaking and several pages long. You could also consider the experience of the young actor Darren Criss, who woke up after appearing in just one episode with a number one hit on iTunes. As Ryan Murphy, the co-creator and executive producer says, "this is not a prize -- it's a career."
The most extraordinary part of this is that these kids are not trying out for a specific role. The producers of Glee will create an entirely new character based on the winning contender's personality and talents. That means any kid who is over 18 and looks like they can play high school has a chance. You can't be too short, too big, the wrong ethnicity or the wrong sex etc. You just have to be able to sing and dance a bit and make the judges fall in love with you.
The 12 finalists chosen after an exhausting nation-wide search are some of the most unique, unusual, and talented group of young performers ever seen on TV.
They identify with the talented misfit characters on Glee and feel passionately that no other "regular" talent show would ever give them an opportunity like this. Watching them work with the creative team to develop their talent and confidence has been the most exciting experience of my career.
The stakes are high for The Glee Project, as we are fortunate enough to already have a huge established audience. "Gleeks" are fiercely loyal and passionate because they relate so much to the characters and their stories. To cast a star in front of their eyes is frankly rather a terrifying challenge. Let's hope they approve, because if they don't, they'll make sure we all know about it.
Shauna Minoprio is the Executive Producer of "The Glee Project," debuting on Oxygen June 12th. Oxygen will air its second "Glee" marathon on Saturday, May 21 from 10am-11pm ET/PT. Previous production credits include Top Chef, Top Chef Masters, Undercover Boss, Vacation Swap, Faking It and Eden.
Calling all HuffPost superfans!
Sign up for membership to become a founding member and help shape HuffPost's next chapter