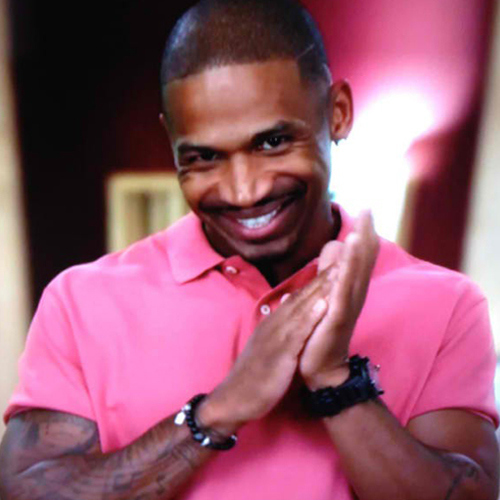 For the last decade, reality TV has gradually taken over the television networks. Reality shows have become a household name within millions of homes around the world. From Keeping Up With The Kardashians to Love & Hip Hop Atlanta , most of us have been guilty seeing at least one episode of the show that Caitlyn Jenner (formerly known as Bruce Jenner) used to be on and know who the "Puerto Rican Princess" is.
Even though reality TV isn't considered true "reality," people still watch it because it provides entertaining content. Reality shows promote movie-screen drama. They oversell sex and promiscuity. They help drive network ratings through the roof. They turn local celebrities into global marketing brands. A hit reality show can change a person's life from an unknown story to Page Six news.
I bring up the topic of reality TV because recently I've been approached by a few producers about filming a reality show about my life as Worth The Wait Guy, a real-life 30-year-old virgin. For some people, this show might sound like a winning idea. Successful African-American bachelor who is a virgin makes a promise to God to wait for sex until marriage. He's 31 and lives in Las Vegas. DONE. I'm no reality show producer but I can think of multiple scenes from that potential show that people would like to see -- but none of them will ever happen.
Being the anthesis of Sin City comes with a hefty price and I'm perfectly fine with that. If this show came to fruition, people would tune in all for the wrong reasons. They wouldn't watch the show because I'm a nice guy who happens to be a virgin. They would watch it to see which woman would be first to have sex with me. People wouldn't care about my religious beliefs and family values - they would want to witness a total breakdown or train wreck inside a Las Vegas nightclub.
Truthfully, drama and sex sell reality TV and I'm not having either. If I became the first African-American male featured as The Bachelor, it would be the weakest season ever (even worse than Juan Pablo's season). I would start with 20 women on the first night and eliminate all but three women. Only having three women increases my chance to actually connect with someone. Plus, I would rather not kiss every woman on the show, like previous bachelors in the past. ABC or any network would not approve of my actions and no one would ever see the second episode.
I don't blame people for wanting to see "The Good Guy" come up short. One of my favorite movies is Batman: The Dark Knight. I absolutely love that movie for one reason and it's not Batman: It's because of The Joker. Bruce Wayne is cool, but he's not The Joker. Heroes are heralded but villains are revered.
At this point, the only reality show I would be interested in would be a Run's House-type of show. Very positive. Family-oriented. Fun-loving. No BS. However, there are a few prerequisites before I enter Rev Run territory.
Keep my faith present in everything I do.
Continue to follow my heart and strive for greatness daily.
Find the right woman for me and make it happen.
Calling all HuffPost superfans!
Sign up for membership to become a founding member and help shape HuffPost's next chapter