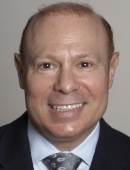 Robert S. Rosenson, M.D.
Director of Cardiometabolic Disorders
Professor of Medicine
Icahn School of Medicine at Mount Sinai
In June, a panel of U.S. Food and Drug Administration (FDA) advisors recommended that the FDA approve two drugs in a brand new class of cholesterol-lowering medications called PCSK9 inhibitors. This is great news for patients who cannot be treated effectively with statins, the first-line therapy for high cholesterol.
The Problem with High Cholesterol
Everybody needs cholesterol. Produced by the body, this fatty substance is used for the formation of cell membranes, production of essential hormones, and more. The problem comes with elevated levels of the so-called "bad," or LDL cholesterol. This condition can increase the risk of heart attack and other cardiovascular events.
For nearly 30 years, statin therapy has been highly effective at lowering LDL cholesterol levels and reducing the risk of these cardiovascular events. According to the Centers for Disease Control and Prevention, one in four U.S. adults aged 40 years and overtake statins. Unfortunately, they do not work for everyone.
Statin Therapy Is Not for Everyone
Many individuals are unable to achieve low LDL cholesterol with statins because of either a genetic disorder called familial hypercholesterolemia (FH) or intolerance due to adverse muscle complaints, such as muscle pain and weakness. FH causes high levels of LDL cholesterol and heart attacks at an early age, and affects about one in 300 Americans. Intolerance occurs in about 10 to 15 percent of patients treated with statins.
The likely FDA approval of the PCSK9 inhibitors, alirocumab (made by Sanofi and Regeneron Pharmaceuticals) and evolocumab (Amgen), is exciting because clinical trials have demonstrated their ability to establish low levels of LDL cholesterol in both groups of patients.
These new drugs are administered by injection under the skin either once a month or every two weeks. Patients will be able to self-inject the medication with a device similar to the pre-filled, disposable insulin pen used by diabetes patients.
High Cholesterol and Heart Disease
To understand how PCSK9 inhibitors work, it helps to grasp the role of high LDL cholesterol in the development of heart disease, the leading cause of death in the United States.
A high concentration of low-density lipoprotein (LDL) particles, which transport cholesterol through the blood, may cause cholesterol to be deposited in your arteries. There, it accumulates and is taken up by inflammatory cells called macrophages. These cholesterol-loaded macrophages then initiate atherosclerosis, the process by which arteries develop plaque.
Over time, plaque builds up in the arterial walls, narrowing the arteries. Under certain circumstances, inflammation within an artery may cause the plaque to rupture, causing a clot to form. This can lead to heart attack, stroke, or occlusion (closing of the arteries that supply the legs).
PCSK9 is a circulating protein that binds to our LDL receptors, which regulate the amount of cholesterol in the blood. When this happens, the receptors are unable to clear the LDL cholesterol from the bloodstream as effectively.
The new PCSK9 inhibitor drugs target and inactivate circulating PCSK9, resulting in less degradation of the LDL receptors. This allows for more effective clearance of LDL cholesterol from the bloodstream.
The Promise of PCSK9 Inhibitors
One-year studies evaluating individuals on these therapies showed that PCSK9 inhibitors seemed to safely reduce cardiovascular events by about 50 percent -- an astounding result. In addition, a study conducted by my research group at the Mount Sinai Health System has shown this type of drug to be well tolerated by patients intolerant to statins. Large clinical trials to further study the drugs' safety and efficacy in patients with cardiovascular disease are underway, and will be completed within two to three years.
FDA Approval and Drug Availability
The FDA will issue its final decision on the two PCSK9 inhibitor drugs this summer. The advisory panel that recommended approval endorsed their use in patients with familial hypercholesterolemia and looked favorably on their use in people with statin intolerance. I see no obstacles to FDA approval for people with genetically determined high LDL cholesterol levels, because of their urgent need for treatment; however, the odds of approval prior to completion of the large clinical trials are less certain for use in statin-intolerant patients.
If the FDA approves the drugs, they may be available to these smaller groups of patients near the end of 2015. The broader population of patients with cardiovascular disease who have an LDL cholesterol level above 70 will probably have to wait two or more years until the clinical outcomes research is completed. At that time, the pharmaceutical companies will surely apply to the FDA for wider use.
Statin Therapy Is Here to Stay
It is important to note that statins remain a first-line cholesterol-lowering therapy for most patients, and will not be replaced by the PCSK9 inhibitor drugs. The vast amount of data showing that statins substantially reduce the risk of cardiovascular events has been amassed from many clinical trials going back to the early 1990s.
These promising new treatments are for individuals whose LDL cholesterol levels or cardiovascular risk profiles are not adequately addressed with statins, as well as those who are statin-intolerant. For them, the PCSK9 inhibitors represent the best hope of lowering "bad" cholesterol and gaining a new lease on life.