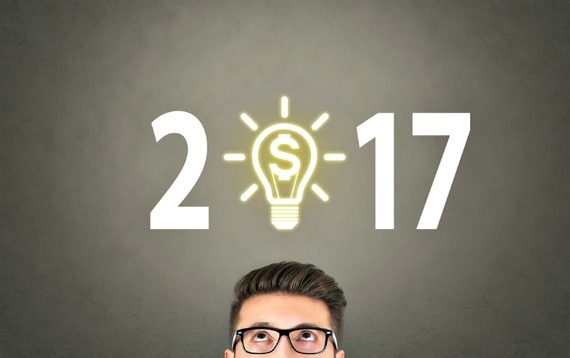 The new year is a time of reflection; a ready-made reminder to us all that we should perhaps take stock of what's happened and what will come next. And this makes it an excellent time to evaluate our insurance policies and make sure everything is on track going into 2017.
"Insurance should never be a one-and-done type thing," says Kevin Lynch, assistant professor of insurance for The American College in Pennsylvania. "Too many people just buy it and forget about it. But this is a good time of year to take your policies off the shelf and look at what you've got."
David Macknin, president and CEO of the Chicago-based risk management firm Alper Services, says the new year is a good time to ask a very simple but profound question: What could possibly go wrong over the course of the coming year?

RELATED: Are Package Thefts Covered by Insurance?
"You need to ask yourself, 'What are the worst kinds of things that could happen to my home, my vehicle, my health, or my life,'" Macknin says. "Then you work backwards from that and say, 'Okay, if X, Y, or Z were to happen, how would I want my insurance to respond?' That's how you start to decide if you have the right kind of insurance as well as the right amount of insurance for the new year."
As 2017 unfolds, here are some important tips from analysts and experts about how you should consider your home, auto, life and health insurance policies in the coming year.
Michele Ross, a personal injury attorney who specializes in insurance, says the most common insurance pitfall for drivers is a combination of being underinsured and not understanding the coverage they've already purchased.
In Ross' home state of Florida, for example, drivers can meet the state-required auto insurance minimum with just $10,000 in personal injury protection and $10,000 in property damage coverage. But this doesn't include any other critical considerations, such as uninsured/underinsured motorist coverage, rental reimbursement, medical payments, or bodily injury coverage, which compensates people you have negligently injured in your vehicle for their medical expenses, pain, and suffering.
"Shockingly, up to 40 percent of drivers on the roads are not adequately insured for bodily injury," Ross says. "This can be financially disastrous."
As the new year approaches, Ross suggests making sure you have the best insurance policy at the best price that includes adequate amounts of bodily injury coverage on your auto policy -- the most you can afford without derailing your budget.
"This is considered a type of liability coverage, meaning it protects you from being sued personally," Ross says. "It is particularly important to have if you own a second home, a boat, or any other asset that is not considered homestead property and protected from judgment."
Almost equally important is making sure you've got uninsured/underinsured motorist (UM) coverage. In most states it's relatively inexpensive -- somewhere in the neighborhood of $40 a year for $100,000 worth of coverage.
"This protects both you and anyone in your vehicle at the time of the collision, as well as your family members who reside in your home if they are injured by a vehicle whose owner doesn't have adequate insurance coverage," Ross says. "It also extends to people struck by vehicles on bicycles or as pedestrians. UM is the most important insurance you can purchase when it comes to self protection."
"Increasing your deductible isn't automatically the best idea, but it's worth considering if saves you significant money," Macknin says. "For instance, if increasing your deductible from $500 to $1,000 saves you fifteen cents a year, that's not worth it. But let's say you save $200 by assuming $500 more risk. That's not a bad deal."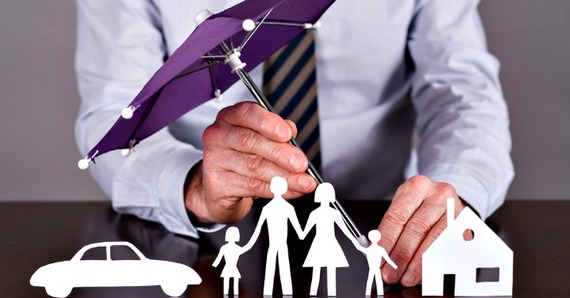 Homeowners insurance tips
When reviewing your homeowners policy for the new year, Macknin says there are three critical questions to ask yourself to determine whether or not your home is properly insured:
1. What would it cost to rebuild? Macknin says too many homeowners only consider their home's market value when buying a new insurance policy. What's much more important is the actual replacement cost of your dwelling, which takes into account rebuilding, repairing or replacing the structure with brand new materials of comparable quality.
"People often buy homeowners insurance based on their mortgage or what the bank tells them they need," Macknin says. "But that number is often just tied to the market value and doesn't represent what it would actually cost if you experience damage or a total loss."
2. If I can't live in my home, where will I stay? When reviewing your homeowners policy, Macknin says to make sure it includes Loss of Use coverage (also known as Additional Living Expenses coverage), which will be indispensible if you have to relocate for any period of time while your house is being rebuilt or repaired.
"People don't like to think about the worst case scenario, but you have to consider what it might cost if you have to live in a hotel suite or rented condo for any length of time," Macknin says. "A family of four might spend thousands of dollars a month on a hotel stay, and if you don't have Loss of Use coverage that's going to come out of your pocket."
3. What would happen if someone was injured or killed on my property? It might seem like a grim consideration, but things happen to even the most well-intentioned homeowners, and you need to make sure you're adequately prepared. The key here is making sure you've got no less than $1 million in third party liability protection.
Macknin says homeowners often buy a policy with relatively low liability coverage, thinking it will save them money -- but bumping it up is relatively inexpensive. For instance, if you only have $100,000 in liability coverage, Macknin says you could easily increase it to $1 million for less than $200 a year.
"As a homeowner you are exposed to liabilities from all sorts of accidents, which is everything from a slip and fall to, god forbid, a violent act," Macknin says. "You need to consider just how much an event like that could cost and then protect yourself properly."
Also, keep in mind that if you run a business from your home you may need insurance through a commercial policy, especially if you store inventory on site or have customers coming to your home to conduct business.
Career and personal business coach Jeffrey Kelly says the single most important thing you can do to get in shape for 2017 is to stop procrastinating and purchase a life insurance policy.
"Cost is going to vary depending on a whole lot of factors, but generally speaking life insurance is incredibly cheap for the value it provides," Kelly says. "What will you do if your spouse is not around and doesn't leave the family financially secure? What will you do if you, the working member of the family, leaves the family behind without enough income to pay the bills, get rid of debts, or send the kids to school? Life insurance for you and your spouse takes just a few minutes to set up and saves years of struggle later if you need it."
If you're finally ready to buy life insurance for the new year, longtime broker Bob Littell says it's important to consider two things.
First, Littell says too many people purchase term life insurance -- which pays only if death occurs during the term of the policy -- with shorter durations than they should.
"In today's economic climate life insurance should typically provide protection all the way into someone's late 60s or early 70s," Littell says.
Secondly, Littell cautions against shopping only for the lowest price tag.
"Choose A or A+ rated companies," Littell says. "They're rated higher because they typically pay claims faster and have fewer complaints from customers regarding ease of funds disbursement and customer service."
If you already have life insurance, the new year is a perfect time to consider whether last year brought about changes that would impact your needs or the policy's premium, says 30-year life insurance veteran Mike Raines. A few things to consider:
• Have you experienced any major life changes that need to be reflected in the amount of coverage you have? This can include a change in your job, a new home (because now you'll need mortgage protection), a new baby, a raise at work or a spouse who stopped working.
• Raines says you should not only make sure you have the right amount of coverage, but also the right type. If you have term life insurance do you know when your term expires? Will your coverage continue with guaranteed level rates or will they adjust higher at some point in the near future?
• Positive changes to your health in 2016 can have an impact on your life insurance moving forward. For instance, if you've lost weight, quit smoking, or are no longer in need of medications for blood pressure or cholesterol, you can ask for a new medical exam with your current provider or take a medical exam with a new company to see if they offer a more competitive rate.
• Finally, if you have a permanent life insurance contact your agent or broker to make sure the policy is performing the way you expected. Will you need to start paying a higher premium in the future to keep the policy in force? What is the cash value amount?
"The first of the year is always a good time to review your coverage," Raines says. "In regards to your life insurance you definitely need to make sure your coverage is up to date and meets your needs."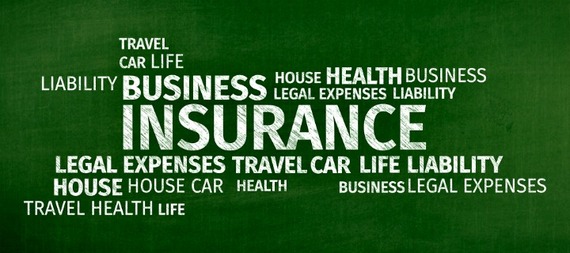 Today's political climate has once again brought health insurance to the forefront of conversation, and the election of Donald Trump has raised a whole host of concerns surrounding the Affordable Care Act (ACA), which he vowed to repeal during his first 100 days in office.
But despite the ACA's uncertain fate, most Americans will not face significant changes to their health insurance in the immediate future, says Hector De La Torre, executive director of the Transamerica Center for Health Studies, a nonprofit that aims to educate and build awareness for health insurance and public policy.
"In the very beginning of 2017 nothing is going to change across the board," De La Torre says. "The ACA is currently the law of the land and will still be in effect after the New Year. That being said, things could change pretty quickly after that. Whether you'll be affected depends on how you get your health insurance."
If you receive health insurance through your employer, it's almost certain that contract is already in place for the entirety of the new year. You're also not going to experience any significant changes in 2017 if you receive coverage through Medicare or Medicaid -- with one possible exception.
De La Torre says the incoming Trump Administration will probably roll back the ACA's Medicaid expansion at some point, and while it probably won't happen until 2018 it's worth paying attention to.
"The only people potentially impacted are the ones whose income levels fall above traditional Medicaid rates and below the expansion rate that came with the Affordable Care Act," De La Torre says. "Those folks could potentially lose their Medicaid coverage in 2017."
The most significant impact of an ACA roll back will be felt by those who currently receive premium subsidies for health insurance. De La Torre says there were 9.4 million people receiving premium subsidies through Healthcare.gov exchanges as of March 2016. For enrollees across all 50 states and Washington, D.C., those subsidies average $291 as a portion of the $386 per month average (pre-subsidy) premium.
What's more, according to a recent study from the U.S. Department of Health and Human Services, ACA subsidies will allow 77 percent of Americans to pay $100 or less a month for health coverage in 2017. What's more, almost seven out of 10 people who bought health insurance on the ACA exchanges are already paying $100 or less a month for coverage.
"This is where the change could be significant," De La Torre says. "If the new administration stops these subsidies, a lot of people could find the sticker price of their health insurance doubling or even tripling. That could happen as soon as February."
And while Speaker of the House Paul Ryan has suggested that subsidies would be replaced with a refundable tax credit, De La Torre points out that current subsidy recipients would have to wait a whole year before taking advantage of that option.
"If you don't have health insurance you can enroll ... anytime before Jan. 31. And if you've already got health insurance you should keep paying your premium, make sure the policy stays current, and then just wait and see what happens. That's the most you can do at this point."
Laura Adams is a personal finance expert, award-winning author, host of the top-rated Money Girl Podcast, and insuranceQuotes' senior analyst. For more on auto, home, health, life, and business insurance, click here.
Calling all HuffPost superfans!
Sign up for membership to become a founding member and help shape HuffPost's next chapter