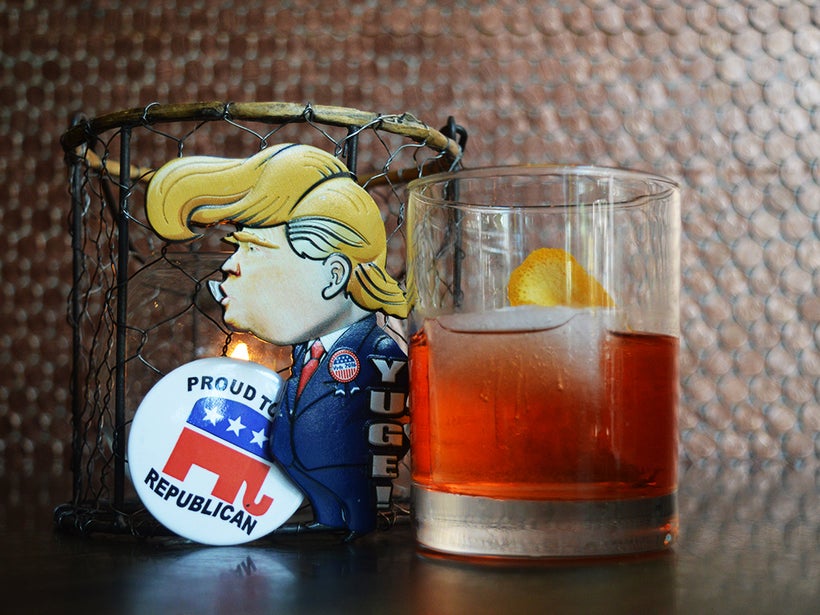 Healthcare sit-ins on Capitol Hill. Alleged Russian interaction previous to the presidential election. This is just the latest on the minds of Americans when it comes to the political scene. Previous generations may have been taught that conversation about such topics as religion or politics while socializing were definitely taboo, but it seems that the new trend toward frank discussion and exchange around all things statecraft is not only smashing all previous etiquette norms but also shows no signs of slowing down. After the election results of this past November, there is an extended and definite interest in a word not much commonly used since the '50s: civics. While some discussion is still definitely taking place during private dinner parties in residential locations, the real trend locale of choice is a nearby contemporary bar or lounge while slinging a cocktail of one's choice. Such hubs are growing in popularity and driving a rhythm that will create socio-politico impact in the U.S. for years to come given a fervent and renewed interest in re-defining citizenship and democracy for a new era.
Sure, there was much passion both before and during the presidential election. And just after Inauguration in January, there were heated protests and panel discussions. Yet in a 140-character, ephemeral, fast-paced world, somehow this interest in politics has not slowed down. We have not, as is usual, moved on to the next bright, shiny thing. Perhaps it is the perceived, subconscious threat of not being included in new shifts and attitudes in the culture that has many people out and about and embracing such visibility to debate, share, discuss the fate of our country and his or her place in it. Perhaps it is the rhythm which many Millennials have set around politics as noted by actress Elisabeth Moss during a prestigious Washington, DC event. The reasons are varied depending upon the individual, but the common ground seems to often involve heady political discussion all done while elegantly perched and balancing a cocktail.
Author Amanda Orr explains what she sees as part of the vital impetus behind the cultural pattern, "Following the election, so many of us were walking around in a stupor trying to figure out how we got here. One silver lining was that people then started gathering more often in homes, at schools pickups, but definitely at bars and talking about such things as marches and postcard writing parties." Yet nearly a year afterward, the discussion, organizing, and exchange are still on an upward trajectory. So much so that Orr even recently released a book entitled "Drink: a Four-Year Survival Guide" that has more than 50 cocktail recipes, with names such as "White Russian Puppet," to serve as a backdrop for political discussion once one's bar tab might run too high.
Somehow this formula of cocktail and politics is nearly as hip to partake in now as is the perfect Boomerang post on Instagram. It's mainstream. It's beyond the previous, sole wonk domain in Washington, DC. Jamie Atlig, owner of Infusion Lounge located not far from Independence Mall , the Liberty Bell and all things Founding Fathers in Philadelphia concurs and adds, "Look alcohol makes everything better, there's nothing a good drink doesn't improve. I find that people want to get off of social media and actually talk to people about their feelings around politics, and cocktails help smooth that transition." He continues, "I see first hand that people are taking a lot of interest in politics, nationally and locally. For example, our (Philadelphia) District Attorney Seth Williams just pleaded guilty to federal bribery charges, and I have everyone from executives to teachers to politicians to first-responders to college students, on any given night, talking about it. It's like people are trying to take their cities and country back and trying to figure out how to do so while at a nearby bar."
Jump from Philadelphia, PA to Washington, DC, and the politically-infused happy hours is even hotter given the city. A new restaurant called Umaya seemed to spring up nearly overnight and take a firm place as a location-of-choice for political chatter. A Japanese restaurant in the Izakaya vein, Umaya is a buzzy place. Izakaya restaurants are characterized as go-to casual places after-work for drinking and eating in Japan, and the vibe seems to have extended itself to to D.C. at an interesting time.
Explains owner Charles Zhou, "This is a place where you can go to enjoy yourself after work, on weekend afternoons, or whenever just to unwind from this town and talk with friends." On many evenings after work one can overhear any number of politically-related conversations. In fact recently, former and current Hill staffers, lobbyists, and prominent think tank directors were seen huddled in a private section to fete the upcoming launch of a new political columnist. Maybe such clientele is just in the DNA of the restaurant given the fact that just two weeks after its formal opening, Umaya was the scene for many attendees of the Women's March. "The day of, we were completely caught off guard with over with more than 200 patrons looking for a bite to eat, on a cold and important political day, all at once. We did our best to seat everyone, especially, the day was all about female empowerment. I remember at one point, even our head chef was on the floor serving water and hot tea to ensure that everyone was taken care of. The pace hasn't seemed to wear off," recalls Zhou.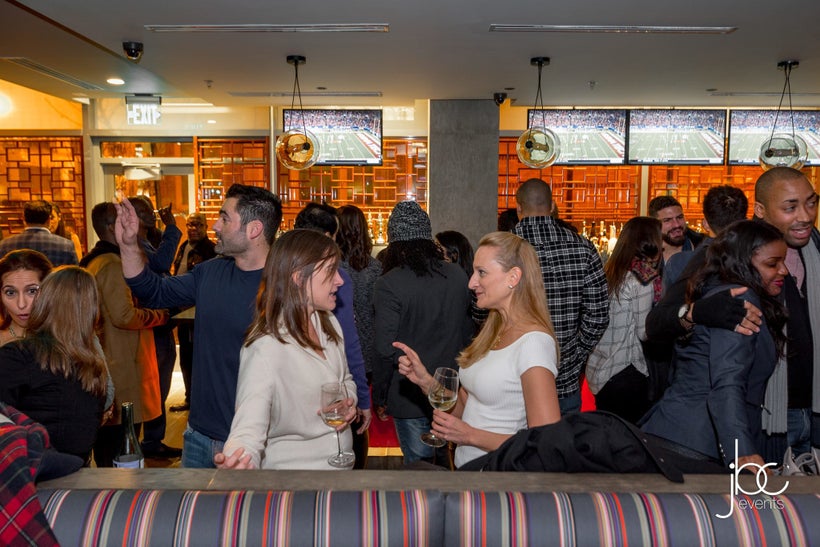 And what are people drinking at such establishments? Bourbon. "It's America's drink! It's the official drink of America," laughs Atlig. "A lot of people only drink scotch when it's other people's money - hello, AMEX and expense accounts - but when it's not, it's often times bourbon. For most whiskey drinkers and entry-level bourbon drinkers, Bulleit or Woodford Reserve is the go-to. But for the real bourbon drinkers, the top choices for refined tastes are such brands as Booker's, Basil Hayden, Blanton's, and Maker's 46."
No matter what one's choice, it is evident that as the cultural paradigm shifts continue to deeply move, intersect with and are impacted by political events and policy in our country, chances are that which might have great bearing on the course of events was hatched or further developed with the aid of a tasty elixir that opened the pathway.
Calling all HuffPost superfans!
Sign up for membership to become a founding member and help shape HuffPost's next chapter
This post was published on the now-closed HuffPost Contributor platform. Contributors control their own work and posted freely to our site. If you need to flag this entry as abusive,
send us an email
.