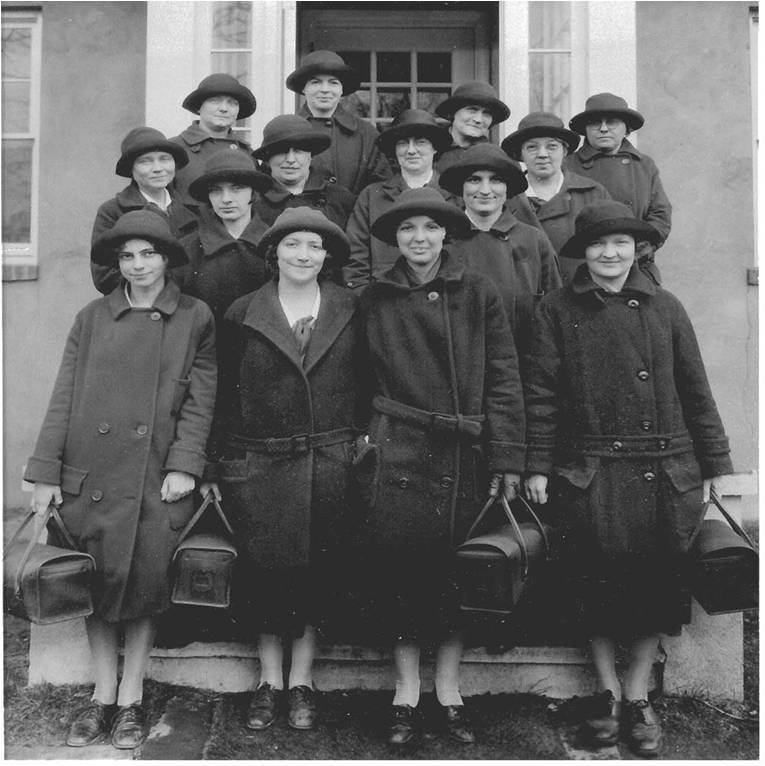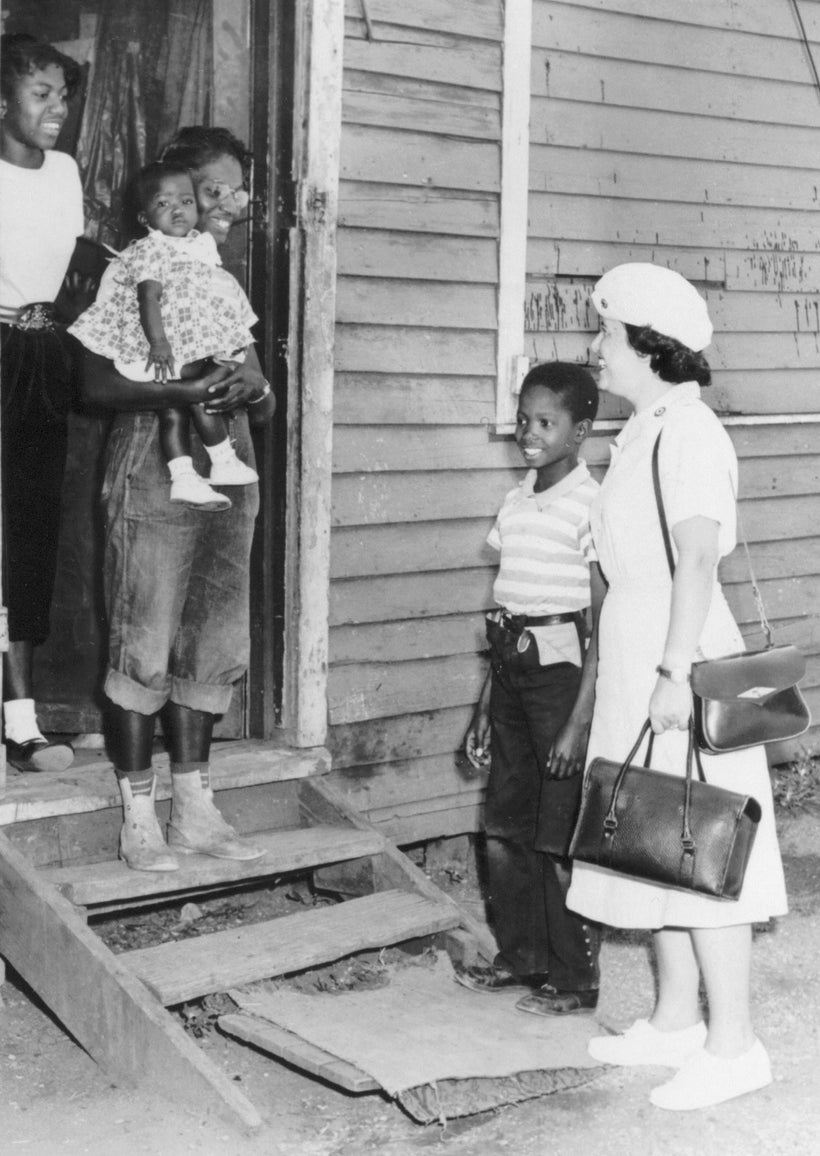 When packing boxes to move each item handled becomes a moment to reflect on the past. The more commonly used items are packed without much thought--but, the forgotten pictures and folders hidden in the the closets and at the bottoms of old desk drawers stir up a range of memories and emotions. In this case, it's not my personal move; we are relocating the headquarters of Visiting Nurse Association Health Group of New Jersey.
On one hand the move is incredibly exciting--we will soon be based at the state of the art Vonage campus, working to build our future and meeting the evolving healthcare challenges in over 50,000 square feet of modern office space in the same facility as a leading telecommunications company. Successful healthcare providers will undoubtedly figure out how to use mobile and digital technologies to improve access and quality while lowering costs. Video home visits, advanced analytics to determine who needs what care when, remote telehealth monitoring, Alexa and Google home care functions are likely part of that future. Successful providers will also need to attract a new generation of workers and leaders who are more likely to relate to our new digs that feel more like a large retrofitted urban loft than the red brick exterior, regal mahogany board room and gold trimmed burgundy wallpaper of our current home.
But, as with any move, you are forced to handle those stirring things from the bottoms of the desk drawers. In our case, it's the photos and brochures, budgets and board notes of a 105 year old charity. Our organization was launched in 1912 by Geraldine Thompson, a legendary philanthropist, Republican political leader, lifelong friend and colleague of Eleanor Roosevelt, and benefactor to early American female social reformers. We were 1st called "State Charities Aide and Prison Reform Association," then renamed "Monmouth County Organization for Social Services," then later "Visiting Nurse Association of Central Jersey," and now reflecting our growth through several partnerships and joint ventures "Visiting Nurse Association Health Group."
The black and white photos of nurses running tuberculosis clinics, helping vulnerable mothers learn the basics of infant safety and nutrition, visiting schools, tending to migrant workers and reaching out to disabled elders and people with mental illness are nothing new for me--they've been on our walls for the four and a half years I've spent with the organization (and many years before that). But, the pictures that didn't make the lobby walls and the old board meeting notes, budgets and organizational policy documents more fully tell a story that should never be forgotten.
Before there was an "Affordable Care Act," "Population Health Strategy," "Triple Aim," and even before there was a "Great Society" Medicare or Medicaid program there was a group of women, skilled public health nurses, who committed themselves to a neighborhood---a community and visited people in need at all ages and stages in life. They were part of the community and they spent most of their time and energy providing direct care, screenings and immunizations, comfort measures, health education and teaching, advocacy for those in need, assessing where the health risks were highest and bringing aide and assistance to those situations. While they didn't have as much technology and medicine lacked many of the modern therapies, they gave incredible heart and skill to their patients and communities. There is a humility and humanity in going out into people's homes, farms, shelters, schools, and prisons to aide those most in need of help.
Today, we carry on this legacy, and our organization and our 2,100 employees, proudly serve more people in more places and in more ways than ever before. And, the need remains quite high as our communities face new challenges of aging, chronic illness, opioid addiction, health disparities, and mental illness. But, the old folders and pictures also are a reminder of what we've lost through a series of well-intended but complex and fragmented policy reforms and regulations.
Largely gone is the elegance of a caring public health nurse providing "cradle to grave" care in a neighborhood she knows and that knows her. And, gone are the days when the nurse's time is almost exclusively spent directly caring for people. Today it seems like each person in the "neighborhood" has been divided up by diagnosis or life stage, managed care plan assignment, or income status and placed into a special program that has its own regulations, funding model and special rules.
Each nurse must become a specialist in a focused program so they can become experts in the special IT systems, paperwork requirements, and regulations of their special service. While today we still have nurses (and other community health professionals) in schools, in homes and in clinics and still serve people from birth to death---we need over 15 different electronic or paper record keeping systems and require extensive legal, administrative, consulting and educational resources and internal audits and controls all focused on the compliant participation in the various local, state and federal programs that fund these different services. While we certainly are engaged across many of the populations and care venues of the past, and today's "care models" are more evidence-based than the past, the fragmentation and complexity that's emerged is stunning. Instead of one nurse in a neighborhood doing many things for many people, we now have many nurses focused on smaller specialized programs and groups. In some instances they spend more time with mouse-clicks, screen swipes and electronic documentation and paperwork and also chasing the partnering doctors and agencies about their own documentation than they do simply tending to people in need.
Some of these frustrations and inconveniences might seem easier, and solutions to streamline care or eliminate unnecessary regulations may come faster if our political leaders stood more firmly behind their work. It must have been quite inspiring to have had leaders like Eleanor Roosevelt and Geraldine Thompson voice their support. Amazingly, though we are in the midst of an incredible demographic shift of an aging population, and the front-line community health needs have never been greater, there is little national discussion or leadership support for visiting nurse agencies, home care providers and their employees. Many of the health policy decisions and recommendations in Washington in recent years have been either toxic, or at best ambivalent, about supporting a meaningful future role for visiting nurse and home care organizations. Yes, there are legitimate concerns regarding waste, fraud and abuse in the home health sector—but these are largely technical, administrative, and low level operational adjustments. What's needed beyond a focus on the administrative issues is true vision and leadership setting the context for the central role of home and community-based care in addressing the needs of an aging population, helping to mitigate ballooning Medicare and Medicaid costs for potentially avoidable facility-based care, and addressing the serious public health challenges faced by American communities.
Now is the time to re-discover, embrace and cultivate an incredibly high value movement inspired by the work of Lillian Wald and her contemporaries. The Visiting nurses should be celebrated and supported as a central part of the future of health care in America. As a family doctor and geriatric medicine physician who has made thousands of home visits myself, I am confident that at many of the difficult times in life for individuals and families, there is incredible value provided by nurses, aides, and home care professionals. The most important and unambiguously effective "prescriptions" I have ever written as a physician have been setting up home care and hospice nursing supports for families in crisis.
I know from the onslaught of letters and calls and the results of satisfaction surveys we receive that somehow, someway today's visiting nurses are regularly able to rise above all of the frustrations to make an incredible difference in people's lives. For family caregivers in most distress--the daughter whose dad has Alzheimer's disease, the husband of woman struggling with late stage breast cancer, the parents of an infant who isn't developing as expected, the nurses become the ultimate lifeline, friend and skillful support. After more than 105 years and through all the challenges, their light still shines through. It turns out those black and white pictures and old notes in the backs of closets and bottoms of drawers are not relics of a bygone era---they are lessons for how to make a difference in the future.
Calling all HuffPost superfans!
Sign up for membership to become a founding member and help shape HuffPost's next chapter
This post was published on the now-closed HuffPost Contributor platform. Contributors control their own work and posted freely to our site. If you need to flag this entry as abusive,
send us an email
.