It goes without saying really that filmmaker, vlogger and Dad-of-two Casey Neistat is the current king of YouTube. Having just surpassed five million subscribers on his YouTube channel, it's clear that he has something that the world loves.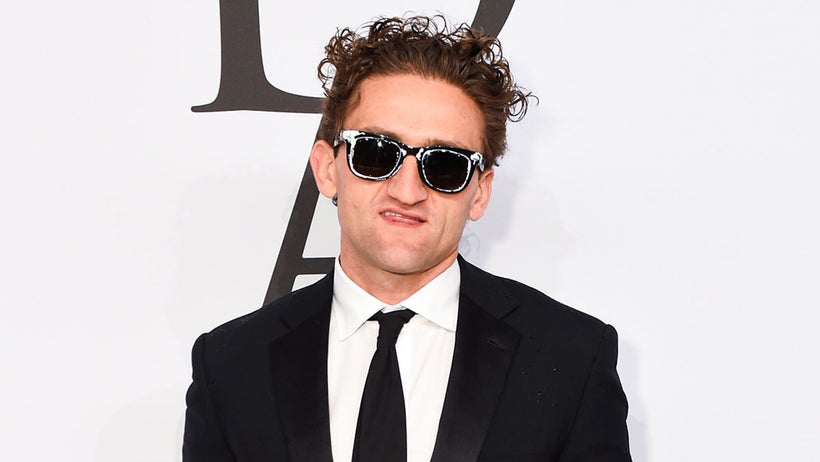 If you don't know who Neistat is, where have you been over the last two years? You only need to type the first four letters of his name into Google to bring up results all about the 35-year-old and his success - but he wasn't always a YouTuber. He's also a businessman and entrepreneur, co-creating social networking app Beme. He's had his own TV show The Neistat Brothers airing on HBO and has created films and advertisements for companies such as Mercedes, Nike and J. Crew to name but a few.
He's been to many prestigious events around the world, including The Oscars and The Met Gala and manages to film his unique experience of these events for the entertainment of his viewers - how he's allowed into these events with his Canon 70D setup, we will never know. He's also won a plethora of awards, including YouTuber of The Year at the Shorty awards and Media Star of The Year at the GQ Awards - all with those signature sunglasses attached to his face as if he's married to them (not a bad thing of course!).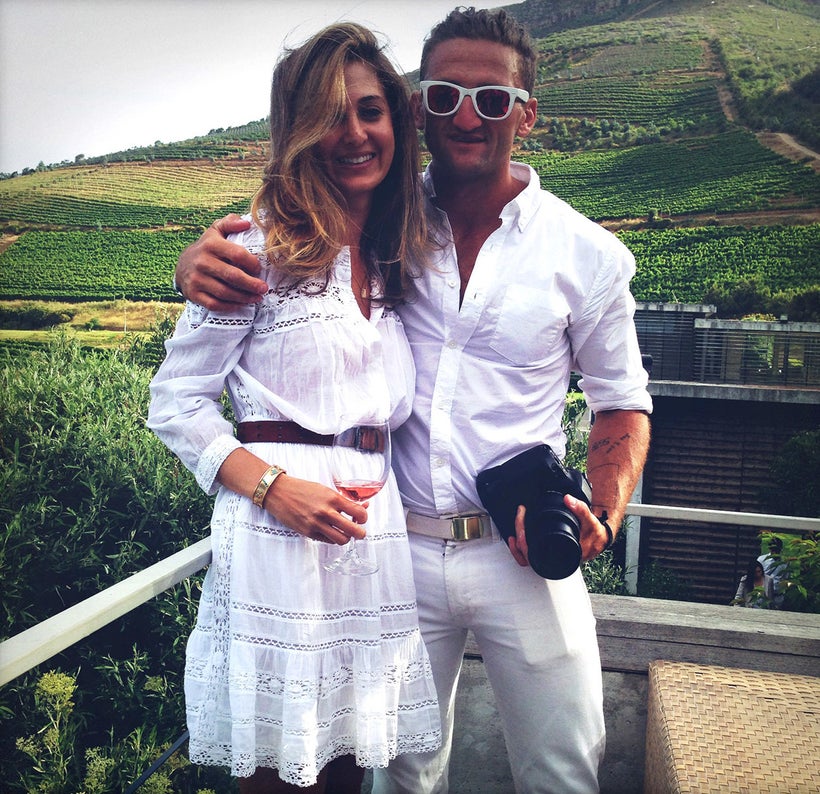 Speaking of marriage, his family regularly feature in his videos, with wife Candice whom he married in 2013 being a highlight for many people, including myself. He also shows no shame in featuring 18-month-old daughter Francine who is just the cutest baby there ever was (my sister LOVES Francine - she makes me send the link to every video in which she's featured) and this has been recognised, with her recently becoming a model of Juicy Couture's new children's collection. Casey also fathers 18-year-old Owen who has recently ventured off to college but always features Owen when he can, usually when they're travelling around the world together on crazy adventures.
Travelling is a staple part in Neistat's life, as it seems every week he's always off to explore somewhere new. His drone footage of any landscape and high-quality videos are what his content so enjoyable and exciting to watch, as he scoots around any given city on one of his Boosted boards (he has quite the collection). He said that he's recognised literally everywhere, and I'm not surprised to hear that in the slightest. He also travels for talks and seminars, which he is very sought-after to talk at. His speeches on his vlogs about inspiration, working hard and how he doesn't like time with nothing to do have proved very inspirational indeed, encouraging people to reach for their dreams.
From his first viral video in 2003 named Apple's Dirty Secret and uploaded to him and his brother Van's shared website was a hit, amassing millions of views and landing them their HBO show, to last month as his video about an $21,000 airplane seat in which he sat on an Emirates flight has been reported on all around the World and the current view count is sat (pardon the pun) at a mere twenty-one million. He's also gone viral about the condition of bikes lanes in NYC, snowboarding through the NYC snow and real-life Pokémon Go, showing that his content really is diverse, as well as a bit of fun or raising an issue.
Neistat's star and subscriber count is most certainly on the rise, and for good reason. He recently helped friend and UPS driver Marlan raise over $150,000 for his sister who has cancer and cannot afford to pay hospital bills. Having both a heart and sense of humour as well as true as fuck moments, Casey Neistat is one person you should follow throughout his YouTube journey and deserved success.
Calling all HuffPost superfans!
Sign up for membership to become a founding member and help shape HuffPost's next chapter
This post was published on the now-closed HuffPost Contributor platform. Contributors control their own work and posted freely to our site. If you need to flag this entry as abusive,
send us an email
.