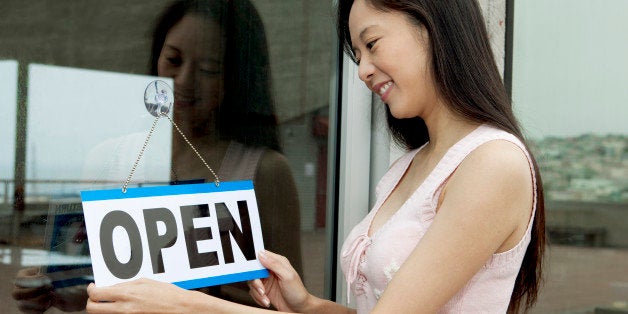 How do you define entrepreneurship? Do you see it as a way to make money, a mindset or a method to make the world a better place?
I have always known that entrepreneurs were risk takers: they make visions into reality by developing new products, processes and markets. So what happens when all the definitions for entrepreneurship merge? You get today's young entrepreneur. Now, you can make money and do good in the world at the same time.
It wasn't always this way. In 1998, the legendary entrepreneur Ted Turner committed $1 billion to support the United Nations and UN causes. While he is widely known as the founder of CNN, with that unprecedented act of philanthropy he also became known as an entrepreneur focused on saving lives.
Ted's commitment made it clear that entrepreneurs have an important role to play in building a better world. In the years since, many well-known entrepreneurs have used their profits to create positive change, from Bill Gates to Tory Burch.
Today, the model is changing with a new group of young entrepreneurs. They don't make money first and donate later. They want their businesses to make positive global change from day one; they are making global impact a part of the business model. Today the question young entrepreneurs are asking is: "Can the product, process or market I am building impact lives, save the environment, and provide solutions to global problems?"
Over four years ago the United Nations Foundation recognized that entrepreneurs didn't just want to just build big brands, they also wanted to build enterprises that make an impact. That is why we established the Global Entrepreneurs Council. Since then, I have met hundreds of new entrepreneurs, and each one recognized the importance of measuring the impact on the triple bottom line: people, planet and profit. For example, a young entrepreneur might not only wonder if a mobile app can make money, but also if it can scale globally and save a life? The answer is: Yes! We will soon have more phones than people in the world, and entrepreneurs are focusing on how we can make use of technology to find creative solutions for health and poverty alleviation. That same trend is happening across multiple sectors -- from mobile phones and technology, to food and nutrition, every industry can make tremendous strides when they adopt an entrepreneurial mindset.
We are working day and night with entrepreneurs to find ways to make a real difference to longstanding issues. We are expanding this conversation by hosting the first-ever Global Accelerator with the United Nations. On June 10, we are bringing together over 100 high-level entrepreneurs to explore creative solutions with UN officials on the issues of job creation, women's economic empowerment, and water, sanitation and hygiene. Each delegate was nominated based on their passion and interest to partner with the one organization with global reach and scale -- the UN. We are excited to see what creative solutions this group will come up with when they rally together on global issues.
The triple bottom line is the new mantra of success. Thanks to Ted Turner and fellow philanthropic-minded entrepreneurs, we are living in a time where the entrepreneurship and the role of entrepreneurs is being redefined. I'm excited to see how much further entrepreneurs will push the definition.
This post is part of a series produced by The Huffington Post and the United Nations Foundation, in conjunction with the Global Accelerator at the United Nations (June 10, 2014). The conference aims to bring together high-level entrepreneurs and the UN to seek creative approaches and accelerate global progress to tackle global challenges. For more information about the conference, visit here. Read all posts in the series here.
Related