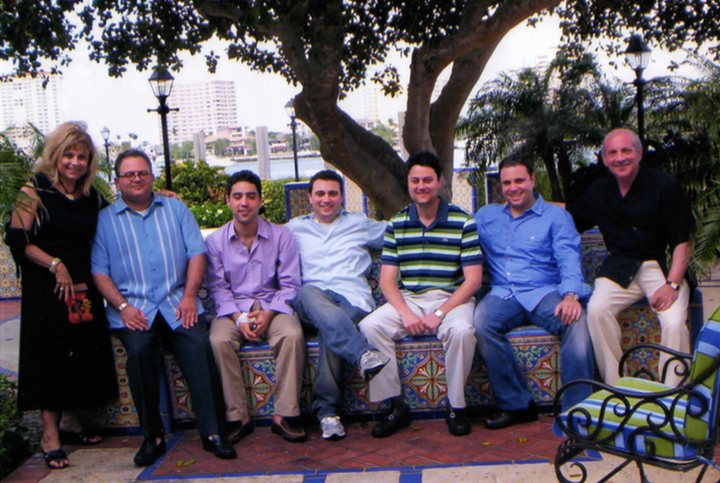 As part of our Blended Family Friday series, each week we spotlight a different stepfamily to learn how they've worked to bring their two families together. Our hope is that by telling their stories, we'll bring you closer to blended family bliss in your own life! Want to share your family's story? Email us at divorce@huffingtonpost.com.
This summer, writer Iris Ruth Pastor will celebrate her 40th anniversary with her husband Steven. After decades of marriage and raising five boys, it's a milestone well worth celebrating!
Below, the Tampa, Florida-based retired newspaper columnist shares how she and Steven helped their kids bond when they became a blended family all those years ago.
Hi Iris. Please introduce us to your family.
My husband Steven and I are parents to five grown sons, two from my first marriage: There's Harry, Frank, Max, Sam and Louie.
What were some of the biggest challenges you faced in those early years?
For years, we dealt with what we like to call the "Post-Tampa Blues" syndrome. The older boys would come back to Ohio, our home at the time, after spending the summer in Tampa with my ex, then regale our younger boys with glowing reports about how easy, laidback and fun-filled their vacation had been. Then sullenly and reluctantly, they would greet Steven and me. Soon we would be dealing with their rebellion against homework, rules, bedtime curfews, our stands on nutrition and the realization that summer was over.
Over time, we learned that ignoring their complaints was counter-productive. We enlisted their feedback on how to adapt to a more structured environment once summer was over. Our willingness to listen to their grievances fostered smoother transitions from my ex's home to ours.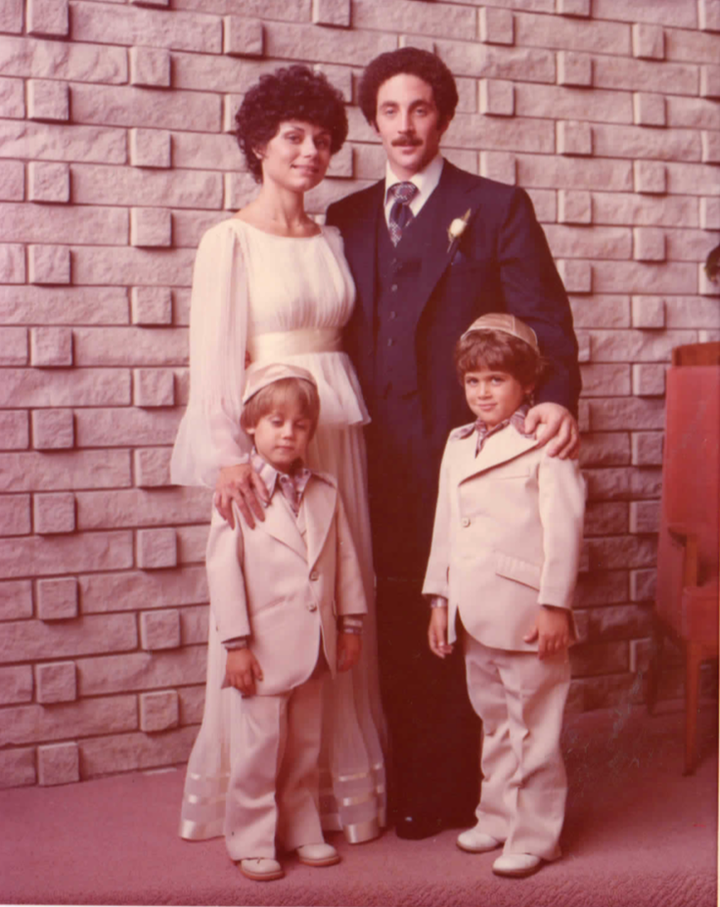 What's the best part of being part of a blended family?
Once Steven and I let go of the tight nuclear family idea we were raised with, things more readily fell into place. We had to embrace the concept of an extended family network. And the best part was, when our children got married, we had already learned to familiarize ourselves with different customs and values. We realized that our children's love for others does not diminish their love for us.
How did you deal with stress in your household?
We have five strategies that helped us deal with stress when they boys were growing up:
1. Laugh. Humor always helped us dwell on the positive. It relieved some of the pain that divided loyalties can inflict.
2. Lower your expectations. Expect and anticipate bumps, so rough waters don't derail you. Have contingency plans in your back pocket.
3. Don't take things personally. If you look for the slight, you will find it. Conduct yourself from the positive mindset that your blended family is united and strong. Attitude directly affects reaction.
4. Improvise. My kids from my first marriage called their stepfather "Pop" because they already had a dad. When I talked to the kids as a group, I referred to my husband as "pop/dad." Finally, all the kids just improvised and started calling my husband, "Slash." And it stuck.
5. Let bonds form naturally. Allowing natural alliances, not contrived ones, to develop among the brothers fostered a genuine atmosphere of caring and camaraderie, regardless of bloodlines.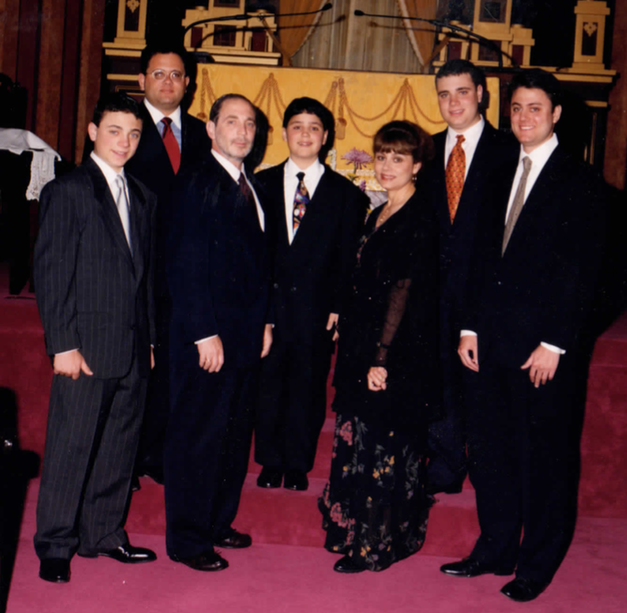 What makes you proudest of your family?
That not one of my five grown sons defines his relationship with any of his brothers by who is full and who is a half-brother.
What advice do you have for other parents in stepfamilies who are struggling to bond and keep the peace in their households?
Make contact with other blended families who have been down the path before you. Learn from their mistakes. Draw strength from their wisdom. Drop the defensiveness and adopt the mindset that you are doing the best you can. Believe that your efforts will be acknowledged, appreciated and recognized in the end.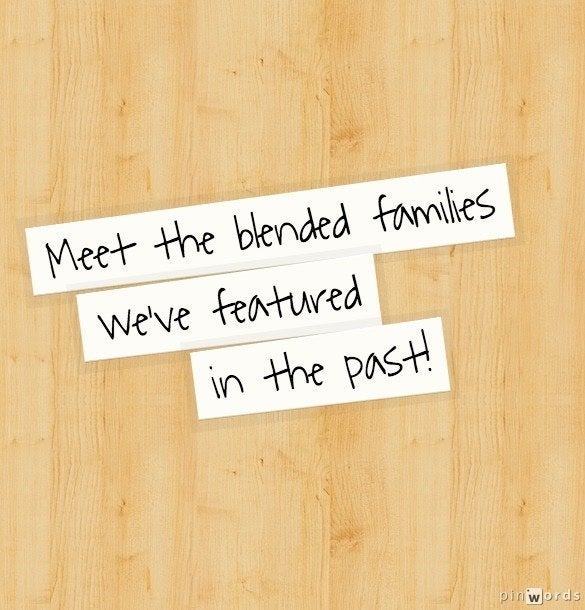 Blended Family Friday