LOS ANGELES — In a world of streaming, overnight social media stars and viral everything, it might have been odd for two millennial concert promoters to choose as their catch phrase, "yesterday, today, and tomorrow."
"It's from my great-grandfather," explained Kyle Wilkerson, one half of the concert promoting duo known as Sid the Cat presents. A poor south Texas rancher in the 1920's, his great-grandfather eventually rose from poverty by starting a soda bottling company in the days before Coca-Cola. He printed that slogan on his bottles.
Two years ago, when Wilkerson started his own business with partner Brandon Gonzalez, the catch phrase struck home for both of them, then in their late 20s.
"We believe in consistency, both of us," said Gonzalez. "A lot of people aren't like that."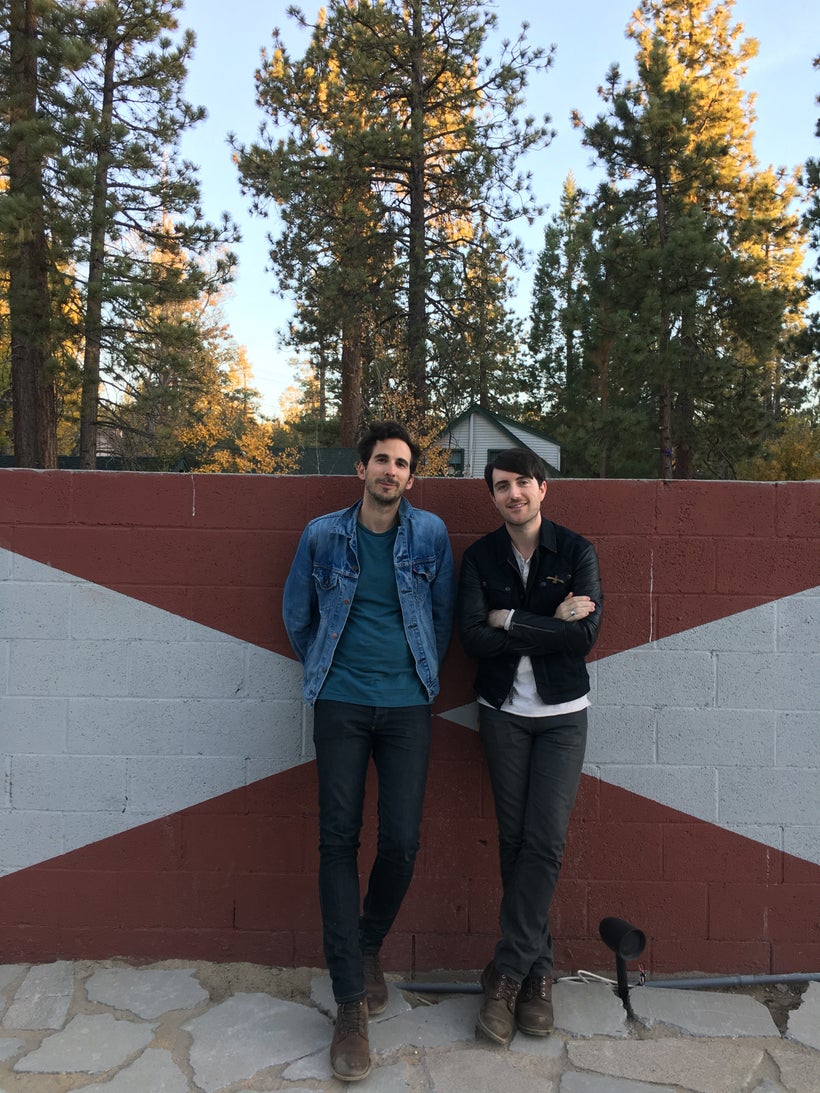 A lot of people also don't open music venues within their first two years of business.
But Wilkerson and Gonzalez have that covered too. This month the duo are celebrating the opening of their official home base, the Lodge Room. It's a former Masonic lodge founded in the 1920's that the two have worked tirelessly to turn into a music venue where Sid the Cat presents can curate live music.
Their opening show, a benefit for Puerto Rico, drew a sell out crowd of 600 people and raised $8000 for hurricane relief efforts, featuring headliners Ty Segall and Bleached.
It seems like their consistency has paid off.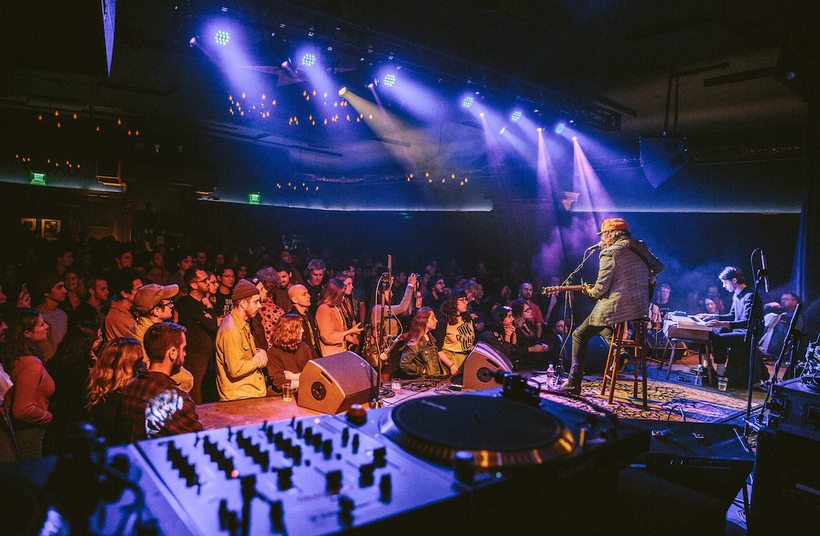 Asked how they pulled it all off, Gonzalez just says, "A lot more hours than anybody else, I can guarantee that."
Yet the secret to their success might just be in their willingness to learn from the past. Early in their company's history they focused on creating experiences that concertgoers had to be there to enjoy.
"They say it doesn't work anymore," said Gonzalez, "but I'm still fascinated by the history of how people heard about events and showed up to places 60 years ago. It's all word of mouth."
Because they initially didn't have a home venue for their shows, their special touches were limited to what they could physically give people — pins, posters and flyers. They even started a tradition of designing individual matchbooks for each show they promoted.
"We're kind of old school in a way, we like those tactile, thing-in-hand objects," Wilkerson said. "A lot of people are getting rid of that and going just to Facebook and Instagram."
Relying solely on social media doesn't work for the mystique the two are creating.
"We've always been about creating moments that you have to be there to experience," Gonzalez said, emphasizing, "We were always about standing out and making those moments more special than going to a normal show."
Now, they have the Lodge Room.
With the new venue, Wilkerson and Gonzalez have worked even harder to emphasize have-to-be-there details. The bar in the venue's restaurant, for instance, is casually shaped into a Masonic symbol found elsewhere in the space. The butterflies in the original 1920's wallpaper — still intact — found their way into the graphic design, and the star hanging above the audience in the main room was painstakingly restored to reveal an acronym, F.A.T.A.L., that the two had to dig into old records found in the attic to decipher.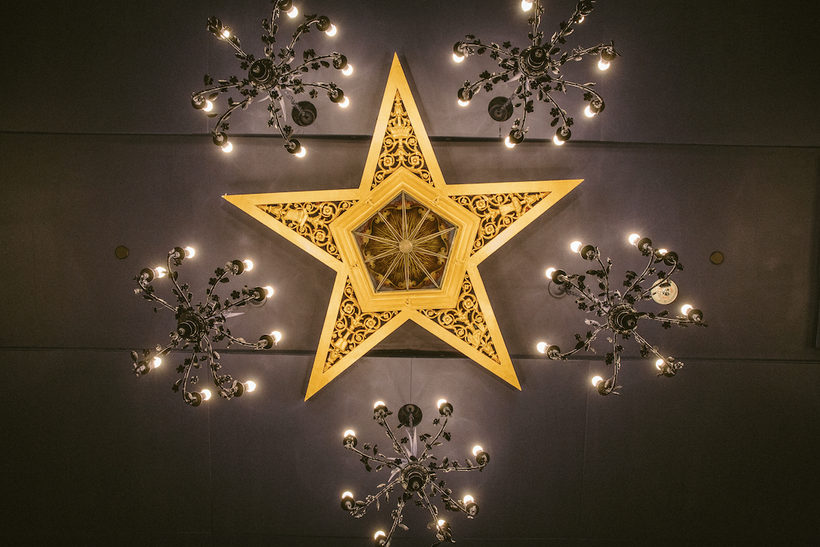 There are trap doors sprinkled throughout the venue that the duo elected to leave as-is, as well as original marble in the bathrooms and Masonic paintings throughout.
"It kind of feels like an old school with secret passageways," said Izaak Opatz, who recently played a show at the venue, "Kind of like Hogwarts."
That's exactly the way Wilkerson and Gonzalez wanted it.
"We feel both like a mini Indiana Jones in a way," Wilkerson said. "We're cracking open this tomb."
It's the immersive experience that Sid the Cat presents stands for.
"People get tired of going to a place or seeing a show that's repetitive," Wilkerson said. "It's different when you come to a space that's beautiful — like this — it can be life changing."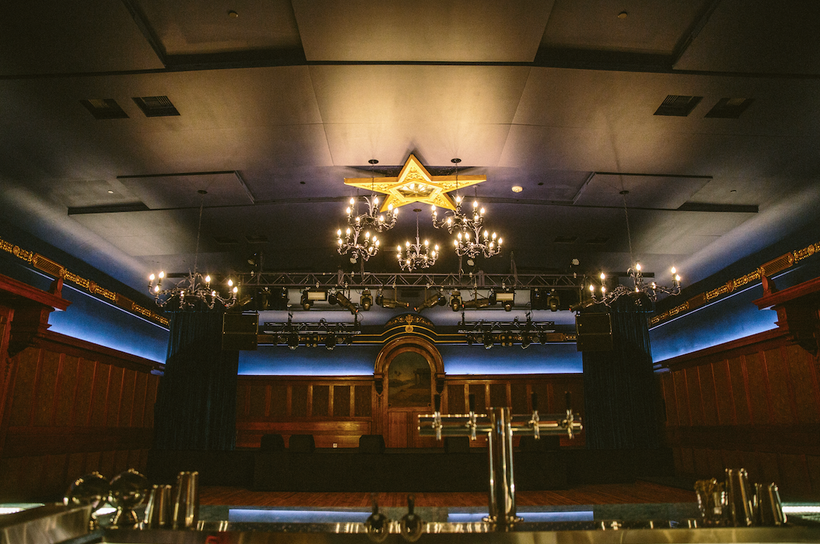 With their focus on consistency, the two believe they can nurture the artistic community around them to be a hub for live art.
It's what they did yesterday, what they're doing today, and what they hope tomorrow will bring.
REAL LIFE. REAL NEWS. REAL VOICES.
Help us tell more of the stories that matter from voices that too often remain unheard.
This post was published on the now-closed HuffPost Contributor platform. Contributors control their own work and posted freely to our site. If you need to flag this entry as abusive,
send us an email
.