Today, this history of activism has largely been overshadowed by prominent voices on the "religious right," who promote the idea that it is impossible to be both religious and pro-abortion rights.
And now, Republicans in Congress are moving forward with plans to block Medicaid funds to Planned Parenthood. If they succeed, the Government Accountability Office estimates /www.cbsnews.com/news/can-planned-parenthood-survive-without-federal-funds/"}}" data-beacon-parsed="true">390,000 low-income women could lose access to the abortion care, cancer screenings, STI testing, and other preventative services Planned Parenthood provides.
But progressive clergy members are determined to reclaim the narrative around faith and reproductive rights. 
In a new video released by Planned Parenthood, several clergy members spoke up about why their faith compels them to support the organization's work.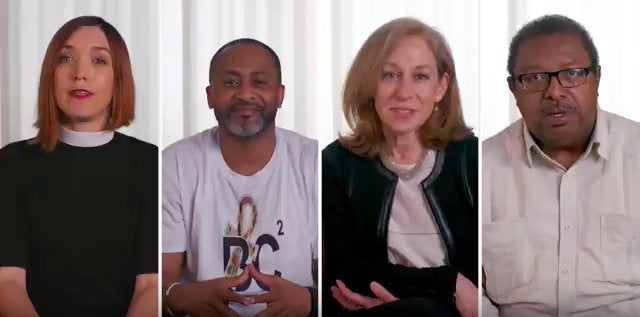 "As a person of faith I believe that everybody should have access to health care," Rev. Timothy McDonald, III, Senior Pastor of the First Iconium Baptist Church in Atlanta, Georgia, said in the video. "When people of faith speak up for reproductive justice, compassion becomes the order of the day."
"People need more access to health care, more access to contraception, more access to education, all the services that Planned Parenthood provides," said Rabbi Lori Koffman, director of community engagement and learning at Bet Torah in Westchester, New York. "Everything about what Planned Parenthood does really speaks in my mind to Jewish religious ethical values."
Rev. Darcy Roake, a Unitarian Universalist Minister who serves on Planned Parenthood's Clergy Advocacy Board, summed it up this way: "The idea that there is just one monopoly on a religious voice, that is not true, that has never been true and that will never be true."
Watch the video from Planned Parenthood above.
CORRECTION: A previous version of this story misstated that Rabbi Lori Koffman was on staff at New York City's Central Synagogue. She is currently on staff at Bet Torah in Westchester, New York.
Calling all HuffPost superfans!
Sign up for membership to become a founding member and help shape HuffPost's next chapter
BEFORE YOU GO
PHOTO GALLERY
Facts About Planned Parenthood