If you're at a job interview and someone asks how much money you currently make, do not answer the question.
This advice comes from equal pay icon Lilly Ledbetter and New York City First Lady Chirlane McCray, as well as experts in salary negotiation. Soon it'll be codified into law in New York.
Starting in October, employers in New York will no longer be allowed to ask job applicants for their salary history. The reasoning behind the prohibition is fairly intuitive. If you're underpaid at your current job and your new employer bases your new salary on your old one, you'll still wind up behind. With every raise at work offered as a percentage of your current salary, you never catch up. Even if you switch into a new industry, you carry your low pay with you.
"You could be set up for a lifetime of lower pay," said McCray, wife of New York mayor Bill DeBlasio. "What New York has done is try and change the grim reality for women." Nationwide women on average earn about 80 percent of what men make. Women of color face wider gaps.
Ledbetter, whose own pay discrimination lawsuit against Goodyear led to a new federal law on equal pay, said that she believed this law could've helped her when she was starting out.
Instead, after 19 years of working as a manager at The Goodyear Tire and Rubber company in Alabama she learned she was making far less than her male peers and had been for the entire time she was with the company. Ledbetter's suit went all the way to the Supreme Court, which ruled against her in a 5-4 decision that turned on a technicality ― she waited too long to sue.
The Lilly Ledbetter Act, the first piece of legislation signed by President Barack Obama, eliminated that technicality. Ledbetter who was 70 when the law was signed never was able to recover the wages she lost after all those years.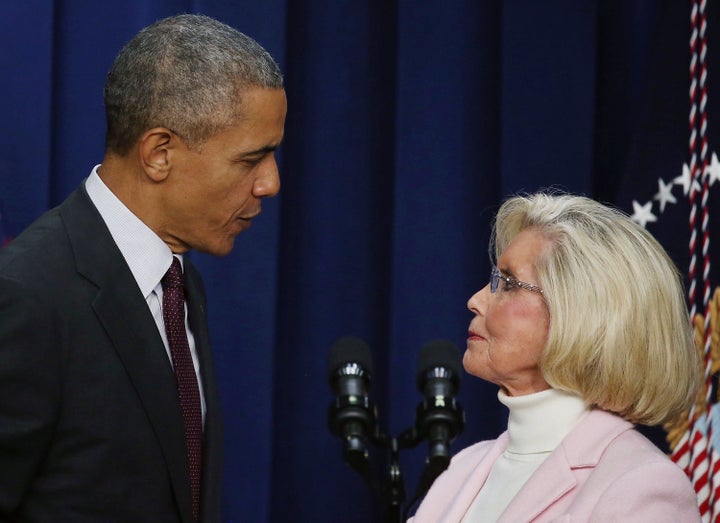 She emphasized to HuffPost how important it is to get paid equitably at the outset of your career or otherwise suffer a lifetime of under-earning. "This goes on for the rest of your life," she said. "In my case, my retirement, my 401(k) and my Social Security is based on those low wages that I earned."
It's going to take more than a law banning a question, however, to ensure women are paid fairly. Though certainly human resource departments around the city are revamping job applications and gearing up for the change, the question is common and is certain to endure.
So what do you do? "I'd respond with a question," Ledbetter says. Ask what the salary range is for the job or simply, "Why do you need to know?"
It's probably not a great idea to come right out and tell an interviewer the question is illegal, unless you can figure out a way to do it with humor, says Deborah Kolb, the author of the book Negotiating at Work: Turn Small Wins Into Big Gains.
The better strategy is to turn the question around. "You say, 'let me tell you what I'd like to make" or "ask, 'how is this relevant?'" says Kolb, a professor emerita at Simmons College in Boston who advises many top executives on their careers.
She emphasized that you'll have to do some research ahead of the conversation to figure out what a company typically pays, but emphasized that questions about salary history are best left unanswered. "The question really traps you from the very first job you take," she said.
But fewer and fewer employers are allowed to ask. California, Philadelphia and Massachusetts have all passed laws similar to New York's and about 20 other municipalities are considering their own legislation.
In New York, women comprise half of the city's labor force, but according to U.S. Census data analyzed for a 2016 report from the city's public advocate, they continue to lag behind. White women make on average 84 cents for every dollar earned by a white man. The wage gaps for minority women in New York are even wider than they are nationally: black women make just 55 percent of what white men earn. Hispanic women earn 46 percent.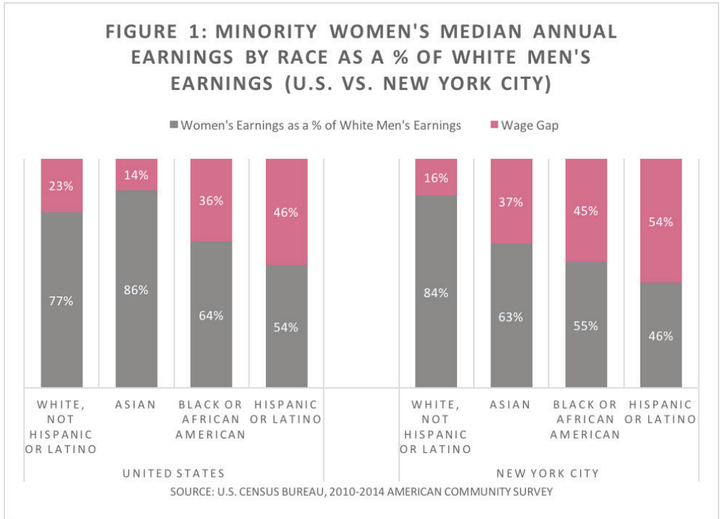 The new question-ban salary laws were passed relatively recently so there's not yet hard data on their effectiveness, however there is plenty of information out there that documents that women are paid less than men ― even when you control for experience, education and occupation.
And, we know that the pay gap between men and women widens as women get older. When women are just starting out they earn about 90 percent of what men make. The longer women stay in the workforce the farther behind they fall. By the time they turn 45 they're making about 55 percent as much, a new analysis reported last weekend in the New York Times revealed. That's due in large part because women become mothers and slow or stall their careers or because their managers believe they're going to become mothers and don't promote them. 
But it's also because their lower salaries follow them around like a bad credit score. 
Calling all HuffPost superfans!
Sign up for membership to become a founding member and help shape HuffPost's next chapter
BEFORE YOU GO
PHOTO GALLERY
Famous Women Who Know You Deserve Equal Pay