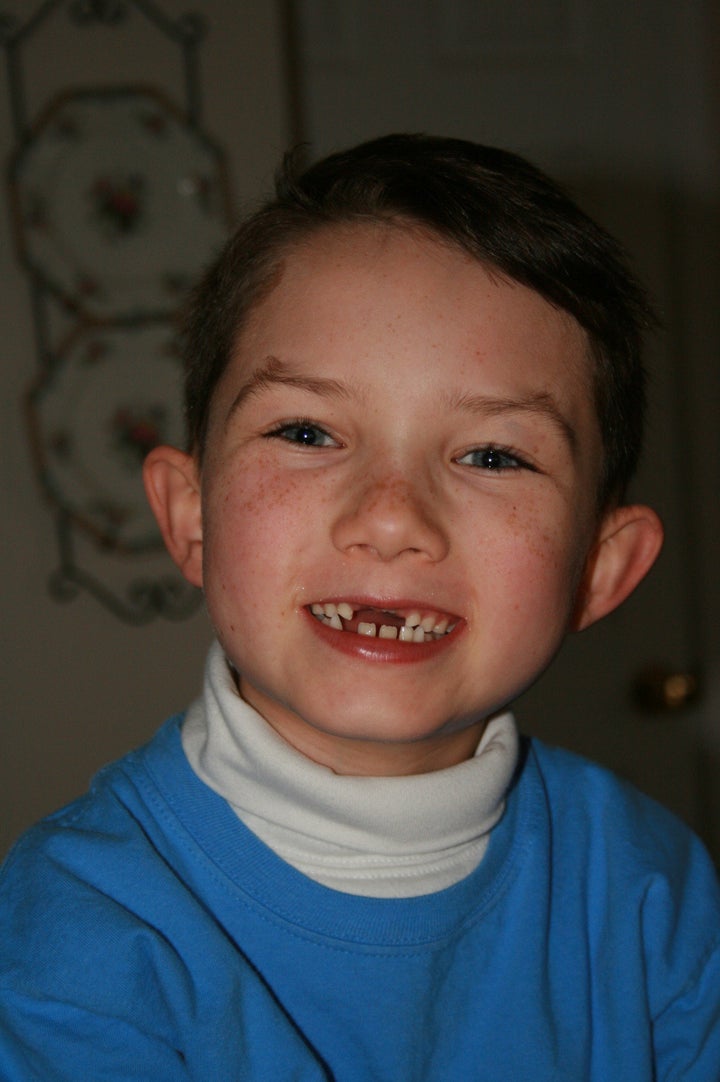 After their 4-year-old daughter lost her valiant, 33-month fight to brain cancer, the Agins were overwhelmed with grief and medical bills. The mourning parents decided to file for a tax extension to get their paperwork in order.
But, within 24 hours of filing in October, the Agins' return was rejected. Someone had already fraudulently claimed their daughter, Alexis.
"We were left to prove that our deceased daughter is, in fact, our daughter," Jonathan Agin told the Huffington Post.
Thieves can use such resources to nab Social Security numbers, and tend to look for babies' and children's numbers in particular.
"They're an attractive target," Director of Consumer Protection Susan Grant said of children in general. "They don't already have credit problems. They don't even have a credit report. They're kind of like a blank slate."
However, kids suffering from fatal diseases, like Alexis did, are perhaps the most vulnerable to such fraud. The little girl who loved to color and travel when she wasn't getting experimental treatments, ultimately succumbed to diffuse intrinsic pontine glioma. That brain cancer affects about 300 kids per year and has a median survival rate of just 11 months, according to UpToDate.com.
"Considering the number of kids who pass away each year from DIPG and the number of families who have contacted us," Agin said, "I do think that the community is being targeted."
After sending out a message on various social networking sites, Agin heard from 11 other parents whose children also died from the same disease and had their identities stolen.
Part of the reason why recently deceased children are vulnerable to identity theft, though, is that there is minimal legwork involved in pulling off the crime.
Parents of ill children often share their stories online in order to raise awareness and find supportive outlets, making it simple for fraudsters to identify potential victims. If the kids pass away, the thieves need to only spend a few minutes on the Social Security Administration's Death Master File before filling out an entire tax form.
"It has created, in many respects, the perfect crime," said Sen. Bill Nelson (D-Fla.) of the Death Master File in September congressional hearings.
Nelson introduced legislation in September that would restrict public access to Social Security numbers and would require the administration to wait at least two years before publishing them.
But, the Social Security Administration doesn't necessarily need legislation to restrict what it puts forth.
A 1980 lawsuit ruled that the administration had to publish Social Security numbers after someone dies, but the administration has also expanded the amount of information it offers to include date of birth and last known residential state and zip code.
"According to the Social Security Administration, the additional information became part of the Death Master File based on requests from subscribers," The Office of the Inspector General concluded in a 2008 audit report. "However, we could not confirm this because the Social Security Administration did not maintain any supporting documentation."
Where the administration does need new legislation is on toughening up its prosecuting policies, according to victims and activists.
When Maria Reilly found out that her 7-year-old son's identity had been stolen after he died from brain cancer, she was devastated, yet determined to get answers.
However, the Internal Revenue Service wouldn't offer her any details about the case.
"Of course we wanted to know who did this. How did this happen?" Reilly asked. "They had to protect the privacy of whoever did this, which is ironic."
Nelson's legislation would classify the act of using another's Social Security or Taxpayer Identification numbers to file a false federal tax return as a felony, punishable by five years in prison and a fine of at least $25,000.
At this point, experts say, it's unlikely that the IRS is even going after thieves that are involved in such small-scale crimes because the agency is so strapped for resources.
But for the parents who have to watch someone profit off of their dead children, there's no excuse not to prosecute to the full extent.
"When you watch your child fight to live and then someone just so casually decides to use their identity for something so selfish, it's a lot to swallow," Reilly said. "I think we would all like to know how it goes forward after it's been discovered."
Calling all HuffPost superfans!
Sign up for membership to become a founding member and help shape HuffPost's next chapter