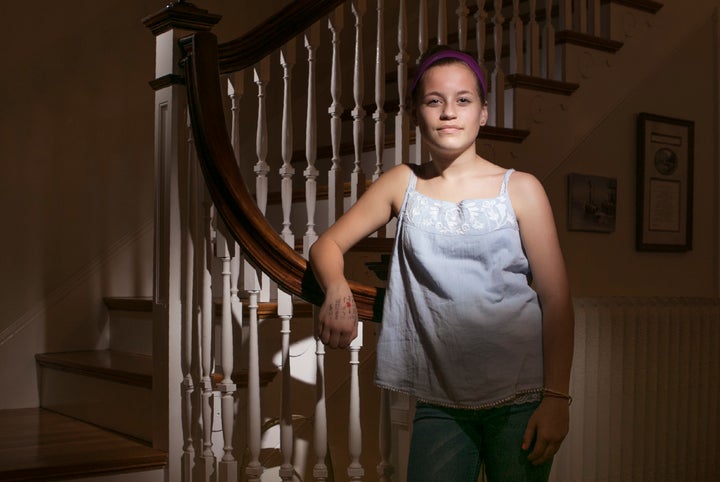 Molly Neuner stood up to her school's sexist dress code in a pretty badass way.
The King Middle School sixth grader from Portland, Maine was sitting down to snack time during class this past Monday when her teacher confronted her about her outfit, the Portland Press Herald reports. The teacher asked Molly and another female student to stand up, and proceeded to measure the length of Molly's tank top straps and the other girl's skirt.
"She made us feel really uncomfortable," Molly told the Herald. "It was really uncomfortable and weird."
According to the Herald, the King Middle School dress code does not permit "short or tight-fitting skirts or shorts (no shorter than finger-tip length), thin-strapped, revealing tops (like tube tops, halter tops or low-cut tops) on girls and tank tops on boys."
When Molly got home later that day, she decided to push back on what she felt was the school's unfair dress code policy. She decided to wear another tank top to school in protest but, this time, she had a message.
On Wednesday morning, Molly dressed in a white tank top with spaghetti straps (pictured above) and wrote down her forearm: #IAmNotADistraction.
Molly told the Herald that 20 other girls in her class broke the dress code that day in solidarity. "It was so cool to see everyone doing it," she said.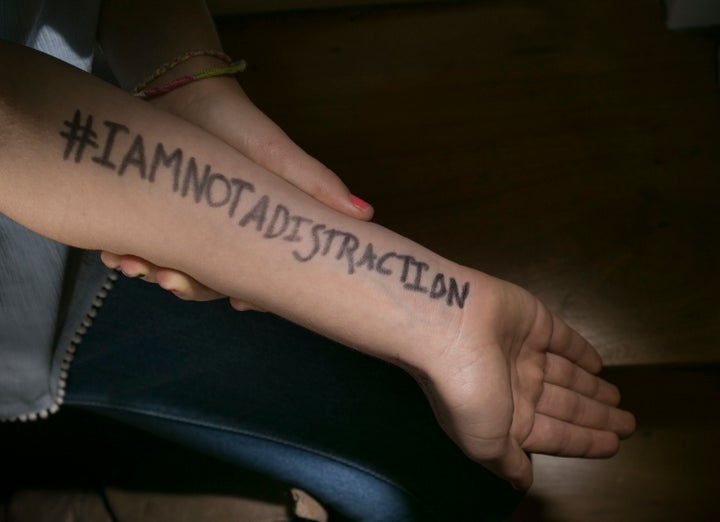 Molly's protest prompted principal of King Middle School Caitlin LeClair to meet with her parents to discuss the dress code.
"We plan to take this feedback and use it as an opportunity to have some students' and parents' input," LeClair told the Herald.
Although the current dress code will remain in place, there will be a review at the end of the school year where students can weigh in.
Molly's mother, Christina Neuner, told the Herald that while she's proud of her daughter, she was very upset with the dress code: "It's so crazy. Is it 1960? What is going on? What does the strap have anything to do with her education?"
Popular in the Community