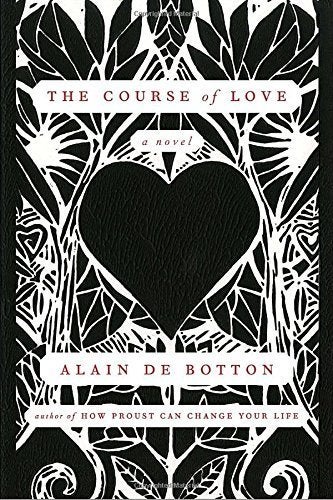 It's a Monday night and you're watching "The Bachelor." Season after season you (somewhat) reluctantly return to the reality series, hate-tweeting the endless cheesiness, crazy contestants and over-the-top dates along the way. Still, by the finale's end, you're undoubtedly moved by the outlandish proposal and just slightly envious of the size of that Neil Lane diamond ring. One day, you too will have a "Bachelor" moment. All it takes is finding that one person ― your "soulmate," right?
According to author and philosopher Alain de Botton, you won't find Mr. or Mrs. Right and will probably end up marrying the wrong person ― but that's OK. De Botton, who burst onto the literary scene in 1993 with his debut novel, On Love, is an expert at relationships and breaking down the intense emotions and intricacies that accompany falling for someone. So even if you marry Mr. Wrong, you can still make it work if you heed the lessons that lie within de Botton's newest work, The Course of Love.
Part novel, part counseling session, The Course of Love is the story of two characters, Rabih and Kirsten, who fumble arguments and struggle through the challenges that go hand in hand with long-term love. De Botton works to correct certain romantic assumptions by weaving instructional passages throughout his story to show the reader how to, in so many words, love better than "The Bachelor."
The reader's first clue that The Course of Love is unlike any old romantic story is evident when, instead of ending the book with a fairytale wedding, his new novel focuses almost entirely on life after the "I do's." De Botton skims over the brief courtship, simple proposal and small wedding of his characters Rabih and Kirsten. Instead, de Botton fills pages with agonizingly long and drawn out arguments over little things, like furniture and whether windows should stay open or closed at night. His characters deal with job struggles, an affair, the death of a family member and countless therapy sessions. In de Botton's words, the book is "very boring, very normal, which is actually how most of our lives go."
"It's an attempt to show two people who are very enthusiastic about love and are very romantic, but nevertheless, don't really have the first clue how to run a relationship," de Botton told The Huffington Post in a Skype interview. "It follows them over time and tries to teach the reader as they are taught themselves by their own life experiences. It's like a sort of 'life simulator' that's trying to spare the reader a bit of time."
And in a world full of flash mob marriage proposals and endless reality TV soulmate-searching, De Botton's novel is different, refreshing and, at times, a little too real. All in all, it's much better than a show that pretends two months of romantic dinners, sunset cruises and countless vacations is the norm.
"Things like 'The Bachelor,' they're just playing to the worst impulses in our brains," de Botton said. "Most of what's wrong in relationships is not that we haven't found the right person, it's just that we don't know how to manage a relationship. And therefore, shows that keep locating the fundamental problem of love in the idea that you haven't got the right person, is kind of taking the wrong target."
Despite the premise of finding true love, the relationships on the show often crumble after the cameras move on. Many "Bachelor"/"Bachelorette" alums like Andi Dorfman knock this image of a perfect courtship once they're off the air and detail the real-life struggles with their newly betrothed in candid tell-alls.
So if we know that many relationships from the show don't last and ― thanks to the show "UnREAL" ― that basically all of the storylines are fake, why do we still watch? De Botton thinks it's because "many of the best ideas are not presented to the general public in appealing enough ways."
"If you go to a bookstore, the front areas are filled with romance novels that look so appealing ― the covers are nice," the author said. "And then, somewhere in the back, there are rather thick, intimidating tomes telling you about how not to be avoidant in relationships or whatever it is and you kind of think, 'Oh. It's slightly, badly prepared.'"
In terms of real romance in the media, de Botton recommends Richard Linklater's "Before Midnight" for all of the "recovering romantics" out there ― a term coined by someone at one of de Botton's book tour talks. The movie, which is part of the "Before" trilogy, depicts the couple having a massive, necessary argument that is rarely seen at that sort of level on the big screen.
"It shows how badly people behave in relationships by certain kind of standard and, yet, how normal it is to behave badly because there's so much fear and resentment and feeling and all sorts of things and that's OK," de Botton said. "Like a lot of good art, it reassures us that we're OK, even if we're a bit tricky. But as I say, there's not enough good art around and it's not popular enough. That's kind of a problem."
The Course Of Love
by Alain de Botton
Simon & Schuster, $26.00
Published June 14, 2016
Related
Before You Go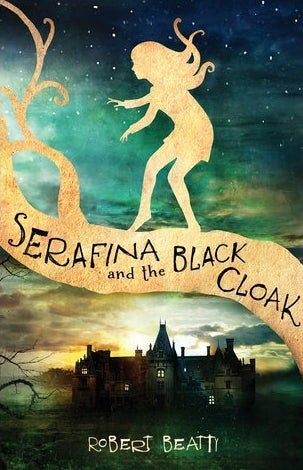 The 10 Best Books For Little Introverts
Popular in the Community