On her wedding day, Anecia Wright nursed her 4-month-old. It was an important experience for the mom, and she's now sharing it with others to encourage fellow mothers to never feel embarrassed for feeding their children.
On Jan. 1, Wright breastfed her son, Jayce, at her mother's house before her wedding ceremony. She already had her wedding dress on, but that didn't stop her. Wright was ready for such an occasion because when she chose her dress, she kept nursing in mind.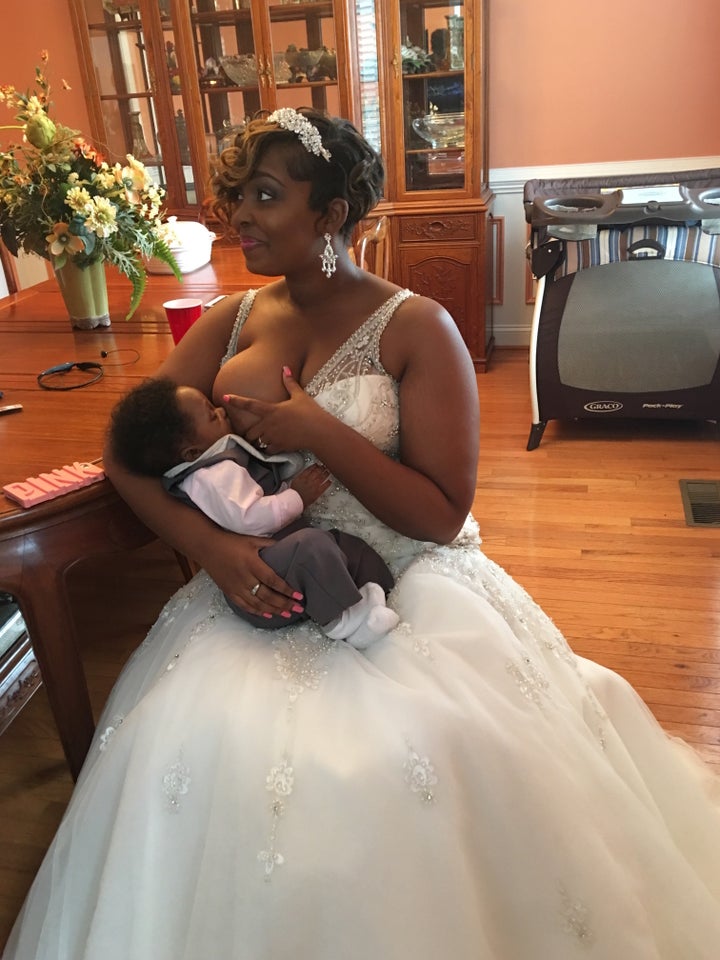 "The day I chose my wedding dress I instantly fell in love with myself in the mirror," she told The Huffington Post. "My mom kept asking me, 'Is this your dress?' I said, 'Hold on.' I went into the dressing room and I tested the dress out to make sure my breast would be easily accessible and it wasn't until that moment when I knew I found my dress!"
Wright told HuffPost that she became passionate about breastfeeding while she was pregnant. After having surgery on her broken foot while pregnant and having an unexpected C-section, the proud mom felt more determined to carry out the one thing she wanted to do after welcoming her son: breastfeed. Wright also said nursing her son on her wedding day helped him be more involved. Her friends, family and "loving husband" were "very supportive" all night as she breastfed.
Like many other nursing moms, Wright says she's been shamed for breastfeeding her son in public. Though no stranger has ever said anything to her directly, she has noticed the stares.
"If looks could kill, I would be dead," she said. "People look at me as if I'm committing a crime, even if I decide to use my nursing cover! It's really sad."
The feelings she's had when someone has tried to shame her for nursing inspired Wright to share her breastfeeding wedding photo with the Instagram page Black Women Do Breastfeed. With her post, she wanted to stress that all moms "are beautiful" and encourage other moms to never be ashamed of breastfeeding.
"Don't let anyone make you feel bad about feeding your child in the most natural way they can be fed," she told HuffPost. "If you're eating at a five-star restaurant and your baby is crying? Feed them! If you're in the mall and your baby is screaming for the breast? Give it to them!"
Before You Go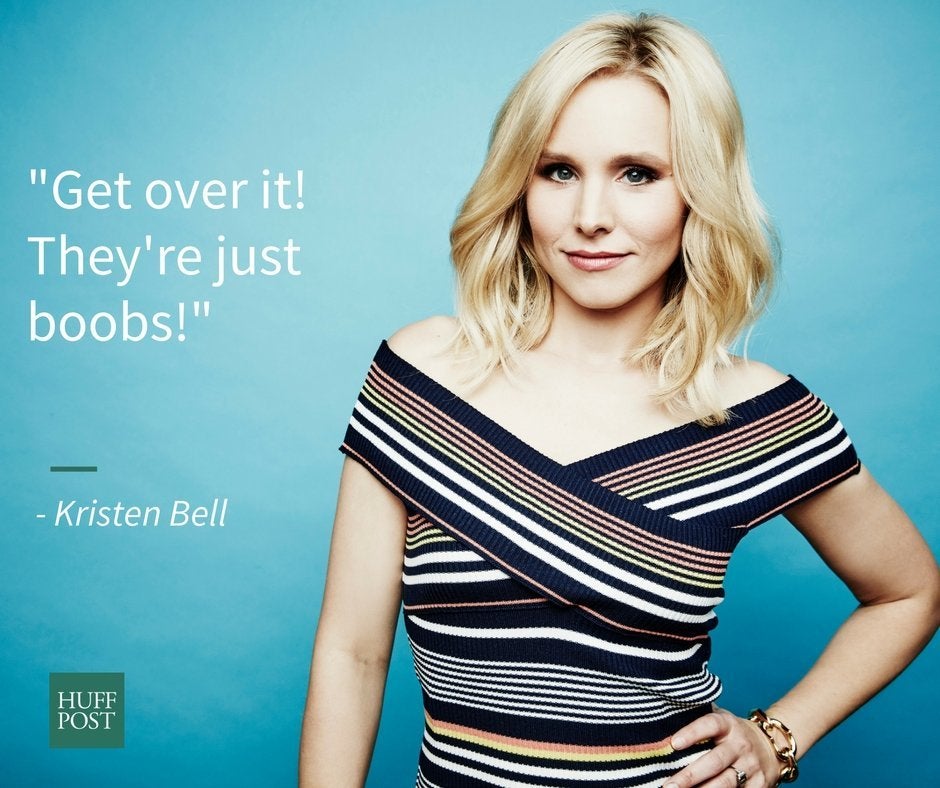 Celebrity Moms Who Have Stood Up For Breastfeeding