A simple yet powerful encounter at a fantasy and sci-fi convention is showing why representation is so important for young kids.
Conley, who has been cosplaying since 2011, attended the multigenre convention, Dragon Con, in Atlanta this September. In his now-viral Facebook post, he wrote about his decision to dress as Batman for the convention.
"As many of you know I've had to deal with issues regarding bigots who can't seem to wrap their mind around the idea of a black guy cosplaying Batman, because 'Batman is historically white, there are plenty of black characters you could do instead,'" he wrote. "Well I cosplay Batman because I love the character and because representation matters."
Conley said he was walking around in his Dark Knight costume when he came across a little boy with his mom. Conley explained that the boy was a person of color and wearing his own black-and-yellow Batman outfit.
"He couldn't have been more than 5 or 6," he said.
"This little boy saw me approaching and immediately stopped dead in his tracks, tugging at his mother's hand," the cosplayer recalled. "I could see him point at his hand (the skin) and then pointing to me."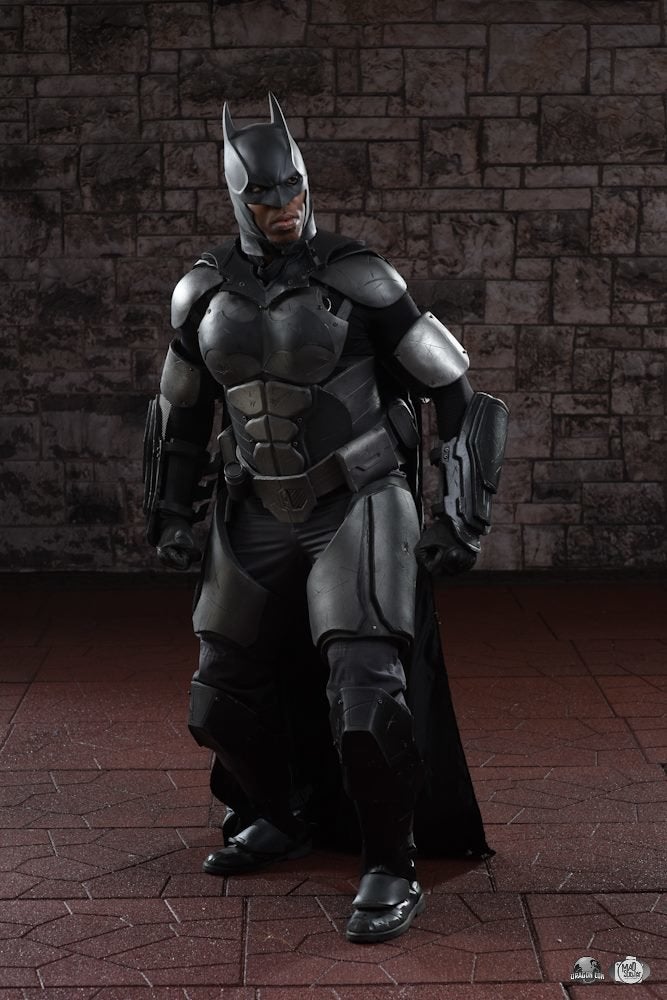 Conley approached the boy, who was a little frightened by his full armor outfit, so he knelt down and put out his hand for a high five.
"With all the force he could muster he slapped my hand, with the biggest smile on his face," Conley wrote. "He told me he wanted to ask me something so, still kneeling I leaned in with my ear.
'Batman,' he said timidly, 'You're brown, just like me! Does that mean that I can be a real superhero someday too? I don't see a lot of brown superheroes...'"
The cosplayer said the little boy's words "touched the deepest part of [his] soul."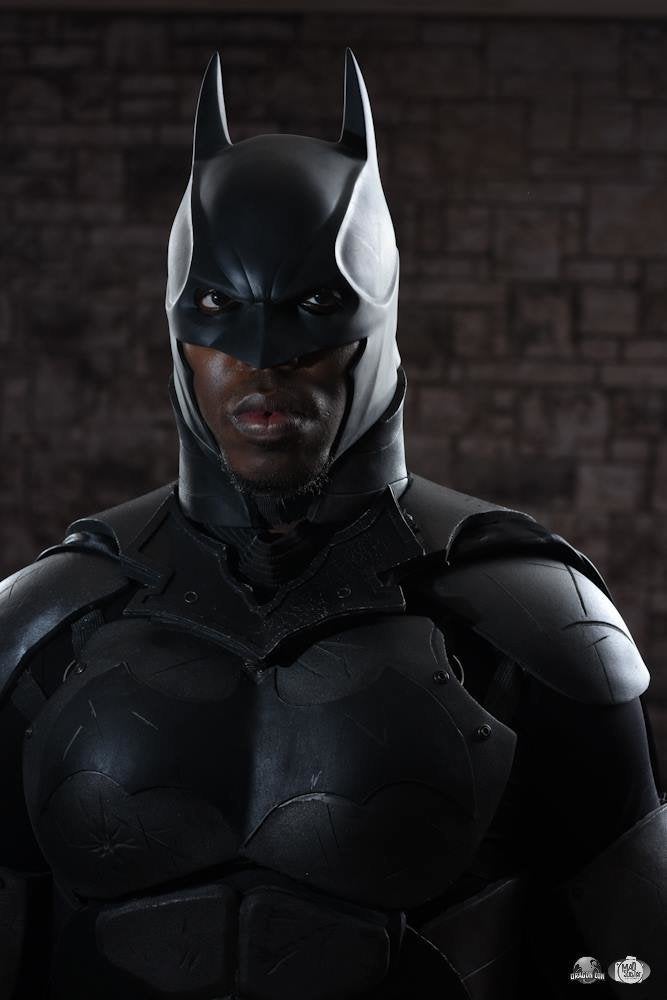 "If you know me, you know that I don't ever break character but I broke down when he said that," he wrote. Breaking his own cosplay rule, Conley then removed his cowl to show the boy his face. Seeing the boy light up made him tear up even more, he said.
"I looked this kid dead in the eye and said 'you can be any superhero you want to be and don't ever let anyone tell you different. Being a brown superhero is a very special thing, and I know you're going to make a great one.'"
The boy nodded, and his mother thanked him for making her son's day. Conley said he then put his cowl back on, wiped away his tears and tried to get back into character as Batman.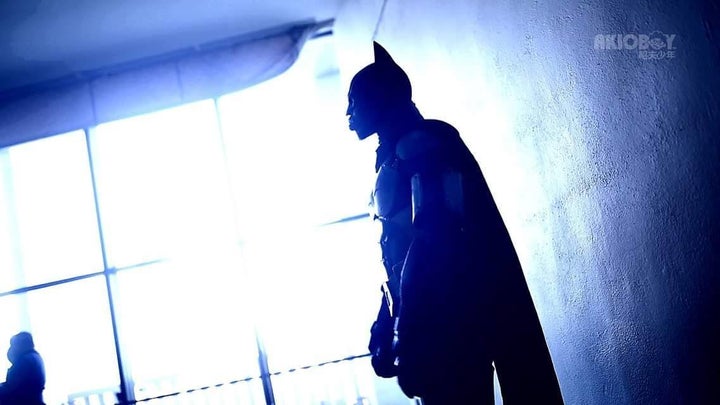 "These kids are growing up in a country where you can so easily feel like 'less than' because your skin is darker," Conley wrote. "Police brutality and racism are being made ever so visible by today's multimedia outlets, and these kids aren't blind, they take that in."
Ha added, "For kids like this little boy, the idea that you can one day be a superhero, no matter what your skin color is, opens up a whole new world for them. This is why I cosplay. This is why I'm The Batman."
Conley concluded with the hashtag #RepresentationMatters. The post received over 11,000 likes and 5,000 shares, and the comments section is filled with supportive responses.
He told The Huffington Post that he shared the story to show why diversity matters.
"I also just thought it'd be nice to share this heartfelt experience I had," he added.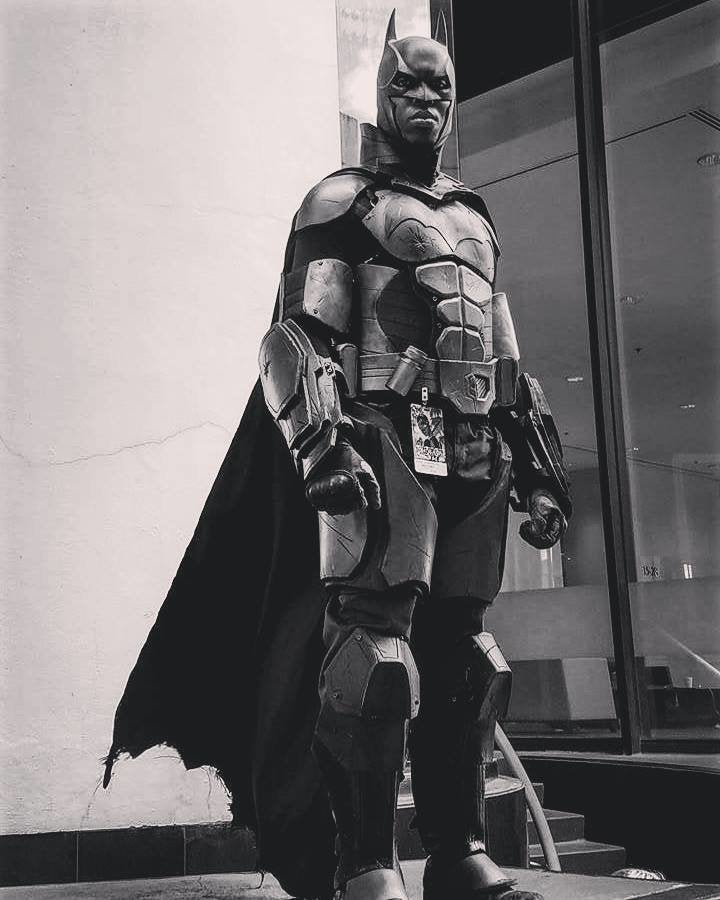 Conley has a prop-building business called Ebony Warrior Studios and also works as a chef. He said the response to his story has been "overwhelming," as he's received messages from as far away as New Zealand.
The cosplayer told HuffPost that he hopes people who read his story realize that representation matters for kids. "There are not very many heroes of color in the mainstream world, and kids ― contrary to what you may believe ― see that and take it to heart," he said.
"It's so very important to let them know they have just as much opportunity to be one of these great superheroes," he added. "Love the skin that you're in, don't think you have to change it to be accepted or 'accurate.'"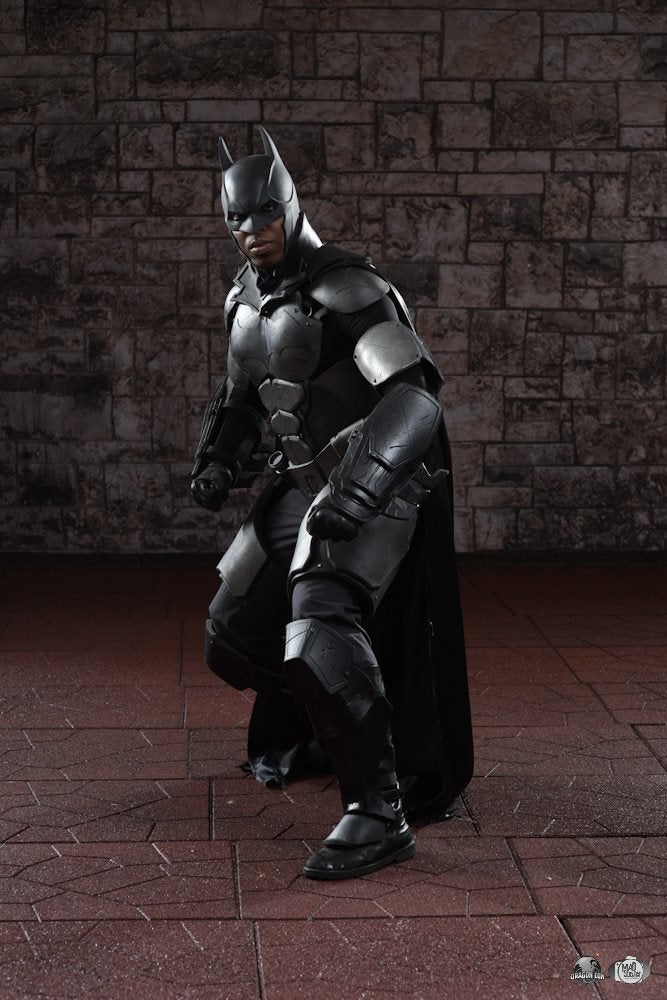 He also noted that he doesn't want to be seen as just "Black Batman" in the cosplay world.
"I may have beautiful chocolate skin but that does not define my cosplay," he said. "So I'm not cosplaying 'Black' Batman. I am Batman. It's not who I am underneath but what I do that defines me."
Conley said he was bullied as a child and knows what it's like to feel inferior.
"I am Batman today because I don't ever what any kids to feel what I used to feel. I want them to know that there is hope," he told HuffPost. "I pray that a short big-headed kid with thick glasses sees this a realizes that I used to be just like that."
Conley added, "Everyone has the opportunity to be a hero."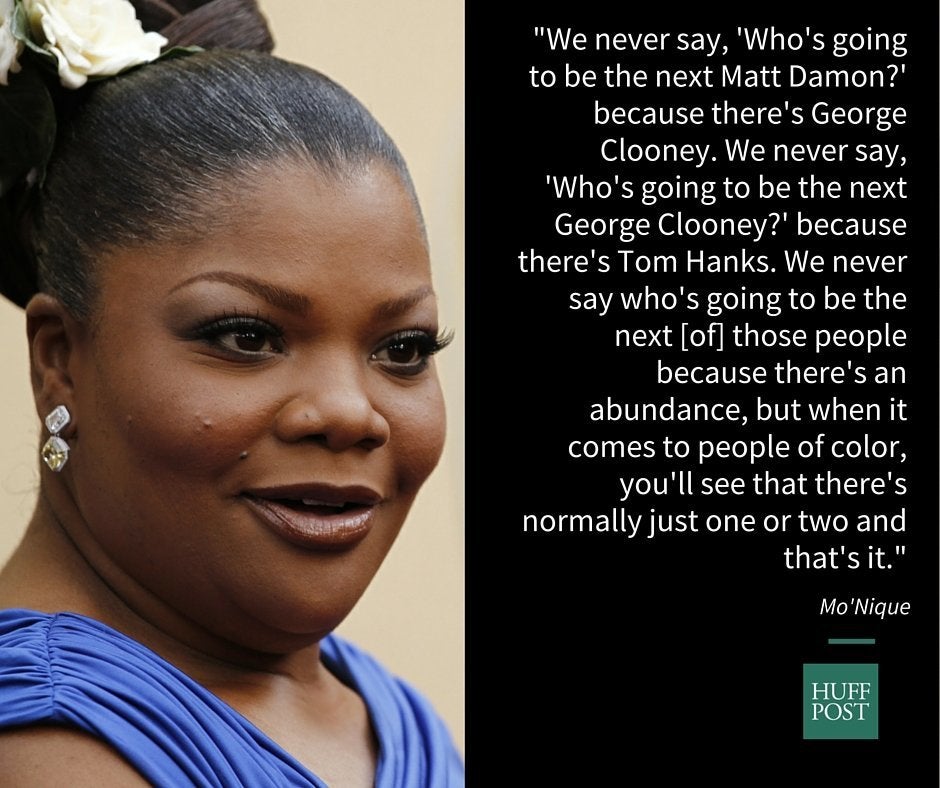 18 Times Black Actors Nailed Why We Need Representation In Film