A new clinic in New York City is helping moms prioritize their mental health with its focus on diagnosing and treating women for postpartum depression and other postpartum disorders.
The Motherhood Center of New York, which opened two months ago, offers treatment for moms battling perinatal mood and anxiety disorders. Most commonly, the staff there treats moms with postpartum depression, but they also help women with postpartum anxiety, postpartum OCD and postpartum psychosis along with patients dealing with infertility and pregnancy loss.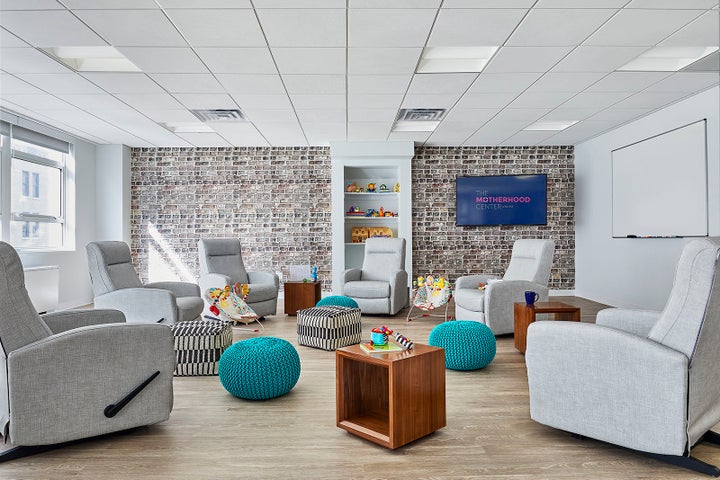 Paige Bellenbaum, program director at the Motherhood Center, said the hundreds of calls the clinic has already received reflects how many mothers need this resource.
"Just by design of opening this and of all the attention that has been in the media lately with famous people coming forward and more and more people sharing their stories, we're seeing an uptick in the willingness to treat perinatal mood and anxiety disorders," she told HuffPost.
For mothers with moderate or severe depression, the Motherhood Center offers a day program that lasts five hours a day (Monday through Friday) for about two to three weeks. The program includes individual and group therapy sessions as well as mother-infant therapy, a meditation room, breathing exercises and medication management as needed. Billy Ingram, cofounder and CEO of the Motherhood Center, told HuffPost that about eight patients have graduated from the program, and 10 more are currently participating.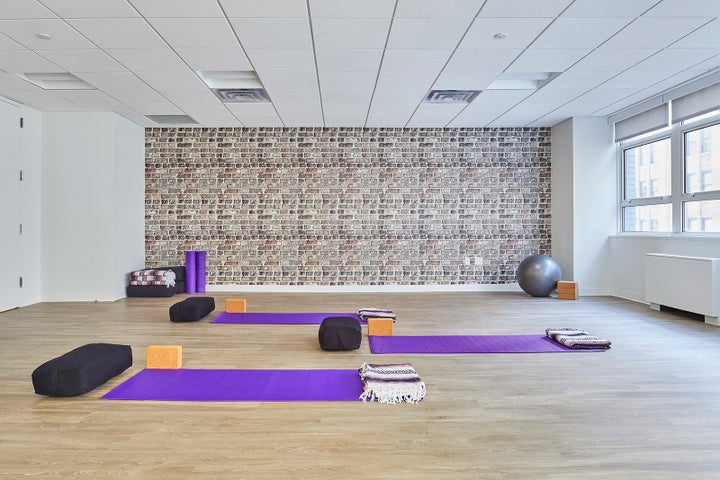 The clinic includes a nursery so moms can drop off their kids and concentrate on their visits, as well as a support group for partners of patients seeking treatment so they can discuss their feelings and learn how to be supportive. There is also a class for LGBTQ and gender-nonconforming people along with a class for new moms. The clinic's staff includes psychiatrists, psychologists, an art therapist, a meditation instructor and a sleep hygiene instructor.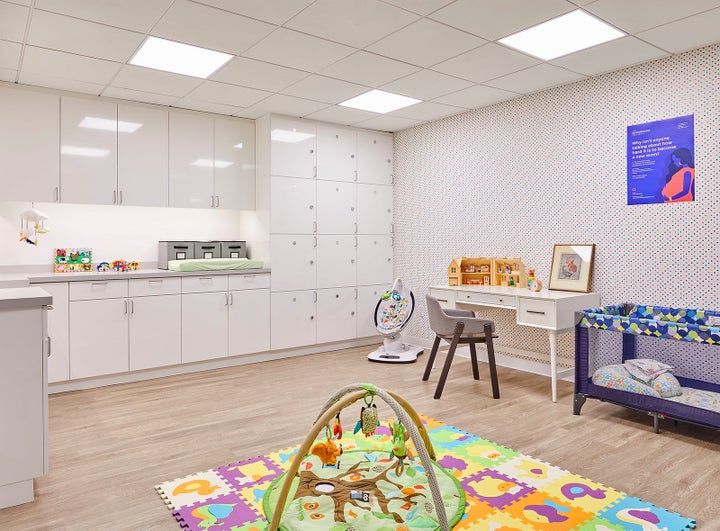 Ingram, who is Australian, told HuffPost he became motivated to open the Motherhood Center after realizing the gap in treatment in postpartum disorders in the United States. After spending 10 years in Australia, he realized the U.S. lagged behind in this important matter.
"I was looking at the spectrum of care that exists in Australia in the perinatal period and coming over here and seeing at how undertreated it was and the general lack of awareness made it seem like there was a really good opportunity to treat this," he said.
Dr. Catherine Birndorf, cofounder and medical director of the Motherhood Center, told HuffPost that "one of the biggest problems" they have seen in moms battling postpartum depression and other disorders is the stigma that initially dissuades them from admitting that motherhood has affected them in a negative way.
"Nobody wants to talk about it," she said. "People will talk about diabetes, we talk about cancer, but no one can talk about this, and I think it's important to recognize that motherhood is this sacred construct that I think makes it hard to be totally real about."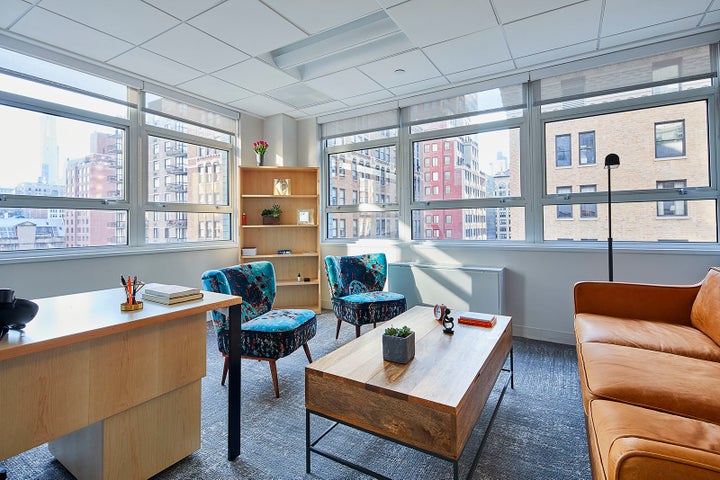 Bellenbaum echoed Birndorf's thoughts when explaining what she thinks many moms expect when they are pregnant or right after welcoming their child.
"I think there's so much pressure from society that women are to become mothers and that it's going to be a natural, beautiful experience and they're going to be able to make dinner and work and be a great mom and do everything right and that is absolutely not the case," she told HuffPost.
That's why the Motherhood Center has set out to ensure moms it's OK to not be OK and to remind them, in Bellenbaum's words, that the "fantasy of the perfect mom doesn't exist."
Related