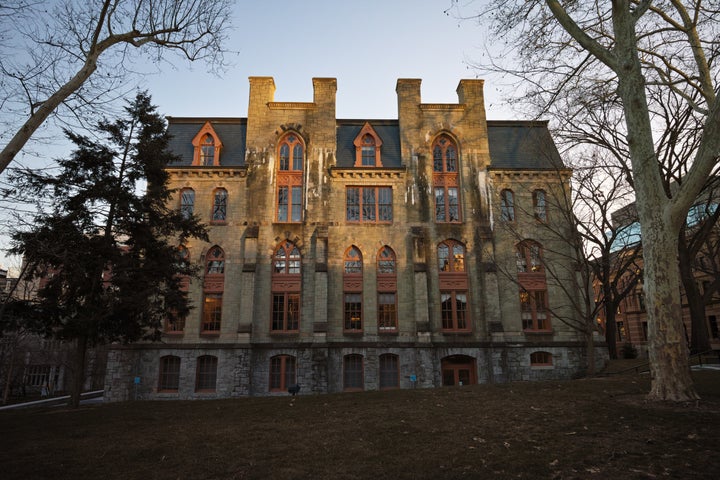 Grab a book, settle into your seat, and try not to check your phone or get up until you've read the work cover to cover.
That's the invitation University of Pennsylvania professor Justin McDaniel will be offering his students in a seven-hour class entitled "Existential Despair" next semester that will run from 5 p.m. to midnight every Tuesday.
McDaniel, the chair of UPenn's religious studies department and a former Buddhist monk, said the primary goal of the unconventional class is to return to students a love of learning for learning's sake.
"There's an affective, an emotional and a physical side to learning, which religious traditions have taught us, whether it's scholars of the Torah or monks reading in a monastery," McDaniel told HuffPost. "For a moment once a week we will be in an almost monastic learning setting."
Students will enter the classroom, place their cell phones in a box and receive a copy of the week's reading to sink their teeth into. The first four and a half hours of class will be spent reading in silence, the professor said. Students may get up to go to the bathroom, but they won't be able to chat, check their phones or even take notes.
"Most people don't know how to just sit and read a book for five hours," McDaniel said. "We could do it at 8, 9, 10 years old, but you start to lose it when reading becomes an assignment or a competition."
After hours of reading in silence, the class will launch into a discussion about the work, followed by writing exercises and small group activities. Class will end at midnight, and campus escorts will be on hand to walk students safely home.
McDaniel won't assign any homework, but he assures that the class will be "intensive."
"The physical experience of reading a book, sticking with your emotions and sitting with boredom is worth the struggle.""
This might sound like torture to some, but McDaniel is no tyrant. Thoughtful and friendly in conversation, the professor is known for teaching unorthodox courses that are so popular they require interviews for admittance.
For his high-demand class "Living Deliberately: Monks, Saints, and the Contemplative Life," students spend a month of the semester in silence, refraining from any electronic communications and limiting their spending to $50 a week.
As one former student of McDaniel's described the class: "It was a good way to take a step back from life and just view it from the outside and get a clarity that you don't get when you're actively involved with everything all the time."
McDaniel's intensions for "Existential Despair" are similar to those operating in the monk class. Like the challenge of maintaining silence or celibacy, McDaniel said "the physical experience of reading a book, sticking with your emotions and sitting with boredom is worth the struggle."
What's more, the professor says, students are hungry for this kind of engagement. The idea for the class came to McDaniel through conversations with students who lamented that they had so little time to just read and learn for the sake of it.
On top of that, their knowledge of classic works of literature was ― by McDaniel's standards ― pitiful.
"I would mention things in lectures, like of course we've all read this or that classic ― really well-known, common books ― and I was shocked," he said. "It would just be blank faces. And these are bright, Ivy League students, and they had not even heard of many books I just assumed were common."
McDaniel started recommending books to students outside of class, encouraging them to try the exercise of sitting and reading a book without distractions until they finished it.
"I found students loved it," he said. "They loved just being told to read something for pleasure."
When McDaniel decided to pursue teaching a one-unit, elective course with this model, he took stock of the books he'd been recommending to students within his field of religious and Buddhist studies. "The books students were responding well to were generally on the subject of existential despair, trauma or the dark night of the soul," he said.
The books assigned in his class will deal issues like religious struggle, the nature of faith, moral crises, illness, the end of life, the end of relationships, and struggles with identity. They'll represent authors from a wide range of religious and spiritual traditions.
"These books help show people that if they're feeling lost or isolated, they're not alone.""
"Part of the pedagogical project is that they don't know what they're reading until they get there," McDaniel explained. The professor doesn't want students reading ahead, perusing SparkNotes or otherwise seeking out an advantage over their peers.
"I don't think reading should be a competition or an endurance test," he said. Everyone should feel that "they have a ground to participate on."
Like his monk class, the seven-hour, reading-intensive course garnered such high demand that students had to apply to sign up. More than 200 students inquired about taking the course, McDaniel said. One hundred and fifty students requested interviews, and 26 made the final cut.
"I've clearly hit a nerve with students on campus," he said.
The professor said he was looking for a number of things in the small group interviews, including strong concentration and reading comprehension skills. One of his main goals was to bring together students from disparate backgrounds and disciplines. The resulting group includes students studying things like nursing, engineering and biology, as well as those majoring in the humanities.
McDaniel will pair the students up at the beginning of the semester, and each person will buy or prepare a meal for their partner to eat during the long evening class. In the true monastic fashion, the professor explained, "monks read together, and they eat together."
Their partner will also be someone they can talk to about the difficult and at times "depressing" themes discussed in the books. Given the nature of the course, McDaniel added, counseling services will be available throughout the semester to, understandably, help the students manage any existential crises that might arise.
But the professor said he hopes the works will ultimately be "uplifting" and help the students navigate their lives in the years to come.
He affirmed: "These books help show people that if they're feeling lost or isolated, they're not alone."
Before You Go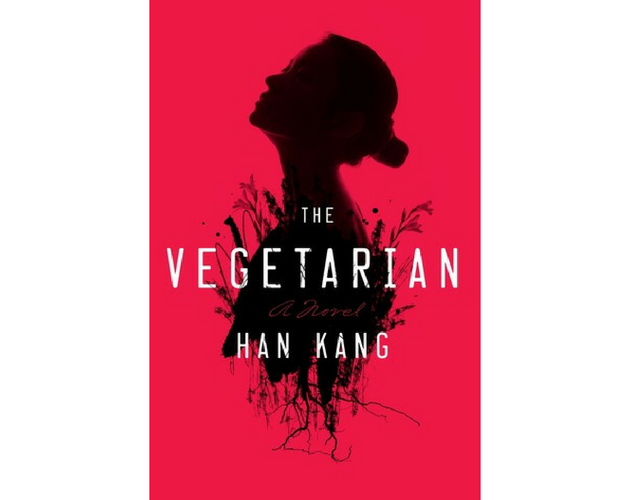 Best Books of 2016
Popular in the Community