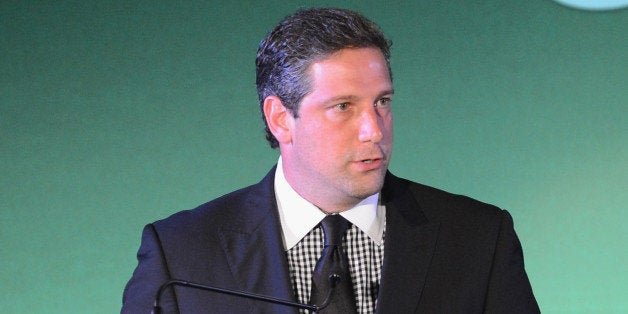 Wisconsin native Travis Leanna was 22 years old in 2007, when he was deployed to Fallujah for Operation Iraqi Freedom. Initially buzzing with excitement over the prospect of heading overseas and into combat, the young Marine quickly realized that the experience would be nothing like what he expected. Leanna spent most of his time in Fallujah hiding in various locations, working with improvised explosive devices, and looking for civilians who were making bombs.
"I got there and I got really scared -- not scared in the sense of being frightened, but scared of the power of being there and the decisions that can save or end people's lives," Leanna told The Huffington Post. "That's a lot for someone who's in their 20s."
When he returned to Wisconsin two years later, Leanna struggled with insomnia, and says he was "completely emotionally withdrawn from everyone."
"I would wake up startled because I'd think I fell asleep on post and something could be going on," Leanna said. "It was like waking up in combat."
Leanna says he was reluctant to seek help, or even admit that anything was wrong. But after he took part in a paid study of veterans with post-traumatic stress disorder at the University of Wisconsin at Madison, he began practicing meditation. The experience completely changed his life, he says, and brought him the peace of mind that had eluded him since he went into combat years before. Now, Leanna teaches mindfulness and deep breathing to other veterans as part of Project Welcome Home Troops.
Leanna is one of an increasing number of veterans turning to mindfulness to cope with combat-related PTSD, and if Rep. Tim Ryan (D-Ohio) has anything to say about it, mindfulness will be offered as a treatment option to every U.S. veteran.
In November, Ryan and Rep. Rich Nugent (R-Fla.) introduced the Veterans and Armed Forces' Health Promotion Act of 2013, a bill aiming to improve the quality of health care provided to former members of the armed services by the Department of Veterans Affairs and the Department of Defense. The bill seeks to improve health and wellness among the veteran population through integrative health programs, including mindfulness-based programs, healthy eating plans and yoga therapy, as well as the creation of about 10 veteran family wellness centers across the country. It would also expand holistic care education and research for such common post-war issues as PTSD and traumatic brain injury.
As these numbers continue to grow, critics say the government is not offering veterans enough mental health resources. CNN has called the lack of attention given to veterans' mental health issues the "greatest risk to returning service members."
"The default position is that we can treat this with medication, and I'm not saying that medication doesn't have a role to play here, but to have these vets on 10 or 12 or 15 prescriptions is insane," Ryan told HuffPost. "It just doesn't make any sense to anybody ... The other issue is that we really need to look at, study and evaluate these integrative health approaches."
"This bill is to try to address those issues in a different way, and with approaches that are working in different places across the country in the field of integrative health, and to use these approaches to try to help heal our veterans from some of these very difficult traumas that they have," Ryan said.
Ryan and his staff are currently working with members of the Veterans' Affairs Committee to get the bill on their radar. Ryan says they're also aggressively campaigning to get co-sponsors in Congress, which he believes will save money for the health care system in the long run, since most mindfulness and integrative health interventions are relatively inexpensive. What's more, they've been scientifically proven to be effective complementary treatments for a number of mental health issues.
"[Mindfulness] is really helping people, and it's time for us to not be afraid of doing it because we don't know a lot about it," said Ryan. "It's time for legislators to learn about it because it's hitting all the buttons -- it's helping the veterans, it's low-cost, it's low-tech, and there aren't any side effects ... If that doesn't cross partisan lines, I don't know what's going to."
Many veterans that Ryan has worked with at various VA offices are already doing some form of mindfulness practice, whether it's yoga or deep breathing, as a way to help them process their trauma -- and it's working.
"You're getting vets who haven't slept through the night in two years, and after just two or three sessions, they begin sleeping through the night and they're slowly weaning themselves off all their medication," said Ryan. "Why not see that and figure out how we can provide those services to vets across the United States?"
There are thousands of studies indicating the physical and mental health benefits of meditation. One such study, from the University of Michigan Health System and the VA Ann Arbor Healthcare System, found last year that veterans who completed an eight-week group mindfulness program showed a significant reduction in symptoms, compared to those who did not undergo any program.
"Part of the psychological process of PTSD often includes avoidance and suppression of painful emotions and memories, which allows symptoms of the disorder to continue," Anthony King, the study's lead author and a research assistant professor at the UM Department of Psychiatry, said in a statement. "Through the mindfulness intervention, however, we found that many of our patients were able to stop this pattern of avoidance and see an improvement in their symptoms."
Outside of Congress, a number of parties have expressed their support for the bill, including groups that advocate for mindfulness, integrative health and veterans' rights. Since the bill contains a healthy diet component, sustainable farming groups have come out in favor of it as well.
Ryan says he's pleased with the "broad coalition" of support the bill is receiving, saying, "We have the inside-outside game going on."
"There's more and more interest coming as people see the science come online and we begin the educational process," said Ryan. "That's really what I want this bill to be -- an opportunity to educate people and members of Congress about what's happening in the field of integrative health."
Ryan himself first came to mindfulness as a way to deal with stress, burnout, information overload and "just a lot of busyness" -- and after going on a five-day retreat with Jon Kabat-Zinn, founding director of the Stress Reduction Clinic at the University of Massachusetts Medical School, he says the practice changed his life.
Soon afterward, Ryan began working to bring mindfulness to in-need schoolchildren in his home state of Ohio and to veterans as a stress-relieving, trauma-reducing intervention. Ryan has also brought mindfulness to the Hill through the Quiet Time Caucus, a weekly gathering during which members of Congress can participate in a 30-minute group meditation. Ryan hopes that mindfulness will create real change on the Hill and beyond.
"Your connection to others really gets enhanced when you slow down. You're able to be with people and you tend to become a bit of a better listener, and therefore a little kinder and more compassionate," says Ryan. "I think [mindfulness] can be something that, moving forward, can be very healing for veterans and for our citizens -- and it's going to heal the body politic as well."
Support HuffPost
A No-B.S. Guide To Life
Related
Before You Go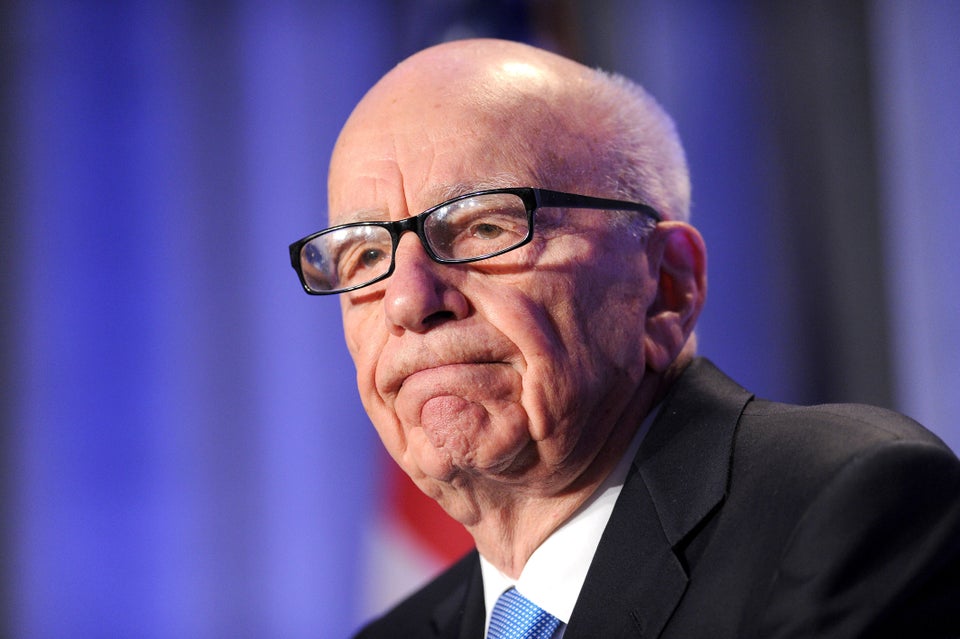 Daily Habit Of These Outrageously Successful People
Popular in the Community