Illinois Congressman Luis V. Gutiérrez made an impassioned speech in Washington D.C. on Tuesday about why he's skipping Donald Trump's inauguration ― and marching hand-in-hand with his wife at the Women's March instead.
"We all heard the tape when Donald Trump was heard bragging ― bragging! ― about grabbing women by their private parts without their consent," he said. "It is something I can never un-hear."
Gutiérrez has previously vowed to boycott the inauguration. In December, he said he was doing so over Trump's "hatred, bigotry, and prejudice." In his speech on the House floor on Tuesday, he elaborated his reasoning for the inauguration boycott, citing Trump's disturbing comments about sexual assault. They were not just "offensive," he said, but also "criminal."
The congressmen also acknowledged how, as the father of two Latinas and the grandfather of a Latino, he could not attend Trump's inauguration and look them "in the eye with a clear conscience."
"When the new President denigrates Latinos or Mexicans or immigrants as drug dealers and criminals, I want to be able to say I did not condone or allow that type of speech to go mainstream," he said. "That was not normalized on my watch."
Gutiérrez adamantly supported all minorities in his speech, and promised his constituents that he would "be a fighter," for them during the Trump administration, while also addressing the great need for gender equality:
If you care about a living wage, come join the women. If you care about the environment, come join the march. We know as a society, when women win, we all win, so I plan to be there.
See you on the 21st, Congressman.
Related
Before You Go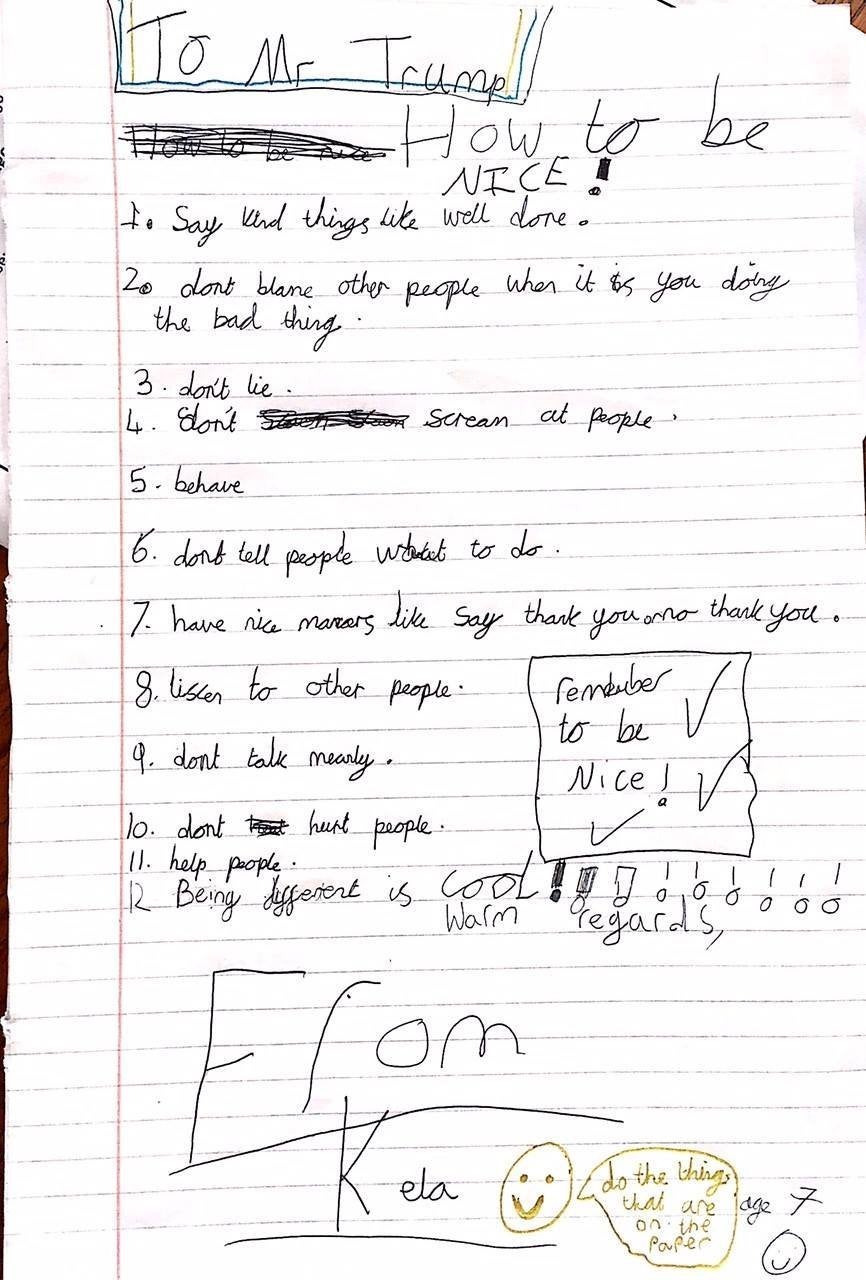 Kids Across America Send Letters To Donald Trump
Popular in the Community